This week saw mixed results, a continuation of farcical defaults to two of our committed teams and an embarrassing record Prems blow out by one of our traditional rivals. We look forward with bated breath as to our governing body's swift and decisive action to return credibility to the local competitions for our beloved sport.
We hope to see you all on the sidelines at this weekend's games and enjoying the atmosphere in our clubrooms after the game.

Wayne and Mark
Co-presidents
MEN'S PREMS
| Amalgamated Builders Limited: Southern Premier League
Played Wanaka AFC in Wanaka
LOSS 2 - 1

This was an interesting day, which started at 8.15 leaving the club, with stops on the way, through to Wanaka. We started off with a really good warm-up to clear out the lactic acid from the trip up... which the boys did really well from leaving us with a good feeling going into this game.

The game started and this game was the tale of two teams who had not won their first two games. We scored first with Shay Thom crossing into Josh Lucas who headed home from close range. Wanaka equalized from the penalty spot. To make it 1-1 going into halftime. Second half we tried to compete and we just weren't up to it with Wanaka scoring another goal. We tried everything and brought on all our subs got a penalty but unfortunately, we missed it.

Sooner or later we will get a positive result, there is a lot of expectation put on all of the players with a mantra of Play as we train, I have the belief in these players but I feel some of our players don't have the belief in themselves. We are training hard and educating as we go, the rewards will come soon enough once everyone gets used to the new processes. For us, Angus Brett had his debut off the bench, Curtis Day came off the bench and played well, Zane Green made his debut, and played well, and Harley Rodeka our team captain played well, we are lucky to have a great mixture of youth and experience at our disposal at the moment, once we get the playing mindset of our players sorted the results will come.

We come into the Stumphy Memorial on Saturday against Northern who I believe will give us a hard game, we need to be physically and mentally ready to compete and play.

POD - Harley Rodeka

WOMEN'S PREMS
| Brandwell Moller: Women's Premier League
Played Mosgiel AFC at Ellis Park
WIN 8 - 0

The Roslyn Wakari Premier Women's team faced Mosgiel at Ellis Park. First off, the whole squad would like to congratulate Steve and the Fleming Family on the arrival of their grandson.

We started the game off into the wind, it would play it's part in the game as most of the game was played one side of the field. A strong first half saw us with a 3 - 0 lead. Some highlights including team goals, solid round play and Neves shot. The second half with the wind, following a team chat around the timing of passes saw us come out strong. We would score another 5 in this half. Strong play by the team, shutting down Mosgiels key outlets. Final score 8-0 in a good performance. Morgan would celebrate her 50th game for the team. Goal scorers Holly W, Amelia and hat tricks to both Juliette and Renee. Z Energy Player of the Day going to the puppet master in the middle Amelie. Next Week Green Island. Giddy Up.

Z Energy POD - Amelie

2ND'S
| Fluid Recruitment: Men's Division 1
Played Mosgiel AFC at Memorial
LOSS 6 - 3

3RD'S
| Back In Motion: Men's Division 2
Played Caversham AFC at Ellis Park
LOSS 3 - 4

A disappointing loss this weekend for the Thirds going down 4-3 to Caversham. We were simply outmuscled in the first half which affected our accuracy, communication, and decision making. A dubious penalty in the first ten minutes enabled Caversham to open the scoring this was quickly followed up by a second as they caught us out on the counter-attack. We grabbed one back before they again caught us on the counter to go up 3-1. We managed to nick one back just before the break to go into half time down 3-2. Some choice words by me during the halftime team talk seemed to work as we were able to score the equaliser and match them physically after the break.
A cruel gust of wind and the bounce catching our keeper out from about 40m finished the scoring in their favour for the 4-3 loss.

Our player of the day with a Hattrick of goals was Ben Williams.

1888's
| Men's Division 3
A disappointing default for the 88's this week with a lone Mosgiel player turning up 5 minutes before kick-off to announce they didn't have a team.

MUSTANGS
| Switchbuild: Men's Division 4
Played Balclutha AFC Tippers in Balclutha
LOSS 2 - 1

A long-awaited trip to Balclutha was finally here. We left town in good spirits and determined for the 3 points. That was until we stepped onto the pitch. The game was very flat from both sides. Very even game that neither side could break the deadlock. Clutha did after the 2nd half, a floating free-kick catching us out, we found ourselves on the back foot. Mustangs couldn't recover and unfortunately, Balclutha doubled their lead. About the 70th minute, the Mustangs decided it was time to play football. We dominated the game and played great football. We eventually got a goal back but came at the dying minutes of the game. Liam slotted one home putting him 3 from 3 games. Too little too late and a bad result but that's football and we accept the defeat. Mustangs move on and still look for that win to kick of our season

HOTSPURS
| Education Enterprises: Men's Division 4
Played Mornington AFC at Ellis Park
WIN 4 - 3

With the squad almost back to full strength, the Hotspurs looked to carry on their win streak. The game was a tight affair with gusty winds browning across the pitch which didn't deter another good turn out. The boys were even with 15 odd to go when Bobby won a penalty that Max Dallow put away with a tidy left-foot strike. This puts the Hotspurs in good spirits going into the top of the table clash with Mosgiel in the next game.

RESERVES
| Women's Division 1
Played Caversham AFC at Brockville
WIN 9 - 0

RWAFC RESERVES played at home to Caversham up at a windy and cold curvature of the earth. Firstly a special mention to our two hostel girls Amelia Newlands (Oamaru) and Paige Julian (Timaru) who made the trip down to play......thank you we appreciate your dedication to our Club. Up against a Cavy side we knew probably wouldn't push us around too much TVG had made it clear we still need to prepare well and just focus on what we do well......and we did. We got out of the gates to a flyer and pretty much scored from the kickoff, we played beautiful football at times but also in games like these you easily loose shape, we turned at halftime 9-0 up and added 7 more in the 2nd for a Fulltime score of 16-0, to Cavy's credit the game was played in fantastic spirits and we thank them for that. 4 players made their Reserves debut today, Morgan Trainor, Alexis Townshend, Elly Tombs and Beth Fitchett and its was excellent to have these 4 back on the park this season a real asset for any team. Unsure of all of our goalscorers I'm sure the girls will let us know. POD went to our Captain for the day and I believe she may have netted 3.....Isy Parry. Onwards and upwards to next week against Mornington........ Big ups to Beth Fitchett who decided to run home after the game..........the rest of us took vehicles that had heaters!!!

POD - Isy Parry

FILLLIES
| Hope & Sons: Women's Division 1
Played Green Island AFC at Ellis Park
WIN 3 - 2

The Hope and Sons Fillies played the late game against Green Island Reserves on Ellis #3 and we were light on numbers again but thankfully for us, the Shetlands were defaulted to leaving a wealth of players available for selection so we grabbed some experienced players in Kushla Glover and Brie Barclay who combined with our young players gave us a very competitive squad. The game was very evenly matched but I thought once again we had the better of the possession, 20 minutes in we broke through when Rata crossed a ball in from the right-hand side and it slipped under the GI keeper where Brie was waiting to finish, 10 minutes later GI evened it up going into the half at 1-1.
A slow 2nd half saw us concede 5 minutes in to go 2-1 down, but true to the girl's nature we soon picked it up and spent the majority of time in their half and Hannah got us back to 2-2 with a great run from the middle of the park, 10 to go and Brie got us the winner with another brilliant goal from the top of the box at a tight angle, 3-2 win, very proud of the girls and a deserved win after being very unlucky in our last few games.

POD to our captain on our first win, Caitlin Robb

SHETLANDS
| Southern Wide Real Estate: Women's Division 2
Played Northern AFC at Brockville
WIN 3 - 0 DEFAULT

ORIGINALS
| Adams Plumbing & Electrical: Masters 35+
Played Dunedin Technical AFC at De Carle Park
LOSS 2 - 1

The Originals travelled to De Carle Paddock, having to face both a circumpolar squall and a strong Tech lineup. It was the worst possible start when Tech scored after just 40 seconds, but we quickly knuckled down and tightened things up. Tech added another to lead 2-0 at the break, but we were making life difficult for them so felt we were still in the game. Aided by a couple of reinforcements from the defaulted-to 1888s, we really took it to them in the second half and made some big names look pretty ordinary. We made things really interesting when Damo was brought down in the box, the other D Foster coolly converting from the spot. Tech did have a few chances to seal it, but a combination of poor finishing and some outstanding brave saves from Sammy in goal meant it finished up 2-1; disappointed to lose of course, but we'll take a lot of heart from a gutsy team effort. Thanks to Smarty for doing a great job with the whistle.

POD - Sumanth Surendran

COLTS
| Downie Stewart Lawyers: Masters 45+
Played Northern AFC at Ellis Park
DRAW 3 - 3

TROJANS
| Connor Consulting: Masters 45+
Played Green Island AFC Gold at Sunnyvale
DRAW 0 - 0

The Trojans made the trek to Sunnyvale and may as well of shook hands and went to the bar straight after the opening whistle as we finished up nil all. It was an entertaining game, which our 3 supporters enjoyed and which gave our team confidence as combinations gelled after a mid-week management reshuffle which saw Mike Shotter now running the sideline, and Dave Hunter the warm-ups now Mr Wayne multitasks with the Div 4 Hotspurs early.

It was end to end stuff and it would have been cruel for either team to lose so a draw was a fair result. We made sure we reffed the second half after a usual home GI reffing performance in the opening juncture with Dave "the weapon" Johnstone taking the whistle and giving most things to the opposition apart from calling back their goal. There were many candidates for man of the match but big Merce with clean sheets took the spoils home to add to his collection. Next weeks bye comes at an opportune time with many weary bodies either needing a hot tub or a decompression chamber after 4 games on the trot.

POD - Merce
WHAT ELSE
100 CLUB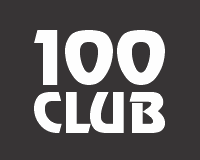 The club is looking to push on with the 100 Club this year. 100 x $100 tickets for a chance to
WIN THOUSANDS
.
The tickets need to be sold by the
end of July
with the first weekly draw on 1 August 2020 and the final draw Sunday 27 September 2020.
All enquiries to Merce - 027 281 5120.

CLUB MERCHANDISE

You can now get all your official RWAFC gear from our online shop and the club receives back a percentage of the profits.
CLICK HERE TO SHOP NOW

RWAFC LEGENDS EVENING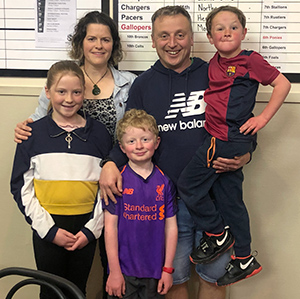 Kushla Glover entertained a good crowd of supporters at the club on Friday night where she treated us all to the highlights in her football career. Everyone who attended learnt a lot about Kushla's sporting and family life and were enthralled by her many stories and personal accounts of her playing career, from Balclutha, to Roslyn to national honours.
It was evident to see her family's pride in her achievements and the respect she has earnt both as a player and a person over many years of commitment and contribution and success in her sport. We look forward to many more years of seeing Kushla in action and seeing her family grow at the club and in our community.

2020 PLAYERS GUIDE
The club has developed a line of sight document that explains how the club works, who does what, who to ask about what and who all the people are in the key roles at the club.
CLICK HERE TO DOWNLOAD A COPY