The club celebrated Jordyn Walker's 200th senior game on Saturday and we wish to congratulate Jordyn on her commitment and passion for the jersey (see below for the action shot!).


WRITE-UPS - 15 MAY

MEN'S PREMS
| Amalgamated Builders Limited: Chatham Cup
Played South City Royals FC at Ellis Park
LOSS 1 - 3

Squad list: Tom Steven's, Jak Stevenson, Karma Gyeltshen, Mitchell Gray, Josh Lucas, Shay Thom, Harley Rodeka (c), Justin Wiechens, Sam Cosgrove, Luke Clissold, Michael Sweet, Subs: Nathan Wilkie, Jack McFarlane, Hamish Mair, Brandon Sumpter.

What a difference a week makes, our endeavors of trying to get through to the second round of the Chatham Cup came tumbling down. We had a couple of positional changes to accommodate some players needing game time in the Fletcher Cup team. Meaning some game time in the Premiers for young Jack McFarlane and a debut for Hamish Mair.

Our game starts off with young Sam Cosgrove being subbed off after 7 minutes with a quad problem...meaning Nathan Wilkies rest time was very limited! We play well in patches, playing some tidy football here and there but had to succumb to the Royals physicality and overall domination in a lot of the game, we scored against the run of play with Nathan Wilkie being the benefactor. The Royals also score on the stroke of half time.

We know the second half will be a slog, but just dont manage to dominate or hurt the Royals on attack at all. We have Jak Stevenson come off through injury with Jack McFarlane replacing him as does Hamish Mair replacing Nathan Wilkie as well who is also injured. To say this is a game that I would like to forget is an understatement. We get countless injuries, but on the plus side we do have a good lot of back up players from the Fletcher Cup team. We finish the game losing 3-1. The Royals were definitely worth their win, deserving it and I wish them luck going forward.

Players playing well today include Tom Steven's, Mitchell Gray, Josh Lucas, Harley Rodeka and young Jack McFarlane.
Player of the Day - Shay Thom.
Regards
Terry.


WOMEN'S PREMS
| Affinity Mortgage Advisors: Kate Sheppard Cup
Played Dunedin Technical AFC at The Turf
LOSS 9 - 0

Sadly not the result we wanted in Jordyn Walker's 200th game. First half saw us more easy going than the previous game vs Tech. We would make several mistakes during the half which ended up with Tech scoring. Sophie's first tackle of the game was a highlight, taking down Shonny and cleaning her out. Emma had a cracking shot which was well saved. Half time chat around the positive stuff, we asked the girls to keep the efforts up. Second half sadly saw Tech score several more, once our legs were gone. Each of the ladies pushed themselves to work hard and not give up today and we can't ask for anything more. The next step for us as a team though is to believe we can win these games. Self belief as a team is vital and I know these girls will get there, super strong bunch. Some key players today include Kate, her efforts on the wing followed by fullback. Jordyn brought up her 200th game with a 90 min performance. Z Energy Player of the Day going to young Alex Maffey at fullback, she keeps developing in her role and a great asset to the team.
Tech again next week in the league, Giddy Up!


2ND'S
| Fluid Recruitment: Men's Division 1
Played Green Island AFC at Ellis Park
WIN 3 - 1

The Fletcher Cup squad took on a strong Green Island team at Ellis park in an early kick off. We had a strong squad this week with competition for places, ensuring training was committed and focused.
Green island started the better of the two teams and dominated the opening moments. After 5 minutes Green Island scored when we failed to close down on the edge of the box and the Green Island player placed an easy shot past our keeper. Not the start we wanted and too easy for the opposition to score. The next 15 minutes were dominated by GI with their long balls causing problems for our defence. Slowly we grew into the game and began to gain control of the midfield and started creating chances. Finally, after 38 minutes Ben controlled beautifully in the box, turned and fired past the keeper to draw us level. On 44 minutes Scott made a great run into the box and Ben met his low cross to put us up at half time.
The half time talk was to maintain the ball speed and win second phase ball. Continuing the dominance was important if we were to take the 3 points.
The second half saw us dominate the game across the park. We played some great passing football and created a number of chances that were not put away. Eventually after 80 minutes Tyler beat the keeper in a one on one and made the game safe and comfortable. It was a great team performance after weathering the opening 20 minutes of pressure. The character of the team to stay clam and focused was impressive. The work rate, application and attitude was excellent. The team continues to play positive and possession based football. Each game the young team are learning and growing into a formidable team.
There were a number of top performances throughout the game. Curtis was excellent in midfield. Scott was combative and direct. Brandon in goal was assured and confident. Player of the day went to Jamie who was brilliant in midfield with his work rate and passing ability the stand out features of the game.


3RD'S
| Back In Motion: Men's Division 2
Played Dunedin Technical AFC at Tahuna Park
LOSS 3 - 1


BLACK'S
| Back In Motion: Men's Division 2
Played Mosgiel AFC at Memorial Park
WIN 0 - 4
This week saw the men Trek over the hill to the low-lying plains of Mosgiel. It was a gusty gale blowing on the plains, playing conditions were not conducive to playing immaculate football. The players on the pitch were struggling to hear each other, with the wind making it difficult to judge the ball in the air (with the exception of Sauce, who times everything in the air to perfection).

Playing with the wind in the first half, the game started much like last week, a minute into the game we were one – nil up thanks to Dom. Bryson managed to get a header to make it two-nil. It was all one way with Lippy, Fletty and Brownie all hitting the crossbar as the half rounded out at 2-nil. The half time talk rated the wind to be a 3 or 4 goal wind (using the football wind rating system) so the pressure was on to keep our focus up. Buzz made the point clear, keep it on the ground, possession game!

Mosgiel with the wind at their backs came out firing. A penalty was awarded against us early in the second half and a confident youngster stepped up looking to convert. Adam spectacularly driving to his right managed to make a clean catch, denying the youngster the taste of glory. The team then picked up their desire to win, picking up two more goals going into the wind.
POD – Adam Rylan



BRUMBIES
| Aotea Electric Ltd: Men's Division 3
Played Dunedin Technical AFC at Brockville
LOSS 0 - 6

Conditions were brisk and windy as the boys arrived at Brockville to take on Dunedin Tech. After a disappointing result the week prior, the team was keen to secure the win to set the season back on track, but with key players missing from the lineup, we had a challenge on our hands. Lapses in concentration at the back meant that tech nabbed two early goals, and poor ball retention in the first half meant us going into the break 3-0 down. A hair dryer treatment from our captain helped maintain our discipline early in the second half, but we failed to capitalise on the chances we did make. Munya was unlucky to not convert from outside the box on multiple occasions. Tech found themselves breaking on the counter which broke spirits and they ran away with the game 6-0.
Not a good day at the races and will need some tweaking at training this week.


MUSTANGS
| Switchbuild: Men's Division 4
Played Grants Braes AFC at Ocean Grove
WIN 1 - 2

On behalf of the Mustangs I would like to congratulate Jordan Walker on her 200 appearances for Roslyn. Great role model for anyone coming through the club. Well done!

Out at Ocean Grove today we went up against a strong Grants Braes team! Previous years this has been a stalemate affair. Unfortunately we were 1-0 down within 20 seconds. I cannot explain how that happened but it did. Mustangs in true fashion just dug their heels in and began to fight back. We held them to a 1-0 at half time. Halftime we regrouped and knew exactly what to do. Mustangs went out there with the desire to win. Not long into 2nd half Pat scored to level things up. Motivation went up a notch and we really pressured them right up to the very end! Mitch smacks a ball into the box and Grants Braes handballs it. Bailey stepped up a hits an absolute beauty of a pen! Game finished 2-1 win. Everyone left the field wounded and knackered. We won because we never gave up and believed in one another! Well done Mustangs very well earned 3 points! POD went to Pete, his motivation, communication and general efforts in the middle of the park was perfect!

POD Peter Bowler


BLACK (FORMERLY RESERVES)
| David Browne Contracting Ltd: Women's Division 1
Played Dunedin Technical - Caversham at Ellis Park
WIN 8 - 0

Today, David Browne Contracting RWAFC Black took on the Dunedin Tech - Caversham team resulting in an 8-0 win. This is only our second game together as we had a bye last week so were still figuring out preferred playing positions and combinations. Having said that I think by the end of the game we were beginning to show what we're capable of. Some of the goals we scored were beautifully constructed, starting in the back line and with a series of quick, early passes, finishing off in the back of the opposition goal.

The backline worked hard resulting in the Goalkeeper having little to do. Our outside/wide players worked the ball up the wing and delivered some amazing crosses - many cut back to the penalty spot in text book style for our strikers to capitalise on. Meanwhile, the midfield worked away diligently trying to win the ball and redistributing to begin another attack. Next week's encounter will be against a more competent and physical Northern team. Thank you to Dennis for refereeing.
Player of the day went to Hannah Langsbury.


WHITE (FORMERLY FILLLIES)
| Hope & Sons: Women's Division 1
Played Mornington AFC at Ellis Park
LOSS 0 - 3

RWAFC Hope & Sons White played Mornington on Ellis Park #3. Thanks again to Nigel for refereeing. The game was end to end with Mornington creating the better chances to score. Their first was a back post finish off a corner, followed up by a tidy finish from the edge of the box after a good spell of pressure. We went in the half down 2 nil and down to 10 players as two niggly ankle injuries forced players off.

We started the second half with a stronger work ethic and kept pushing for a goal or two but were instead caught on the counter and conceded a third and final goal. The last 10 minutes we were back to 11 and had some good possession near their goal but nothing to show for it. POTD to Emma who put in a great shift at CB, covering well and dealing with their quick strikers.
Next week hopefully back to a full strength side, onwards and upwards.
POD - Emma


SHETLANDS
| Property Brokers: Women's Division 1
Played Otago University AFC Reserves at Forrester Park
LOSS 11 - 1


ORIGINALS
| Adams Plumbing & Electrical: Masters 35+
Played Grant Braes AFC Teckle at Bayfield Park
WIN 1 - 2

The Original's played GB Teckle on a sun drenched Bayfield Park and thankfully shook off the lack lustre performance of the week before, lads where very good and had to be against a side that has had the better of us in recent years.
First half 10 minutes in we got a penalty for a handball in the box which Andy stepped up and put away to give us a good start, 15 minutes to go Teckle equalised and the half finished 1-1.

Second half was very evenly matched with chances missed from both sides but it only takes one moment in a game and in that moment you need great players to step up and deliver and deliver he did, Mark Glover from a free kick 30 yards out swings a left footer into the perfect spot where Adrian nods it on with the deftest touch to find the bottom corner, both players brilliant in that moment to give us the 2-1 win.
POD - Mark Glover

Giddy up and bring back the Biff


COLTS
| Downie Stewart Lawyers: Masters 45+
Played Grants Braes AFC Teckle 45s at Ocean Grove
LOSS 2 - 0
POD - Wayne Thompson


TROJANS
| Connor Consulting: Masters 45+
Played Grants Braes AFC at Ocean Grove
LOSS 8 - 1

A threadbare Trojans outfit trudged out to the Sandpit to play Grants Braes. Nothing went our way and few too many soft goals slipped in and the bounce of the ball did not go our way. A common theme was that all of our passes went to them and all of their passes went to them also. Going into the game we had not been breached this season so our defence was rock solid but this changed today. Our only goal and first of the season came from Tim Button after a pinpoint cross/pass from yours truly. We flush the dunny on this one and move onto next week with a bit more manpower hopefully. On a positive note we are above the pack of Colts which is always a nice feeling.
POD - Blackie


DRAW for 22 MAY
Men's Prems:
2:45pm vs Queenstown AFC at Ellis Park
Women's Prems:
12:30pm vs Dunedin Technical AFC at Ellis Park
2nds: FRIDAY NIGHT
7.00pm vs Caversham AFC at The Turf
3rds:
12.30pm vs Otago University AFC at Ellis Park
Blacks:
12.30pm vs Green Island AFC at Brockville
Brumbies:
12.30pm vs Green Island AFC at Sunnyvale
Mustangs:
12.30pm vs Al-Huda FC at Brockville
Women's Black:
12.30pm vs Northern AFC at Brockville
Women's White:
12.30pm vs Dunedin Technical AFC at De Carle Park
Shetlands:
12.30pm vs Otago University AFC at Ellis Park
Originals:
2.45pm vs Highgate Harbourside at Ellis Park
Colts:
2.45pm vs Highgate AFC Hobbits at Ellis Park
Trojans:
2.45pm vs Mosgiel AFC at Brockville
Please note the draw is subject to change.
You can find the official draws here:
PREMIERSHIP - SENIORS - JUNIOR/YOUTH

WHAT ELSE

2021 SUBS

If you are struggling with the payment of subs, please come talk to Mark Kliegl so that we can sort out a payment plan. It will remain confidential, either contact him at rwafc.nz@gmail.com otherwise he will be at club on Thursday night. Come have a beer, let us sort something out as the deadline is fast approaching!
Subs are due by June 1 and will increase by $25 after this date. You will not be allowed to play after this date and this will be strictly adhered to. Payment plans can be arranged.
Subs can be paid to Roslyn Wakari AFC - 03 0883 0020178 000. Use your name and team name as details, please.
If you wish to be invoiced for tax reasons e.g. your business to pay, please let our treasurer Mark Kliegl know on rwafc.nz@gmail.com
Senior Men, Women and Masters: $270
Men's and Women's Prems: $180
Students / Unemployed: $240
Youth / School Pupils: $110 (half subs if you coach a junior team)
Midgets: $50
Social Membership: $40
Casual Players: $20 per game

CONGRATULATIONS JORDYN!!! | 200 Games for Roslyn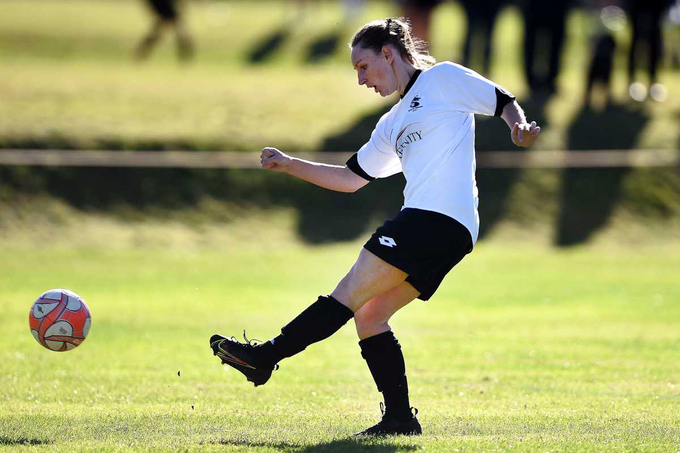 OVERSEAS PLAYER
We have the opportunity to sign a semi-professional player from Australia for our Men's Prems team which is an exciting opportunity!

To make this work we need to be able to find him a job in hospitality (in a cafe, bar etc.). We will also need to find somewhere for him and his partner to stay also (he is willing to pay rent!).

If you can assist in anyway let Wayne know on 027 354 6077 or wayne@educationenterprises.co.nz