Another action-packed weekend of games saw mixed results for our many teams at our club and fantastic crowds at our home ground.

We look forward to seeing many of you at our legends night initiative where our ex-international Kushla Glover will take you through her stellar career - Friday 3 July from 7:30pm.

Wayne and Mark
Co-presidents
MEN'S PREMS
| Amalgamated Builders Limited: Southern Premier League
Played Green Island AFC at Ellis Park
LOSS 1 - 6

This weeks game against Green Island was that old cliche of a game of two halves! We started off positively, keeping possession really well, and to be honest it was like deja vu from the previous weeks game, with us creating plenty of chances but not finishing off the great build-up play. The only problem that I found was the lack of consistency from the three-match officials! Little did I know that their inexperience was going to frustrate us and some decisions were going to cost us our result. We went into half time feeling confident but concerned at not finishing our chances. Up until the 65th minute we were in the game, then the first of the reffing blunders, our keeper is still setting his wall up and the ref blows his whistle to play which catches Tom still finishing off placing players, 1-0 down. Then a well-deserved free-kick to be finished off by Josh Lucas 1-1. Then we went to sleep at a conceded free-kick and go 2-1 behind. We battle to get back into the game and go behind 3-1.

Then the decision that opened the game up..we push Josh Lucas into an attacking position to utilize his physical presence and score from a free-kick, only to be adjudged to be offside? Weird because there are two players defending on their goalposts... That was the changing off the game for us...not content on sitting back we try to live and die by our sword to get back into the game but eventually fail, losing 6-1. Green Island played well enough and deserved their win...but the scoreline definitely didn't reflect the game. More lessons were learnt today for our young players and although I should be upset at the result we had a lot of positives from the game.

We played some really composed football for 65 minutes then basically we got bullied and physically outmuscled which I have no complaints against. My only beef would be the incompetent performance of the match officials. As a team we will get better the belief is there. We just need to now take our lessons and put them into practice. Our MOTM was Josh Lucas who was a presence all day.
Terry.

Although I should be upset at the result we had a lot of positives from the game. We played some really composed football at times and if some of our shots had been on target we would have had a better result! As a team, we need to be better at going forward at pace and unlocking what we have seen at training to date. There have been a lot of changes this season and the word patience is a big requirement of our players and staff. We will get there I believe, as all the players are training really hard which is great to see.

Onwards and upwards for our first home game of the season against GI. Our MOTM was Jak Stevenson who with some other players acquitted themselves well.
Terry.

POD - Jak Stevenson

WOMEN'S PREMS
| Brandwell Moller: Women's Premier League
Played Otago University AFC at the Football Turf
WIN 2 - 5

Roslyn Wakari Premier Women's team faced Uni A at the Turf this week. Following a great week of training, we were able to put that onto the field. Bacon would put us in front early with a well-timed run. Kate would volley home the second, giving us a 2-0 lead into the half. Great effort all around, we were definitely keen to get more goals. One minute into the second half we got that important 3rd goal. Uni got one back, then we struck back pretty much straight away. Amelia would get our 5th of the game, a great day for our front line. Uni would get a penalty near the end for some reason we don't know. 5 - 2 final score, a well-deserved win, a full team performance that we will look to repeat in weeks to come. Couple standouts were our 15-year-olds, Sam and Amelie. Z Energy Player of the Day going to the hat trick scoring, Birthday girl on her 50th game for the Premier team Renee Bacon. Next week Mosgiel. Giddy Up

Z Energy POD - Renee Bacon

2ND'S
| Fluid Recruitment: Men's Division 1
Played Green Island AFC at Sunnyvale
LOSS 1 - 6​


3RD'S
| Back In Motion: Men's Division 2
Played Balclutha AFC at Ellis Park
DRAW 1 - 1

Not quite the result we wanted, drawing 1-1 with Green Island. We had numerous chances in the first half but were unable to capitalise on most of them, going into the break only 1-0 up. We started the second half as dominant as we finished the first, but approximately fifteen minutes into the half an opposition player had a significant injury. This stopped the game for ten minutes and we weren't the same team after the delay eventually conceding from a set-piece. The game was frustrating as a coach because the Green Island team played with rolling subs, something I wasn't sure was allowed, and they used them to continually slow down our playmaking with stifling effect.

Our player of the day was Angus Dagg. Conrad Sinclair was our goal scorer.

POD - Angus Dagg

1888's
| Men's Division 3
Played Northern AFC at Ellis Park
WIN 3 - 1

This week we took on the Northern Sherpas. It is a mixed bag with this team as there is fierce rivalry dating back to when they were called Northern Winter. After last weeks 9-1 over Green Island, I reminded the boys not to get complacent. We struggled to gain momentum with the luck firmly against us, we finally got a break when Damo slotted a penalty. After that the team could only hit the post, we missed several open headers, to the dismay of our injured captain Sauce. It could have easily been 7-nil at the break, but at half time we were only 1-0 up.

The second half was much the same, Damo snuck one across the line and that settled the nerves down. Mark was making light work of their right-back, but fear for the Northern man's safety saw him being subbed off. They were awarded a penalty that lifted their spirits. However, player of the day Chizz, stepped up to crush their hopes netting the third goal.

The men are going well to start off the season but with a growing injury list, things are going to get a lot tougher.

Phil

POD - Chizz

DERBY! MUSTANGS v HOTSPURS
| Switchbuild: Men's Division 4
DERBY Mustangs vs Hotspurs at Ellis Park
HOTSPURS WIN 4 - 5

Mustangs write-up:
The big derby game lived up to its name. There were goals, hard tackles and lots of tongue and cheek!

The game started off fast-flowing, up and down with both teams. Mustangs were first on the scoresheet. Handball penalty awarded, Bailey slotted it home. We managed to go 3-1 up with goals from Pat and Andy Lyndom. But we let 2 goals slide in before the end of the half! 2nd half was interesting, Mustangs being the better team for most phases but conceded a goal to make it 4-3, within a minute we reacted and got it to 4-4 with a great finish from Liam. But once again the last 10 minutes we conceded a late goal to be beaten 5-4. Tough pill to swallow for the Mustangs but I feel we were unlucky as could have easily been a different result. We move on to Balclutha next week, looking for the 3 points.

RESERVES
| Women's Division 1
Otago University AFC DEFAULT
WIN 0 - 3

Unfortunately, no game so no match report. A 3-0 win over University due to a default. Onwards and upwards next week with a Home game at the Curvature of the Earth (Brockville) against the Caversham 1st XI.

FILLLIES
| Hope & Sons: Women's Division 1
Played Dunedin Technical AFC Maroons at Brockville
LOSS 2 - 5
POD - Alex Maffey

SHETLANDS
| Southern Wide Real Estate: Women's Division 2
Played Mornington AFC at Mornington
WIN 0 - 3

ORIGINALS
| Adams Plumbing & Electrical: Masters 35+
Played Green Island AFC at Brockville
LOSS 1 - 2

The Originals couldn't repeat their fine first-up win, conceding in the last minute to lose 2-1 to Green Island in a pretty dire match where both teams struggled to string any passes together. After a goalless first half that paradoxically featured football both stupendously stretched and claustrophobically cramped, we improved after the break and Maff finished clinically to put us in front. Goalkeeper Sammy carried an injury into the match and unfortunately had to be replaced in the first half, but up stepped the self-effacing Fozz to don the gloves and he made a number of superb saves to keep us in the game.
Even Fozz's heroics couldn't prevent GI from eventually equalising after pouncing on an error, and there was an air of inevitability as the visitors scrambled a deflection into the net in stoppage time. Oh well, at least the Brockville showers were warm.

POD - Buzz... but actually Fozz

DERBY! Downie Stewart Lawyers COLTS vs Connor Consulting TROJANS
| Masters 45+
DERBY Colts vs Trojans at Ellis Park
Colts WIN 3 - 6

COLTS version -
Propaganda and flimflam from the Trojans lead team was pleasantly lacking for the 2020 running of our Derby game. We returned to our "home of football", the oversized No4. Pitch and it was once again a happy hunting ground for the Pack of Colts. The 6-3 scoreline was unexpected given the enhanced line-up Mister Wayne has produced over the offseason, but we'll take it all day J

The match was contested in great spirits and a big thanks to Richard Roberts for reffing the game. The only fly in the ointment was our returning member Jared Chisolm snapping his Achilles, having been on the books again for just 2 games after a 10-year layoff, get well Chis L
Our goal scorers were… Man of the Match PV, in the Clubhouse with 4 on the card, Matt Blakeley 1 and Robo Bennett 1.

Colts POD - PV

TROJANS version -
The second derby of the day was also a 9 goal thriller at Ellis Park so the cross got their money's worth today. The Trojans showed great tenacity in coming back from 5-1 down to take the game to 5-3 before eventually losing 6-3 to Gaz's mob on the postage stamp. Our new recruit who covered himself in glory last week by scoring a blinder own goal and being carded followed this up by chopping a Colt from behind in the box to give away an early penalty. A goal from PJ Turnbull just before half time that trickled across the line gave us a bit of a glimmer. Our pacy winger Tony Hellriegel then set up our marksman David Hunter at the top of the box and then fast Tony himself went on another mazy run to bring it to 5-3.
Player of the Day went to Rodger Shields who had another physical game, especially when he got close to Gaz.

Trojans POD - Rodger Shields
WHAT ELSE
LARRY MARKHAM CELEBRATES!

BIBS & BOOTIES
RWAFC 's latest initiative saw the McCann family receive an officially branded RWAFC bibs and booties set, branded with our logo, for the new arrival to their family.

We look forward to continuing this tradition when future Roslyn players who arrive in this world.

RWAFC LEGENDS EVENING
Kushla Glover will share with you her career in football at our first legends evening of the year on Friday 3 July from 7:30pm.

Come along and hear about one of Roslyn's legends of the game and I am sure some great stories.

100 CLUB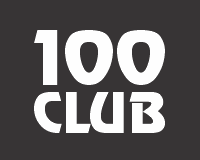 The club is looking to push on with the 100 Club this year. 100 x $100 tickets for a chance to
WIN THOUSANDS
.
The tickets need to be sold by the
end of July
with the first weekly draw on 1 August 2020 and the final draw Sunday 27 September 2020.
All enquiries to Merce - 027 281 5120.

CLUB MERCHANDISE
You can now get all your official RWAFC gear from our online shop and the club receives back a percentage of the profits.
CLICK HERE TO SHOP NOW

2020 PLAYERS GUIDE
The club has developed a line of sight document that explains how the club works, who does what, who to ask about what and who all the people are in the key roles at the club.
CLICK HERE TO DOWNLOAD A COPY

WANAKA HOLIDAY OFFER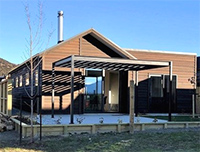 Wanaka holiday home offer to RWAFC club members and supporters.
Wayne Facer, RWAFC co-president is giving back to the club 10% per night when club members stay at his Wanaka holiday home in Northlake Wanaka that is managed through Wanaka Holiday Homes.
The 10% will go towards the changing rooms redevelopment project.

Use the link below to book and make sure you use 'RWAFC' as a reference.