Saturday saw a buzzing crowd in the clubrooms after many positive results.

It was great to see our recent initiative of inviting a junior team along paying dividends with the 12th Grade Chargers team attending our player of the day speeches and sharing their game report with the masses.

Giddy up!
Wayne & Mark


WRITE-UPS - 12 JUNE

MEN'S PREMS
| Amalgamated Builders Limited: Southern Premier League
Played Mosgiel AFC at Ellis Park
WIN 3 - 2

Tom Steven's, Jak Stevenson (vc), Josh Lucas, Mitchell Gray, Shay Thom, Luke Clissold, Harley Rodeka (c), Jack McFarlane, Nathan Wilkie, Sam Cosgrove, Justin Wiechens. Subs:
Brandon Sumpter, Luke William's, Tyler Muir, Dylan Edwards, Jaime Le Comte

This week we hosted Mosgiel at our home Ellis Park. I asked the boys for consistency from last week to this week, which in the second half we did. I talked about representing the club, what it means to us and how much support that we have, as well as representing our own families. This week I selected the same squad as last week with 1 more inclusion in Luke Williams. This is the first time that I have been able to select the same starting line up as the previous week. We start off really well with a couple of half chances and look like we are going to do well. It was from one of our breaks that we turn possession over and Mosgiel swiftly counter attack and cross from our left hand side for an unmarked Mosgiel player in the centre of the six yard box to head home unopposed. Frustrating yes but we had trained for it and failed to recognize this as it played out! Mosgiels second goal was a real opportunist strike which caught Tom Steven's our keeper of his line, a well taken goal all the same. We looked really deflated, flat and frustrated by all of this.

Half time couldnt come quick enough, I ask for more bottle a real work ethic, a real want, a real desire, desperation, as this is our chance to qualify on the line. And as Justin Wiechens said before we left the changing room and I quote...' Terry we will win this no problem'. The second half was 3 minutes old when we scored our first goal, Mitchell Gray was at the start of this play which was from centre back to over lapping the left wing and us getting a cross to the far post where Nathan Wilkie finished of to bring us back into the game. We now have a little bit more belief and start to show our ascendancy on the game. The game carries on with us pushing for an equaliser which eventually comes in the 80th minute through young Sam Cosgrove at the far post as he heads home from a cross. The next 15 minutes is end to end.

In the 89th minute we score a well deserved winner through Sam Cosgrove some excellent interplay to get him free sees him finish of the move with a well taken goal. We could have had a fourth through young Tyler Muir but unfortunately his strike is well saved. It was an excellent second half played with a lot of heart, passion and desire. To say I'm proud is an understatement. The whole side played well. For Mosgiel, a tough defeat and one they'll need to learn from, both on and off the pitch.

Players worth a mention are Jak Stevenson, Sam Cosgrove, Jack McFarlane, Tyler Muir when he come on. Man of the match though was Mitchell Gray. What an outstanding display of play from this young fella, he was a real leader when we needed someone to step up, his unwillingness to not lie down and to push and get the team going was outstanding, he is a player beyond his young years.
Regards
Terry


WOMEN'S PREMS
| Affinity Mortgage Advisors: Women's Premier League
Played Otago University AFC at Ellis Park
WIN 3 - 1

We had several early chances that sadly didn't find the back of the net. An awful moment would happen as Jemma would chip the GK, sadly was our GK, mistakes happen and the game didn't have a great feeling first half. An early sub due to injury as well as a change in formation in order to support front line worked well. A bizarre first half, we seen ourselves down 1-0 at half time. Half time chat couldn't start off as positive as normal, more of a standards check, we knew what we could do as a team just didn't happen as often in first half. Extremely happy start to second half seen us draw equal via Emma. We had the energy and drive we wanted. Kept working hard, Renee prior to delivering the ball called Kate, Kate would sweetly volley it home. We had our lead and kept working hard. Uni B had a couple more chances, thankfully our GK had them covered. Then we put the game to bed, Paige, not long subbed on, would follow up and made sure it went in. Great performance in second half, even goal disallowed, big effort, we were made to work for 3 points today. Renee had an amazing match today, setting up so many opportunities and leading. Back line, worked together as one. Midfield seen a physical battle, in which they played football throughout. Front line brought so much excitement to the game. The club were cheering for goal keeper of the day Una Madden to get POD but not today, thank you though Una for stepping up to put gloves on, always a pleasure. Z Energy Player of the Day going to Holly White in middle, never backing down, while also adding flare to the game whenever involved. Giddy Up!!


2ND'S
| Fluid Recruitment: Men's Division 1
Played Otago University AFC at Brockville
LOSS 1 - 2


3RD'S
| Back In Motion: Men's Division 2
Played Northern AFC at Forrester Park
WIN 2 - 4


BLACK'S
| Hugh Madden Ltd: Men's Division 2
Played Dunedin Technical AFC at Tahuna Park
WIN 0 - 4

This week saw us take on Dunedin Tech South City Royals 3rds 2nd division team. The Tech team had a few friendly ex Roslyn faces in management roles for the team. This is a game that the boys were ready for, after last week's comeback win against Northern, we were pumped to get out.
The first half was sluggish as usual, they had a high defensive line trying to play the offside trap it took us 44 minutes to break the deadlock With Sam's long ball finding Julian's feet as he trickled the ball over the line. The second half was again slow, we managed to contain the game and were playing the better football. Adam was pulling off some superb save when they did manage to get a shot in. The last 15 minutes the tech team ran out of puff as we managed to get another 3 goals as the game closed out to a 4-0 win. A big thank you to the legend TVG for coming to ref the game for us.
The Big Derby this week, A Roslyn must watch game!!!

POD - Damian Foster


BRUMBIES
| Aotea Electric Ltd: Men's Division 3
Played Green Island AFC at Brockville
WIN 7 - 3

Following on from a successful run of two games unbeaten, the Brumbies boys were set to take on 8th placed Green Island at a late 2:45 kick off at Brockville Park. Roslyn started the game fast with a well executed set piece taken by Chris Tremlett setting up James Hanlon to guide home the opener for the home side. After a rocky 20 minutes at the back for Roslyn, they found themselves with a game on their hands after narrowly being up 3-2. The Brumbies boys proceeded to kick into their rhythm with new signing Chris Tremlett leading the charge with three classy goals to end the half. From then on it was really only one-way traffic with more goals from Chris Tremlett alongside Roberto O'Shannessey and Ben Mirams to kill the game late into the second half, resulting with a 7-3 win as all 3 points taken are taken by the Brumbies side.

Full Time Score - 7-3 - Roberto O'Shannessey (1), Chris Tremlett (4), Ben Mirams (1), James Hanlon (1)


MUSTANGS
| Switchbuild: Men's Division 4
Played Northern AFC at Brockville
DRAW 2 - 2

Up at Brockville it was once again providing us with another dunner stunner. Its just a shame I couldn't say the same about the Mustangs…..

We were up against another Northern team and not knowing anything about them, we didn't know what to expect. Mustangs started terrible if I'm honest, Northern hit us with an early counter attack down the left wing and punished us with a very early goal. Then about 10 minutes later they made it 2-0. It was a very panicked start for us and we had no composure, among other things. Thankfully we started digging in again and just before the half Bailey placed a great through ball to Ethan for a nicely slotted shot 1v1 on the keeper. 2-1 down at the half.

After a reflection on the half we knew what to do... we went out and dominated the game the way we knew we can play. We pulled back 2-2 with another Bailey to Ethan link up. Mustangs continued to press Northern, we got a penalty but unfortunately it was saved and we then also hit the crossbar and the post. The keeper for northern saved them countless times to see out the game at 2-2.

It wasn't a great performance by any means but we held it together and fought back to salvage something and that takes guts! I see it as part of football's journey and we learn from it. Going forward we need that first 20 minutes to be as good as our last 20. It will come!

POD - Bailey Gray


BLACK (FORMERLY RESERVES)
| David Browne Contracting Ltd: Women's Division 1
Played Otago University AFC Yellow at Forrester Park
WIN 0 - 1

This Saturday The David Browne Contracting RWAFC BLACK team ventured to Forrester Park to take on another University Team which, interestingly, had several of the same players we faced last week too. Half the pitch was in the shade and still sporting the morning frost with a light ground fog swirling much to our dismay and fascination. We turned up to the game with 11 players available including some struggling with the flu or injuries. We also had a couple of people on the sideline who were happy to be 'super subs' incase of an injury. We thank them for that.

Roslyn certainly had the best of the game making several attacks on the opposition goal just failing to get that final killer blow of putting the ball in the back of the net. It took until the second half to finally get the only goal of the game to give us the 1-0 win. We put the things that we'd worked on at training during the week into practice during the game with great success. Next weekend will be a 'local derby' when we take on the might of another Division One team - RWAFC WHITE.

Player of the day was Caitlin Robb.


SHETLANDS
| Property Brokers: Women's Division 1
Played Dunedin Technical AFC at De Carle Park
LOSS 13 - 0


WHITE (FORMERLY FILLLIES)
| Hope & Sons: Women's Division 1
BYE


ORIGINALS
| Adams Plumbing & Electrical: Masters 35+
Played Mornington AFC at Brockville
WIN 4 - 1


COLTS
| Downie Stewart Lawyers: Masters 45+
Played Northern AFC at Ellis Park
WIN 4 - 1

On Saturday the Colts hosted our old adversary Northern on postage stamp number 4. The Norzen lads season had been tracking as bad as ours… and nek minute we were 1-nil down. A defensive muddle up saw them tap into our open goal. However the Colts constantly pressed back with multiple runs forward. Great midfield passing and good collections by Matt and RJ up top built goal box pressure. Eventually this led to two referee calls for penalties, one for a clumsy challenge and another for hand ball and wing wizard PV, as calm as you like slotted them both.

The 2nd half saw more of our passing game develop with Steve and Luiz finding space and time to generate links, Lances arrival at the back bolstered the hard working defensive wall. Man of the Match PV's continuous deep runs from wide produced two more classy goals for the winger and saw the score board roll up to the final result of the 4-1 win. Notable returns from injuries for Luiz, Nigel, Merce and Thomo gave us good numbers and the bench strength was a significant factor in the Scotty Mason birthday inspired win.

Just like to add that the match was played in tremendous sprit by both teams and we wish the Northern lads every success in their season. Also many thanks to young Hamish for reffing the old lads again, top job buddy.
Colts Player of the Day – Mr Peter Verwey.
Goal Scorer – Mr Peter Verwey (x4)
Giddy up you Colts. (and giddy up Scotland!)


TROJANS
| Connor Consulting: Masters 45+
Played Highgate AFC Hobbits at The Oval
LOSS 0 - 4

The Trojans were one of 2 circuses on the Oval on Saturday against the Highgate Hobbits mob. With a bare 12 scraped together troops were thin on the ground and commitment was appreciated for those left standing. We started strongly with a couple of encouraging moves but the last pass, or lack of let us down.
We had some good play with well constructed moves and were only breached in the last 10 minutes of the first half to still be in with a shout at 1 nil down at the break. The second half was encouraging but a lack of subs to rest the weary bodies saw us concede 3 more in the final 15 minute period for a 4 nil loss.
Our player of the day was Chris Connor in goal who had some magnificent saves between the sticks.


DRAW for 19 June
Men's Prems:
BYE
Women's Prems:
12.30pm vs Green Island AFC at Sunnyvale
2nds:
12.30pm vs Dunedin Technical AFC at Tahuna Park
3rds: DERBY!!!
12.30pm vs RWAFC Blacks at Brockville
Blacks:
DERBY!!!
12.30pm vs RWAFC 3rds at Brockville
Brumbies:
2.45pm vs Otago University AFC at Brockville
Mustangs:
2.45pm vs Balclutha AFC at Balclutha
Women's Black: DERBY!!!
12.30pm vs RWAFC White at Ellis Park
Shetlands:
2.45pm vs Mornington AFC at Ellis Park
Women's White: DERBY!!!
12.30pm vs RWAFC Black at Ellis Park
Originals:
2.45pm vs Mosgiel AFC at Ellis Park
Colts:
2.45pm vs Green Island AFC at Sunnyvale
Trojans:
2.45pm vs Dunedin Technical AFC at Ellis Park
Please note the draw is subject to change.
You can find the official draws here:
PREMIERSHIP - SENIORS - JUNIOR/YOUTH

WHAT ELSE

CONGRATS RENEE!!!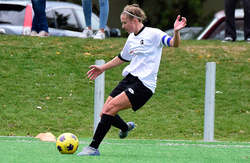 A huge congratulations goes to our very own Renee Bacon who recently racked up her 100th prems goal for our women's first team.
What a huge achievement and we all congratulate you on your commitment, skill and tenacity to achieve this milestone.
We are sure the milestones will keep on coming.

LEGENDS EVENING - Neil McKenzie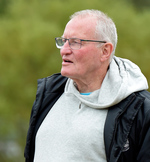 This Friday night from 7:30pm will see the club host Neil McKenzie for a RWAFC legends night where Neil will regale us with many a story of his past as a player, coach, administrator and football enthusiast.
We are expecting a good turnout for this event as Neil is a well renowned raconteur and entertaining speaker.

England vs Scotland - EURO 2020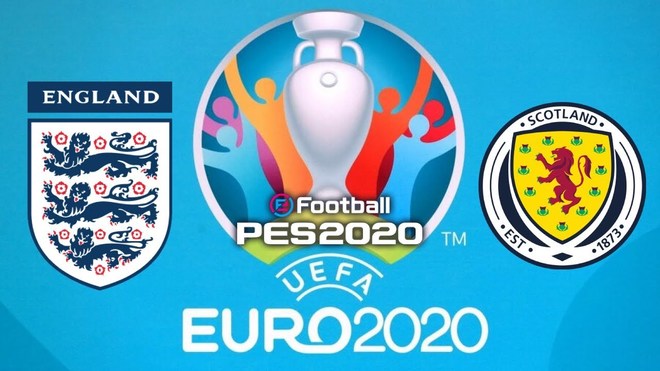 Security will be tight at the club on Saturday morning as club members, supporters and family watch the England V Scotland game in the European Championships from 7am.
Supporters are encouraged to dress up and make it a great atmosphere.
A breakfast will be available for purchase too at the club on the morning with tea and coffee served to lubricate the tonsils.
See you there.

SPONSOR HIGHLIGHT

Our team bring their experience and their ears to every job, helping all our customers throughout Dunedin & Otago, solve their electrical, drainage, plumbing and gas fitting problems efficiently & easily.
We listen carefully from the moment you make the first call. We find that's a great place to start when solving problems.
Get in touch -
DUNEDIN:
All enquiries & after hours emergencies: 03 477 0077
CENTRAL OTAGO:
All enquiries & after hours emergencies: 03 445 4916