Another busy week at the club saw most teams get a result on a very wintry day.

We look forward to a big crowd at our Men's game this Sunday 2:45 at Ellis Park as we take on University where a result will see us qualify for the rarefied air of the South Island League.

Giddy Up!
Wayne and Mark


WRITE-UPS - 26 JUNE

MEN'S PREMS
| Amalgamated Builders Limited: Southern Premier League
Played Wanaka AFC at Wanaka
WIN 1 - 3

Squad: Tom Steven's, Jak Stevenson, Mitchell Gray, Sam Cosgrove, Harley Rodeka (c), Luke Clissold, Justin Wiechens, Jack McFarlane, Nathan Wilkie, Jaime Le Comte, Shay Thom Subs: Karma Gyeltshen, Tyler Muir, Dylan Edwards

Well firstly we must congratulate Nathan Wilkie on his 150th game for Roslyn Wakari AFC today, adding to that he scored as well.

Today's game was huge for us we had to make sure that we could put ourselves into a position where we can qualify for the South Island league, which we have with the last game of the round being this coming Sunday against University at Ellis Park. Which ever way the game goes I know that the boys have worked really hard week in and week out, they have also given a lot of themselves this season. The game itself was an Interesting affair, we played well enough to get the desired result. Our game plan was to get at Wanaka and defend high and try to hurt them if we won possession.

Our first goal is scored through Jak Stevenson playing a brilliantly weighted diagonal ball to Sam Cosgrove who runs through to score of the far right hand post. We start to try to control the game and play some nice inter changing passing movements, which results in us playing in the wrong areas and turning possession over to Wanaka resulting in us giving away a free kick. From the resulting free kick the Wanaka left back scores unopposed at the far post. Their only real chance for the first half. Half time and its 1-1, we talk about playing as a team not individually as everyone is trying to do other players jobs and not playing their own role!

The second half and we dominate the ball speed the movement on and off the ball is way better, our 2nd and 3rd goals are scored through Justin Wiechens as well as Nathan Wilkie, they are both well taken and good rewards for the work put in. We miss a couple of simple chances but as I have said before we are creating opportunities which is the main thing! The performance wasn't perfect but it was a performance that we can be proud of.
Some good performances today from Sam, Jak, Mitch and Luke.
Player of the day though was Harley Rodeka, With a work man like performance in the middle of the park.
Regards
Terry


WOMEN'S PREMS
| Affinity Mortgage Advisors: Women's Premier League
Played Mosgiel AFC at Memorial Park
WIN 1 - 4

First 15 minutes of the game seen Mosgiel energetic and wanting to bring the physical battle. As the half grew so did we. Our Fitness as a team allowed all of us to offer physical battle. Renee was able to grab two goals in the half. Vision to start game wasn't ideal due to the fog while the field itself affected by large amount of rain. Still we tried playing football. Half time chat was based around competing in the 50/50 as we tended to lose these in first half. Second half was really good, seen all of us not only physical but winning 50/50 in all areas. Holly would dance around all the Mosgiel players, coaches and spectators before slotting away our 3rd goal. Renee would then finish her hat trick. Each of our goals once again were team goals, build up play through channels and support play from the shots. An unlucky deflection off a defender seen us concede a goal. Final score 4-1. The younger players have all been stepping up really well lately while the olders players have all been amazing in everything they offer. Super proud of what we are doing. Debut to Emma Lester, getting call up from the Whites, did really well when subbed on at CB. Z Energy Player of the Day going to the crowd favorite Una in goal, she threw her body round saving shots and calling the shots in back line. Next Week Uni A, Giddy Up!


2ND'S
| Fluid Recruitment: Men's Division 1
Played Northern AFC at Ellis Park
DRAW 2 - 2


3RD'S
| Back In Motion: Men's Division 2
Played Balclutha AFC at Ellis Park
WIN 4 - 1

A reasonably straight forward 4-1 win for the Back in Motion 3rds vs Balclutha this weekend on Ellis 1 for the late kick off. I challenged the lads for consistency and standards over the last few weeks and our third win in a row tells me they're listening. I was a little nervous before the game as Balclutha was struggling for form and there was a concern about the lads treating this as an easy game. Those types of mindsets are what lose you football matches.

It took us about ten minutes to get into the match but after we started playing our game we were able to make our superiority count and scored two goals. We spoke about continuing to up our standards at halftime and to finish off Balclutha as early as we could in the second half. Which we were able to do scoring two more goals. All looked settled until the 80th or so minute when we rather unfortunately gave away a penalty. Thankfully this was well saved by Scott Glover. We did concede one late on though after Balclutha's persistence eventually paid off.

We were lucky to be assigned Wayne Van Gorp to officially referee the game for us. The positive flow of the game because of his experienced officiating was acknowledged by both teams in their after match speeches.

With the game finishing 4-1. Goals to Shea Darwen 2, Dom McPhee (p), and Matt Fallows.

Man of the match- Shea Darwen.


BLACK'S
| Hugh Madden Ltd: Men's Division 2
Played Otago University AFC 5ths at The Caledonian
DRAW 3 - 3

A top of the table clash with Varsity at the Caly 3-3 the final score, Sam got the 1st, Damo the 2nd and the last kick of the game, a free kick from 100 yards out, Alex got the 3rd. A well deserved draw but gutted we didn't take the 3 points we were capable of earning.

POD - Sean Flett


BRUMBIES
| Aotea Electric Ltd: Men's Division 3
Game was deferred


MUSTANGS
| Switchbuild: Men's Division 4
Played Northern AFC Lawnmowers at Brockville
WIN 3 - 0


BLACK (FORMERLY RESERVES)
| David Browne Contracting Ltd: Women's Division 1
Played Green Island AFC Sunnyvale
WIN 0 - 3

This weekend saw the David Browne Contracting RWAFC Black team take on a Green Island team at a soggy Sunnyvale. This was going to be a tough challenge as the Green Island team are known for playing a more … let's say 'robust' and 'confrontational' style of football.

With player numbers dwindling due to injuries and illness, Coach Graham called on reinforcements from our sister team Roslyn White, who had been stood down for the weekend, to bolster our numbers and they were welcomed with open arms.

With the changes in personnel it took a while for the team to settle but with an established core of players now, they were well able to hold everything together while everybody found their feet and could then settle into controlling the game.

Our backline were stoic as usual. Paige VG and Alyssa in the centre, organising those around them and cleaning up any attacks by the opposition, with Emily in goal providing an outlet to take the pressure off when needed. Fullbacks EJ and Ella shutting down any Green Island attacks from out wide and turning them to our advantage by starting an attack of our own. Our centre midfield trio of Caitlin, Kate and newcomer to the team Paige J, were industrious as ever controlling the middle of the park, winning the ball and setting up the next attacking opportunity. Our strike force and out wide players were unrelenting in their attacks on the opposition defence. The speed and vision that Charli, Amelia, Neve and Vicci offer our team was instrumental in terrorising the opposition and instilling fear into the heart of their goalkeeper. But most of all, the character, heart and determination of our entire team to battle for the entire 90 minutes is what sets us apart from the others and this game was no exception. It took until the last part of the game to finally get the inevitable first goal, then two others were quick to follow.

Thank you to Graham and Sarah (and Una and Hamish) for continuing to watch over our team in my absence.

Player of the day Alyssa Landrebe who is getting more confident with every game and who's heading of the ball on Saturday was world class!


SHETLANDS
| Property Brokers: Women's Division 1
Played Dunedin Technical AFC at De Carle Park
LOSS 6 - 3


WHITE (FORMERLY FILLLIES)
| Hope & Sons: Women's Division 1
BYE


ORIGINALS
| Adams Plumbing & Electrical: Masters 35+
Played Green Island AFC at Sunnyvale
WIN 0 - 6
POD - Ian Adamson


COLTS
| Downie Stewart Lawyers: Masters 45+
DERBY Played RWAFC Trojans at Ellis Park
WIN 6 - 2

Derby day at Ellis… Colts and Trojans tangle on the Four.

In amongst all the shin biting, elbowing, and general derby shenanigans there is a referee. For the match we'd asked young Danny Glover to whistle the old fellas and for 80 mins the poor bugger copped shit all the way to the end. To his everlasting credit he preserved a calm and composed demeanour while displaying full impartiality in the face of some appalling criticism… whilst it was not all the players and gathered followers it was definitely not a good example of our clubs behaviour expectations. On behalf of the Colts, our followers and as one of those nutters I have contacted Dan and apologised for this and expressed to him that if given another opportunity we would be better, much better.

As for the game, we lost Luiz in the 2nd minute to a hammy disorder that required a quick reshuffle to our attack line. This brought Sid into the fray and he had his best game of the season harrying the Trojans wide backs and delivering supplies to our troops, Benno and Matt up top. PV continued his excellent 2021 form with amazing runs into a compact defence and many quick recovery runs back to pick up the Trojans forward advances. Again Con and Steve were busy in the middle and worked the passing game despite being in some very tight spaces. The team and especially the D line welcomed back Jabbo to Saturday footie, and along with Scotty, Thomo, Bucky and Gaz had a good deal to contend with, the Trojans were just as industrious as us and definitely worked hard for their chances at goal. We also had Lyall return to the #1 slot after many weeks recovering from a Speights, I mean a leg issue meaning the big Merc was available for duties that more suited his pace and grace. Finally given his chance up top he delightfully wrong footed the keeper and neatly slipped a left footer into the nearly empty net.

Once again a shout out to our supporters, Swanny, Martine, Stacey, Gribs, Cookie, Mum & Grace, Robo and Keiryn for all the grins and giggles. Goal Scorers – Benno x2, PV x2, Matt x1 and the Merc x1.

Player of the Day – Rob Bennett

Giddy up the Colts.


TROJANS
| Connor Consulting: Masters 45+
DERBY Played RWAFC Colts at Ellis Park
LOSS 2 - 6

The Trojans took part in the annual derby V the Colts on Saturday on Ellis 4. Although we lost 6 2 we were competitive for large parts of the game in sticky conditions. We conceded a dubious penalty early on which was duly converted and from 2 nil down we brought one back through our French import Pierre Rivolette tapping home from close range after some Tim Button magic down the wing. 4 -1 down at half time looked a bit dire but things stayed on parity until the last ten where a couple of soft goals slipped in.
With only 2 subs the lads got a decent run, whether they wanted it or not, and Coxy put in a good shift after being a bit shaky and pale looking after his second COVID jab on Friday that the super annuitants get first dibs on.
POD was the ever dependable workhorse Pete Read.
Roll on next Sat as we play for an important trophy, the wooden spoon V Northern at home in our efforts to cement ourselves in the bottom 7.


DRAW for 3 July
Men's Prems:
Sunday
2.45pm vs Otago University AFC at Ellis Park
Women's Prems:
12.30pm vs Otago University AFC at Ellis Park
2nds:
12.30pm vs Green Island AFC at Sunnyvale
3rds:
12.30pm vs Mosgiel AFC at Ellis Park
Blacks:
2.45pm vs Balclutha AFC at Brockville
Brumbies:
2.45pm vs Dunedin Technical AFC at Tahuna Park
Mustangs:
12.30pm vs Mosgiel AFC at Memorial Park
Women's Black:
12.30pm vs Dunedin Technical AFC at Brockville
Shetlands:
12.30pm vs Dunedin Technical - Caversham at Tonga Park
Women's White:
12.30pm vs Green Island AFC at Sunnyvale
Originals:
2.45pm vs Grants Braes AFC Teckle at Ellis Park
Colts:
2.45pm vs Green Island AFC Legends vs at Sunnyvale
Trojans:
2.45pm vs Northern AFC at Ellis Park
Please note the draw is subject to change.
You can find the official draws here:
PREMIERSHIP - SENIORS - JUNIOR/YOUTH

WHAT ELSE

Junior Teams at Speeches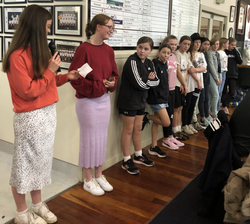 It is positive to see a junior team each week at the club for our weekly player of the day speeches.
This week we welcomed the 11th Grade Unicorns and the 12th Grade Broncos who are coached by Paige Van Gorp and Amelie East-Giles

Changing Sheds Project
The $'s are following in for the changing sheds project and the coffers have swelled to $82,000 now thanks to many initiatives and the support of many.

This week we submit a revised footprint to the DCC for their perusal and once that has been formalised and ratified we will work with our architect in redrafting our plans. Once this is done we can formally apply for more funding, grants etc.

One new way to donate is through a regular on site $3 donation system at the club (similar to Paywave) that is being organised by Steve Mccabe & Kim Fraser.

The plan at this point is to to start the project next September, with the aim to have the sheds ready for the following 2023 season (unless large donations, bequeaths, windfalls etc. fast track this project up to $200K in the near future!).


2022 South Island League and Beyond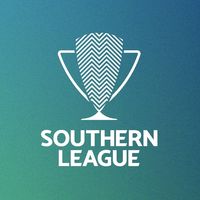 The club hierarchy will be meeting with NZ Football next week to get a clearer and defined understanding of exactly how the eligibility will work for the 2022 South Island League and how it will look, either as an individual club or as a hub.
The idea of the hub with our neighbouring clubs, Green Island and Mosgiel, has been to share the load, risk and resources as a united entity in this pinnacle league only, as we are already doing at the U14 & U16 levels.
To be 100% clear, we have no intention of merging like South City Royals and all 3 clubs are committed to maintaining their individual existence and proud histories.
Once we have more details confirmed from NZF we will hold an information meeting at club with interested players and members to discuss all the facts and ramifications for the club.

Coastal Spirit Under 19 Tournament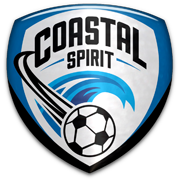 Once again the club is investing in sending our U19 Men's and Women's teams to the Coastal Spirit tournament at Labour Weekend which is an exciting part of our strategic direction to develop youth at the club.
We now see the fruits of this investment in the many U19 players who attended this tournament last year showing their wares on the pitch for either the Men's or Women's Prems each weekend.
More details to follow from Terry Boylan & Hamish Philip when squads are selected and fundraising begins.