WRITE-UPS - 19 JUNE

MEN'S PREMS
| Amalgamated Builders Limited: Southern Premier League
BYE


WOMEN'S PREMS
| Affinity Mortgage Advisors: Women's Premier League
Played Green Island AFC at Sunnyvale
WIN 1 - 3

Following on from a super positive week of training which seen our full squad training for first time for a long time seen us look to put it all into action. From the get go we played great football. First 45 min of this game was probably our best 45 all season. Our goals all came in first half and seen Kate finishing each one off via a Renee assist. Couple cut backs and following up on a free kick. Credit to GI GK, Tessa, pulled on some amazing saves that were next level. A key factor to our success within the half was the endless work of the midfield. Half time super positive stuff, Couple key things to look for. Second half not as clean in play, as GI started trying to knock it over our heads. We still looked dangerous each attack while our defense worked hard to support this week's GK Juliette, who showed she can play anywhere on field and be a stand out. GI scored from a free kick. Final score was 3-1 in our favor. Stoked with the result, the physical play everyone offered today and overall positive attitude of the team as we always looked to play footy. Well done to Kate on first hat trick for Premier Team (must if been that experience on the field). Emma endless work while on field. Z Energy Player of the Day going to the Captain Renee, she was dangerous all round the park, playing her part in Goals and even having a run in midfield near the end. Mosgiel next week, Giddy Up!!


2ND'S
| Fluid Recruitment: Men's Division 1
Played Dunedin Technical AFC at Tahuna Park
WIN 0 - 2


3RD'S
| Back In Motion: Men's Division 2
DERBY Played RWAFC Blacks at Brockville
WIN 2 - 4

The Back in Motion 3rds White played the Hugh Madden 3rds Black in Brockville with the White team coming away with the result 4-2. A fast start saw both teams scoring early with the Blacks on the scoreboard after two minutes, two minutes later it was 1-1 after a beautiful free kick by Conrad Sinclair. The rest of the half saw chances by both teams with neither being able to capitalise.

We spoke at halftime about continuing to match the physicality of the Blacks and ensuring we didn't let our standards drop. Unfortunately for us the Blacks started the second half the stronger of the two teams and were able to regain the lead after a well worked move and an unfortunate slip by the White defender. Again though, the lead was short lived, when another spectacular free kick from Conrad Sinclair found the net for 2-2 with everything to play for by both teams. We started to gain ascendancy as the half went on and added two more goals through Nic Idour and a penalty to Dom McPhee securing us the result at 4-2.

It was a tough physical encounter from both teams and very well refereed by TVG. If both teams play like that in the return fixture in two months time it'll be another cracking encounter.

Man of the match - Scott Glover with a number of key saves and an accomplished performance in goal.


BLACK'S
| Hugh Madden Ltd: Men's Division 2
DERBY Played RWAFC 3rds at Brockville
LOSS 2 - 4


BRUMBIES
| Aotea Electric Ltd: Men's Division 3
Played Otago University AFC at Brockville
WIN 4 - 1

A cold winters morning saw the Brumbies play the University team, with players missing and ring-ins called upon, the determination to put as many past a controversial player in goal was still heightened. On the back foot in the first 20 mins with constant pressure from the uni team, some quick thinking and a pin point cross led to a mistake from their keeper, resulting in a goal to the Brumbies. Soon after that, a great skillful run led to Chris Tremlett continuing his fantastic goal scoring form, it became 2 -0. With 10 minutes to go we conceded an unlucky goal making it 3-1, the boys fired up one last time and captain Roberto O'Shannessey headed in his second goal, from the corner to make it 4-1 nail in the coffin. 4th win in a row putting us above them on the table.


MUSTANGS
| Switchbuild: Men's Division 4
Played Balclutha AFC at Balclutha
WIN 0 - 4

Mustangs had a trip down south to visit our friends in Balclutha. Knowing that we needed to bounce back with a win we knew what we had to do. Pretty much from the whistle mustangs dominated, we pressed and pressed until Ethan opened up the score 20 minutes in. This pretty much open the gates for us. With a flurry of attacks we got another 2 goals before the half. James got one from a whipped cross and the other for Iori. 3-0 up going in to 2nd half was promising and the attacks kept going. Within a minute of Bailey being on the park he broke through and beat the keeper on a 1v1. This performance was a good one and Clutha had no answer for us. If they hadn't a keeper who was outstanding today it would of been a very sorry day for Clutha. 4-0 win, Great day all round and enjoyed the weekend. Thanks Clutha for being good hosts!

POD - Cam Gray


BLACK (FORMERLY RESERVES)
| David Browne Contracting Ltd: Women's Division 1
DERBY Played RWAFC White Yellow at Ellis Park
WIN 8 - 1

The weekend was a local Roslyn Derby when the David Browne Contracting RWAFC Black team took on Hope and Sons RWAFC White team at Ellis Park.

It was a chance for both teams to show the progress they've both made since the beginning of the season.
The Black team showed it was a more experienced team and scored a couple of goals early which helped to settle things and we went on to create many more chances some of which were rewarded with goals.

At half time we made a few positional changes which just left us feeling our way for about quarter of an hour before we started to find our feet again.
The final score was 8-1 and the game was played in a good natured yet competitive spirit.

Player of the Day was Charli Elliott.


SHETLANDS
| Property Brokers: Women's Division 1
Played Mornington AFC at Ellis Park
WIN 8 - 0


WHITE (FORMERLY FILLLIES)
| Hope & Sons: Women's Division 1
DERBY Played RWAFC Black at Ellis Park
LOSS 8 - 1


ORIGINALS
| Adams Plumbing & Electrical: Masters 35+
Played Mosgiel AFC at Brockville
WIN 5 - 3


COLTS
| Downie Stewart Lawyers: Masters 45+
Played Green Island AFC at Walton Park
DRAW 0 - 0

For Saturdays match the Pack of Colts travelled out to the picturesque setting of Walton Park to face the Green Island Golds lads. Both teams were top four finalists in last season's campaign and there were plenty of familiar faces and shins to reconnect with.

A shared pre-game changing room saw some high quality banter, masterfully sprinkled with just the right mix of spice ensuring the games build up matched our expectations for a ripper game ahead.

From the get go Con and Steve set up the passing game and found Matt and RJ up top with some ease. The chances came thick and fast but the GI keeper Andrew was in good form and kept us out. Two opts cleared from the line, several near misses and plenty of endeavour but still no goals. Into the second half again Andrews goal was not to be breached and the final whistle saw an unexpected 0-0 score line.

It wasn't all pressure from us, our boys at the back worked hard with GD, Scotty, Thomo, Gaz and Baz arranging the D line well together. Our Keeper Merce had a good day at the office handing in a perfect clean sheet display, his great ball distribution to Robo, Sid and Dunc's on the wings enabled us to go forward and reapply pressure. Another strong bench with Nigel, Liuz and Pat gave us good interchanges and flow but no goals on the day.

Thanks to our supporters, Chris, Noella, Amy and Keiryn for always geeing us on,

Player of the Day - Gerard DeCourcy

Giddy up the Colts.



TROJANS
| Connor Consulting: Masters 45+
Played Dunedin Technical AFC at Ellis Park
LOSS 0 - 5

The Trojans had home ground advantage against Dunedin Tech on Saturday. The team kept the strong Tech team scoreless until 30 minutes when a shot outside of the box flew past an outstretched Chris Connor.
As usual the last 20 minutes saw us struggling with fitness with numbers low and a 5 nil final score ensued. Player of the day went to Terry Boylan who was with us on a one game loan and who enjoyed the cameo.
Next week we look forward to the derby and getting our season back on track.
POD - Terry Boylan


DRAW for 26 June
Men's Prems:
2.45pm vs Wanaka AFC at Wanaka
Women's Prems:
12.30pm vs Mosgiel AFC at Memorial
2nds:
12.30pm vs Northern AFC at Ellis Park
3rds:
2.45pm vs Balclutha AFC at Ellis Park
Blacks:
12.30pm vs Otago University AFC at The Caledonian
Brumbies:
2.45pm vs Northern AFC at Brockville
Mustangs:
12.30pm vs Northern AFC at Brockville
Women's Black:
12.30pm vs Green Island AFC at Sunnyvale
Shetlands:
12.30pm vs Dunedin Technical AFC at De Carle Park
Women's White:
12.30pm vs Northern AFC at Ellis Park
Originals:
2.45pm vs Green Island AFC at Sunnyvale
Colts: DERBY!!!
2.45pm vs RWAFC Trojans at Ellis Park
Trojans:
DERBY!!!
2.45pm vs RWAFC Colts at Ellis Park
Please note the draw is subject to change.
You can find the official draws here:
PREMIERSHIP - SENIORS - JUNIOR/YOUTH

WHAT ELSE

CONGRATS HAYLEY JULIAN!!!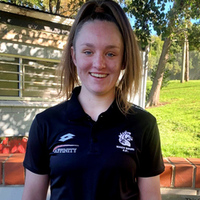 A massive shout-out to our Roslyn Wakari Women's Premier GK Hayley Julian on her selection for the New Zealand U20 Camp!
A massive achievement for our hard working GK! The club is super proud of you Hayley!!
Giddy Up!!