WRITE-UPS - 10 JULY
MEN'S PREMS
| Amalgamated Builders Limited: Southern Premier League
No Match

WOMEN'S PREMS
| Affinity Mortgage Advisors: Women's Premier League
No Match

2ND'S
| Fluid Recruitment: Men's Division 1
Played Caversham AFC at Ellis Park
DRAW 1 - 1

3RD'S
| Back In Motion: Men's Division 2
DEFAULT by Caversham AFC
WIN 0 - 3

BLACK'S
| Hugh Madden Ltd: Men's Division 2
Played Otago University AFC Cobras at Bayfield Park
LOSS 3 - 2

BRUMBIES
| Aotea Electric Ltd: Men's Division 3
Played Green Island AFC Rovers at Brockville
LOSS 1 - 5

17 July
Dunedin Technical AFC Kings at Tahuna Park
LOSS 2 - 1

MUSTANGS
| Switchbuild: Men's Division 4
Played Northern AFC Gentlemen at Forrester Park
WIN 1 - 5

BLACK (FORMERLY RESERVES)
| David Browne Contracting Ltd: Women's Division 1
Played Mornington AFC at Mornington Park
WIN 0 - 6

SHETLANDS
| Property Brokers: Women's Division 1
Played Mosgiel AFC at Ellis Park
WIN 5 - 3

WHITE (FORMERLY FILLLIES)
| Hope & Sons: Women's Division 1
Played Otago University AFC Women's 3rds at Brockville
LOSS 0 - 7

ORIGINALS
| Adams Plumbing & Electrical: Masters 35+
Played Highgate Harbourside at The Oval
LOSS 2 - 0

COLTS
| Downie Stewart Lawyers: Masters 45+
Played Grants Braes AFC 45+ at Ellis Park
WIN 3 - 1

The only Late match at Ellis this Saturday was the Pack of Colts playing the Grants Braes lads on the Theatre of Dreamers No4. Cold? yes it was, the nippy wee Southerly had the beer bag ice re-freezing and while that suited the Pilsner's the IPA's were a tad past they're optimal tastie temp, but the troops persevered enjoying Con's shout.

A first goal in the Colts colours for big Nigel settled the team, as per the script our passing Midfield duo supplied the ball into the box for the industrious Nige to slap past the diving keeper. For what seemed like most of the match RJ prowled the box in hunt of more goals and was rewarded with a class penalty finish and a clever effort past who I would rate as the best keeper in the grade - expect Merc and Lyall of course! and maybe Chris Connor.

3-1 up was the final result and POD most likely went to RJ. GD was once again in the running along with Jabs and Scotty at the back kept the GB's frustrated in their efforts to pressure us. Thanks to Sid for Reffing a good 1st half, and Merc on the 2nd, also good, cheers boys.

POD - Richard Johnston.

Giddy up you Colts..
TROJANS
| Connor Consulting: Masters 45+
Played Green Island AFC 45+ Gold at Sunnyvale
LOSS 8 - 1

A weakened and injured Trojans outfit headed out to Sunnyvale for a clash against GI Gold. There were large patches of positive play but overall the bounce of the ball went against us and at least 3 soft goals trickled in. An 8-1 loss did not really reflect our efforts but we flush the dunny on that one, lick our wounds and welcome the bye this weekend.

Professor of Zoology and part time opera singer Jon Waters was our player of the day with an inspired performance to set up some attacks and assist David Hunter's 3rd strike of the season.

DRAW for 24 July
Men's Prems:
2.45pm vs Northern AFC at Forrester Park
Women's Prems:
12.30pm vs Queenstown AFC at Ellis Park
2nds:
12.30pm vs Mosgiel AFC at Brockville
3rds:
12.30pm vs Dunedin Technical AFC at Ellis Park
Blacks:
12.30pm vs Mosgiel AFC at Brockville
Brumbies:
2.45pm vs Northern AFC at Forrester Park
Mustangs:
12.30pm vs Grants Braes AFC at Brockville
Women's Black:
12.30pm vs
Dunedin Technical AFC at Ellis Park
Shetlands:
BYE
Women's White:
12.30pm vs Otago University AFC at Bayfield Park
Originals:
2.45pm vs South Dunedin 35s at Brockville
Colts:
2.45pm vs Northern AFC Legends at Ellis Park
Trojans:
2.45pm vs Mosgiel AFC at Ellis Park
Please note the draw is subject to change.
You can find the official draws here:
PREMIERSHIP - SENIORS - JUNIOR/YOUTH

UPCOMING EVENTS AND NEWS

This Friday we host local club star and stalwart Bridgette Russell for a legends night from 7:30pm at the club.
Get along and support Bridgette and hear her story.
DUNEDIN SUBURBS UNITED - Club Meeting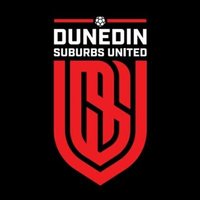 We are planning a meeting about how Dunedin Suburbs United will look next year for
our
club.
This Thursday, 22 July from 7.30pm at the club rooms.
All members, players and anyone else interested are invited along.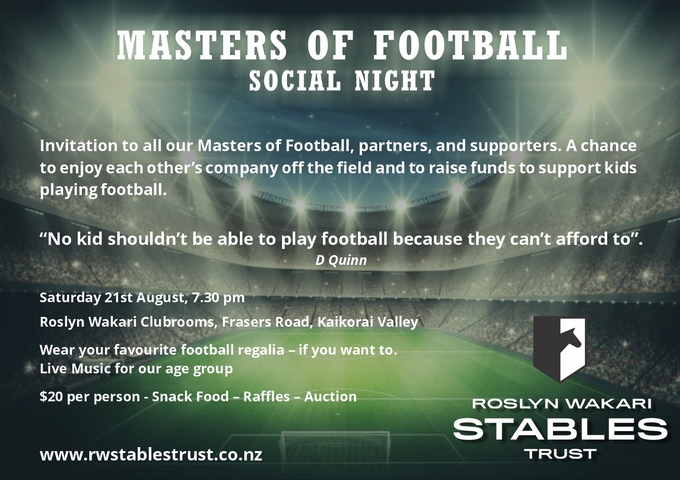 100 CLUB WINNERS - 10 July
| | |
| --- | --- |
| Prize | Ticket |
| $100.00 | 81: Todd & Carolyn |
| $50.00 | 33: Jez |
| $50.00 | 23: Charlie |
| $25.00 | 47: Pete Hill |
| $25.00 | 39: Evelyn Facer |
| $25.00 | 88: Dan Todd |
| $25.00 | 74: 3rd Blacks |
| | |
SPONSORS HIGHLIGHT
Your Next Car Dunedin
- Support me & I'll support the club!
I'll donate $300.00 to the club for every club member who purchase's at Your Next Car Dunedin.
I have a great family range of Hybrids, 7 Seaters and Hatchbacks in stock now.
Looking forward to see you Steve Wazza Warrington
steve@yncd.co.nz | 027 746 7451 | www.yncd.co.nz
536c Kaikorai Valley Road, Kaikorai Valley, Dunedin