The 2020 season has drawn to a close with a successful prizegiving on Saturday afternoon/night. The coveted Hanlin Shield has returned to hang on our wall after an absence of a few years. Congratulations to all of our winners from Friday night's Football South prizegiving. We wish our mens and womens U19 teams who compete in the Coastal Spirit U19 tournament this weekend all the best. Thank you to all of our coaches, life members, patron, managers, volunteers, committee, sponsors, supporters, players and members for a successful 2020 season as we look forward to more progress and success next year.
Our club was well represented at the annual Football South prizegiving at Forbury Racecourse on Friday night. We took the following away on the night:
(most importantly) The Hanlin Shield
Presidents of the year: Wayne Facer & Mark Preston
Most promising ref of year: Wayne Van Gorp
Junior coach of year: Renee Bacon
Male personality of year: Morgan Jarvis
2020 successes and looking ahead to 2021, this year has been fantastic, in so many ways, successes have been:
Our Football Development Officer being a success and self funding and back again next year.
Our facilities being upgraded with new DCC lights lighting up more fields, the softballers being at Hancock Park (giving our fields more recovery time), roof being fixed and our gym floor next to be fixed.
Our changing rooms upgrade seeing a proposal going to the Otago Polytech for them to use this stand alone 4 room changing room venture being their project for their students next year, potentially reducing the cost significantly.
Our fundraising for the revised changing rooms project being at $75K.
Our sponsorship having been increased by 300% this year.
Our own club beer, The Late Tackle being launched successfully and quenching the thirst of many a Roslyn Wakari person this season.
See you all in 2021 with a proposed later start date of May 1.
Giddy Up!
Wayne and Mark
Co-presidents

MEN'S PREMS - Amalgamated Builders Limited
| Southern Premier League
The season that was! This 2020 season we have been very lucky to play I believe. With Covid 19 having a very big effect on life in general.

This season on the playing front there has been some changes with trying to combine the top three Men's team to be under the same training processes, with an emphasis on bringing in a new regime and also bringing in younger players to gain valuable training and playing experiences.

The focus has been to teach and have the players grow from week to week while experiencing new challenges and new expectations. Also giving them an environment where it is ok to make mistakes but to try to learn from those and limit them in each training session as well as from games. I believe that having a playing season under our belts for this group will hold us in better stead for the coming seasons.

Highlights for me this season has been trying to not only implement a system for three squads, but to see it starting to take shape during the season, also bringing in like-minded people who believe in your philosophy and try to work to that. Also getting the players to not only play for themselves but to play for each other, team first, self second, with that there have been negatives and positives as trying to bed in personal and squad standards does not al-ways agree with every player.

I would like this chance to acknowledge and thank some people so thank you to Harley and Jak for your leadership this year, you have been outstanding leading our team.

To the rest of the players let's learn from this season and move forward to next season with a real vigour and a real desire to want to not only succeed, but take our squads to another level.

I would like to personally thank Peter Verwey for his role this season I call him the go-to guy, the amount of emails, phone calls, text messages, his Covid 19 response and diligence around this has been absolutely outstanding!

Co-Presidents Mark and Wayne your vision for where we need to be as a club doesn't always happen overnight but will happen attitude, with that catch phrase "crack a few eggs".

Also to all off my staff, Andy, Steve, Rob S, Terry Snr, Rob O, and Michael, it has been testing and it has been a hair scratcher some weeks more than others, but we have started and we have had a lot of positives along with some negatives, thank you for your belief, trust, and patience it is appreciated!

Lastly to my family, Debs, Riley, Niko and Kiri, also our parents, I know a lot of sacrifices have been made this year for me to coach, which I really appre-ciate. Words can't really describe or just don't seem to be enough, but thank you guys. XX.

Enjoy your off season and let's all enjoy what is ahead of us.
Regards, Terry

WOMEN'S PREMS - Brandwell Moller
| Women's Premier League
First off the team as a whole would like to say a thank you to, Mark, Wayne, PV and the committee for all the work they have done behind the scenes in order for football to go ahead this season. To be able to have football this season was amazing and couldn't have happened without the work these people do.

Steve Fleming would join the coaching staff this season. For myself to have a mentor of such a high standard was incredible which helped create a great learning environment for the girls thus helping with the overall development of our team. Shirlene Pryde once again would step up as manager, always there for the girls and ensuring football was the main focus for us all unless she was dancing to the warm up music. Peter Evans and Jade Humphry would be our GK coaches this year, they did so well with all the female GKs. Tony, Dan and Dennis as the coaching staff of the development teams (Reserves and Fillies) did an awesome job with both teams, the future looks bright.

Z Energy (Jonathan and Lisa Usher) would be our Player of the Day sponsor again and we are grateful as always. Year after year, Brandwell Moller are our main team sponsor. They do it with out a second thought. The team and the club are super stoked to have you as sponsors and members. Thank you to all named above, to all supporters and those involved this season.

The most important part of football is the players, as it is with this team. A pleasure to coach such a group of players. Renee Bacon would captain the team again, a massive year for her as she also led by example with 21 goals and a large number of assists. Beth Fitchett saw herself selected mid-season, a class act in the back line and always good for some motivational words. Sam Grey sadly only saw half the season due to injury. Within the half sea-son though she made a massive impact as the centre back not to be messed with. Jordyn Walker would have what a lot of people saying it's her best ever season at the club with the hard work she always put in, hopefully she still has few more seasons in her yet. Grace Cotter stepped up leaps and bounds this season. At 16, she was the leader of the back line, at one point even wore the captains arm band dur-ing the game. There was a battle for the gloves this season, the super brave Morgan Whitson, where she would have a sensational game in Queenstown, sadly an operation ruled her out for rest of season. Debuting Hayley Julian would also wear the gloves this season. She truly grew into the high-pressure role and excelled.

Neve Pryde with a passion for this team and club worked hard and al-ways gave 100% each game and was able to improve game after game. Jemma Wilson she was the spark the team could always rely on, lighting pace and great attitude. Holly Johnstone the work horse once again proved to all how good she can be with a great season and she celebrated her 100th game for the Premier team. Holly White would return following a year off. Her magic feet caused nightmares for all attempting to get the ball off her. Amelie East-Giles another young 16-year-old with a high work rate, a dedi-cation to the team and a drive to always improve. I look forward to see how far she can take football. Juliette Lucus, she was so important to our success this year. Stepping up in goal when there was no one else which included a world class penalty save, playing all round the field and earning her starts in the middle of the field. Emma Black, when she was firing there was no stopping her and thankfully that was often the case.

Sammy Murell, would be welcomed back from the states. If you get the chance to watch her play it's great to watch. If not for injuries, her season could have been insane. Amelia Jones should she start or come off the bench, she was deadly in front of goal Better than that this season, she was able to link so well with midfield, another player who we hope will still have a couple seasons left in her. Some players that may not have seen as much game time in the Premier team as others, yet still when they were on the field or on training field played massive parts included, Susan MacKenzie, Sophie Wylie, Crystal van Gorp, Kate MacBeth, Paige Julian among many others. Debuts went to the following players this season, Hayley Julian, Paige Jul-ian and Kendall Walker.

Finally thank you to all the players, coaches, members and supporters through the season. A season where football was in doubt and this team and club came through and had an amazing season. We did it the Roslyn Way, in other words, Giddy Up.
Hamish R.J. Philip

2ND'S - Fluid Recruitment
| Men's Division 1
We started the season with good numbers , vigor and high expectations. Everybody with a smile and all working to a common goal. Structure had been put in place with the lads all buying in and we all looked forward to the season.

Next the wheels fell off due to Covid. A few months later we regrouped ready to hit the ground running, and we did. With a number of younger players and a good mix of experience we set about playing matches and working towards having players ready if required to step up to the first team.

Throughout the season we had both good and bad performance's and learned what was required week to week to both compete in our league and have players ready to step up. A number of players got their opportunity in the top league and the experience gained will be vital for the future of the club. I was pleased with the older lads who did their best to support both myself and the younger lads and with these players the season would have been a lot harder.

I enjoyed the banter and have made some new friends, I certainly felt like I was home.

All the best for the summer
Andy

3RD'S - Back In Motion
| Men's Division 2
A respectable second place finish for the thirds this year. We played some entertaining and free flowing football at times and were capable of matching any team in the division. Some early season results going against us cost us a title challenge but we'll return next year ready to go again.

This was my first year as a coach in men's football and while I didn't always get it right I'm proud of what we've accomplished.
Some notable achievements were: Ben Williams- Davies scored four hat tricks this season and finished with over twenty goals. Patrick Burtenshaw, El Capitan, played every minute of every game. Jack McFarlane and Zac Baird-Hodge both debuted for the Men's Prems this year. Dan Baker playing the season in goals for us and was one of if not the best keeper in the division. He also saved at least two penalties this season.

A big thank you to Patrick who as captain this year you've conducted yourself as a professional and reliable leader. I appreciate your support and loyalty.

A huge thanks to Terry Senior who was an ever present and very supportive Assistant Coach. Also thanks to Dusty, Rob McFarlane, Merc, and Chopper for refereeing for us this year. Also thanks to Rob for sponsoring the GK caps.

And last but not least a massive thank you to Terry Boylan who has been a great mentor for me this year. His advice and supervision were a huge part of why we were so successful this year. I couldn't have done it without him.
Rob Stewart

Played: 18, Won: 11, Drew: 4, Lost: 3, Goals For: 50, Goals Against: 25

1888's -
| Men's Division 3
After last years disappointing end to the season, everybody in the team wanted to finish the job and go all the way to the title. That desire didn't just get us over the line, we smashed it.

It literally couldn't have bene a better season: 14 games, played 14 wins with a goal difference of 58. This goal difference could have been more if we hadn't been defaulted to 3 times.

The team would like to thank all those that have helped us this season including the 3 referees that stepped up, PJ, Greg and Hamish. It's a thankless job and much appreciated. Thanks goes to the Mustangs, who helped us out with a couple of GKs after we lost ours. You cannot win a grade without a decent GK.

Also Cheers PV, Wayne and Mark for getting us through the season with everything that went on.

I would personally like to thank the boys in the team for a great season and letting me bow out in style and go out on a high it couldn't have gone any better.

Cheers Phil

MUSTANGS -
| Men's Division 4
This year was a new challenge for me coaching the Mustangs, but I was excited to get started. Unfortunately good old Covid -19 made for an interesting season and quite a unique one at that. Thankfully we still got a season and to play football.

This season saw most of the band back together with a couple of last year's Brumbies joining up to stronghold a solid team! We also welcomed newcom-ers Chris and Nathan to the team. Mustangs started the first half of the season with mixed results, but mostly draws. At one point there were more draws than a country western. Just like a mustang itself we laboured on to get a string of good results making amends for the first round robin.

Unfortunately we could only manage a 6th place but we know in our hearts we deserved much, much more. The season had many great moments, a few strong wins for us, 3 bicycle kick goals and 14 different goal scorers. A big highlight was Liam taking Golden boot for his 2nd year in a row with 13 goals with Andrew Lyndom close behind with 12. Adam also had another good year getting 3 clean sheets.

I would also like to say a big congratulations to the Hotspurs on taking the league out on their debut year. I would like to thank the supporting crew we had this year, from wives/partners/family and to club members coming to watch and spurring us on. To Danny Glover, Chopper, Greg and WVG for taking the whistle for me. Letting me focus on the team. To Phil and the 88s for helping me out this season when I've been a bit light on the squad really helped us out a lot. Lastly to Mr Wayne Van Gorp, the guy who has the patience of a saint. Your knowledge and love for the game helped me out a lot this year, working with me at trainings and guidance to put me on the right path was very much appreciated thank you!

As we all know a big thanks has to go to the boss "Aimee Maxwell". I thank you for putting up with me being football in the brain this year and being our kit lady but most importantly being by my side watching and helping anyway you could!

Roll on 2021 the year of the Stangs!!
Cheers
Matthew McCann

HOTSPURS - Education Enterprises
| Men's Division 4
The newly formed Hotspurs, or Brumbies as they like to be known, took the division 4 league by storm this season, as new boys on the block.

The team was formed with a desire to give our division 4 Mustangs 2 more games for their subs in a topsy-turvy COVID year and an opportunity to give the club potentially more Hanlin Shield points with another competitive team in this league.
With a mix of Uni guys from Knox College, a few new guys to the club and some wider squad division 3 players, the team soon gelled and had some stunning comebacks, excellent wins, strange losses and composed performances under pressure and under the watchful eye of your Co-President and the captaincy/tactician Roberto.

Roberto O'Shannessey top scored with 18 goals and with a solid goalie, strong back line, not conceding too many, a creative midfield and with flying forwards, we won the league by 7 points in the end and look for promotion to division 3 next year.
For me, seeing the guys having an opportunity to play the game, seeing the joy on their faces, the team winning the league and them becoming more involved in the club have been highlights and we look forward to many of them returning in 2021 one way or another to the club.

Wayne Facer
Gaffer

RESERVES - David Browne Contracting Ltd
| Women's Division 1
At the time of writing this report it's the Tuesday evening before prizegiving and at this current point the Woman's Division 1 Winner has not been officially confirmed, maybe when your reading this we may have more information for you!!

It seems to have been a long season with the preseason getting underway back in late January, the enforced break of lockdown and then finally we were ready to go....or were we? With the Premier side taking a squad of 22 players 2 weeks before the seasons start, we were left with 9 regulars and fronting for the first game of the season with 12 players. At times we struggled for numbers so thank you to all those players who answered SOS calls late on Friday nights or early Saturday mornings we really appreciated it!!

I think respect is a 2 way street and not a given under any circumstances and for those girls that fronted for the Reserves, bonds were built, respect was given, respect was received and the longer the season went on the more we gelled as a unit. I was once told by a very wise man and to quote the words "you haven't got a team unless you have girls that would crawl over broken glass to play for you". That pretty much sums up where we ended our season, the girls battled for us, week in week out and we were proud of your efforts....all of you.

Kate Newlands and Paige J would be our strike force going forward with the team scoring 97 goals this season and only conceding 13. Soph, Suz and Zoe were the regulars in the midfield towards the end of the season, the van Gorp twins at centre back, fullbacks EJ, Izzy and Elly working the flanks.
Lexi would show her versatility by covering most positions, Jadeos would take the gloves for the season, Grace would cut her season short with a back injury and then there's the baby of the team Isy P, a player that was a rock no matter what position she played, she was class. To the girls that helped us out when I called on them, Morgan and Aimee to name a few thank you!! If I forgot to mention you...sorry!!

TVG....matey, is there a grumpier coach around? Or is it passion? I think you would do anything for these girls and you know what......they would do the same for you, that's respect!! Not a given it's been earned!!

On a final note there's been a few laughs along the way, none more so than the last training of the season......it shall simply be known as 'The Ducking Duck's on Ellis 2'

Enjoy the off season.....if you have one.
Dan

FILLLIES - Hope & Sons
| Women's Division 1
This was the first season for our newly formed Fillies. With the idea of taking a number of young ladies from our Juniors and introducing them to Senior Women's football, with some not so young ladies and like any newly formed group, it would take some time for them to gel. But once they clicked, the football was very good and what we lacked in age, we certainly didn't lack in skill level.

The only downside to our season was our squad numbers being a bit light, making some games a tough run with a lack of subs, but I would have to commend our ladies on their attitude, as it did not phase them and our youthfulness was probably our saviour. 28 plus trainings, 14 games and 30 plus bags of lollies for a season we didn't think was going to happen, we packed a lot in. I couldn't be more proud of the ladies and their commitment over the season.

Thank you to Dan and the Reserves and especially TVG for your guidance and Monday night trainings and to all those that played for the Fillies and helped out much appreciated.

Enjoy your summer and see you back next season.

Giddy up, cheers Den

SHETLANDS - Southern Wide Real Estat
| Women's Division 2
What a crazy year, the Shetlands had a strong start to the year, training continued mostly through the off season, and the ladies (with a little help from our friends!) entered the Masters games and won a gold medal.

Excitement was high heading into the season, and preparation was good with solid numbers fronting up to training. Then obviously the Covid delay hit and everything went on hold, coming out the other end, pretty much all the play-ers came back although motivation for playing had taken a hit after having Saturdays free for family and fast forgetting winter Saturdays are re-served for football (aka Soccer)!. With a muddled beginning, and the second grade being reduced to 4 teams, some of the clubs suggested an altered format which would combine first and second divisions for the first round. Although there were some
reservations within the team about playing the faster, younger first division teams, from a coaching perspective I was quietly excited to have a forced opportunity to stretch the teams legs and challenge ourselves against some quality opposition.

Season wise, results were mixed, once again the team lifted against tough opposition showing real resolve, but relaxed against teams we should have performed better against. Again this season, it was incredibly frustrating that opposition teams chose to field players that would not normally play for their sides, regrading players for specific games, although within the rules, the sportsmanship of this tactic is questionable. That said, you play what's in front of you on the day to your best ability, we let this get to us a bit much at times affecting performance.

Although hard to single players out for mention in a team where everyone gives 100% every week, the team welcomed Kim Fraser this year at striker, who combined beautifully with Brie upfront forming a dangerous attacking combo, Keri Eastwood new to the team fitted in well, and Glenda and Anna returned after being away. Several players have stepped up this year, some playing in different positions have found their niche, some after playing for many years.

Special thanks to Bridget again captaining and organising things behind the scenes, and to Barb Long for coming out and refereeing us every week, and to Kush and Megan for stepping up to coach when I have not been able. Unfortunately due to a late change of date for the prize giving, the team had already entered the South Island Masters this year so most will not be able to attend the evening, but it has been another enjoyable year with a group of ladies who are more like a family than a football team, the relation-ships and enjoyment grow more each season with no foreseeable end in sight, roll on next year!

Yours in Soccer
Brian

ORIGINALS - Adams Plumbing & Electrical
| Masters 35+
When the season finally got underway, the Originals got off to a perfect start, upsetting former champs Northern in the opening round to claim an impressive 4-2 victory. Unfortunately we then lost our next three matches (all by a single goal), and ended up missing out on a top-4 spot. The remainder of the season was a mixed bag as far as results go, alt-hough we picked up a couple of good wins including a 7-1 demolition of Harbourside. Our final match, a 1-1 draw against Mornington down on the turf, kind of summed up our season. So we finished up with 5 wins, 3 draws, and 6 close losses to finish up in 7th spot - which doesn't really reflect just how competitive we were in a league that's more competitive than ever. Most importantly, we capped off the season with a victory over the Trojans in the Toilet Seat match, and of course the upcoming Alex 7' will no doubt produce some massive performances, off the pitch at least.

Marcus Mineba was once again a powerhouse in midfield all season, and whenever he was unavailable his energy was sorely missed. His midfield combination with Rich was the best in the league; Rich was often unplaya-ble as he tore through teams, and he was unlucky not to end up with a few more goals to his name. I'm not sure exactly what Sammy did over lockdown, but I assume it involved watching every goalkeeping video on Youtube - because suddenly he became almost unbeatable in goals. I wouldn't necessarily say he was the best keeper in the league, but he was in the top few. Dave Casbolt was a superb addition to the backline, becoming the Bert to my Ernie, the Zack to my Screech… I'd like to say we made a great combo, but in reality that's ignoring the fact that our best two performances were the games that I missed...

While we were tough to score against, our achilles heel was probably not quite scoring enough goals. We scored some crackers though. Maff played when he wanted and seemed to score a belter whenever he did, and Nige made a late run for golden boot with a few tap-ins. Brutus produced some massive performances, while Ian and Keiryn were consistently excellent throughout the season. Old-stagers Dan, Den, and Chopper were on part-time contracts this season but were better than ever when called upon. Glovey and Buzz had moments of magic as injuries were actively managed, and Fozz picked up a few goals but more importantly came through the season unscathed.

Newcomers Mark and Adrian were great additions and solid throughout the season. And of course there were countless cameos so a big thank you to anyone who pulled on the Originals strip to help out throughout the season. Everyone dreads having to share the whistle around so we were stoked to have Smarty control most of our games. Everyone appreciated his style and that's evidenced when you have the opposition regularly praising the ref's performance, so cheers Smarty.

Finally, a massive thank you to everyone working behind the scenes at the club who helped make this season happen; a good season of footy at the best club in the world was just the tonic we all needed in such a bizarre year.

Cheers Morgan

COLTS - Downie Stewart Lawyers
| Masters 45+
Another solid season from the mighty Pack of Colts. We finished our 2020 campaign in second place to a very strong, and youthful Caversham side.

Nine teams entered the shortened season and appreciated a full round robin followed by a top four and bottom five competition. At the end of the round robin the Colts were perched in second spot having played 8 games for 5 wins 2 draws and 1 loss. The top four competition involved another two rounds and saw the Colts beat Green Island twice, but lose the first encounter with Caversham. The final match of the season against Caversham was effectively a final. A win for the Colts would see us take the competition for a third year in a row, but a fierce and evenly contested encounter resulted in a 1-2 loss, Caversham were deserved winners.

As always in an over 45 competition a large squad is required and many thanks to the likes of PV, Chiz, Wal, Pete Ev's and others for helping us out. The Pack of Colts were also keen on their after match beerzies and always a good turnout at the clubhouse and a big thanks to GD and Bucky for handling the media, also thanks to our Pat for his rousing and upbeat efforts maintaining team spirits.

Giddy up Roslyn…..
Gaz

TROJANS - Connor Consulting
| Masters 45+
The Trojans recruited strongly in the off season, with big numbers on most game days and competition for places evident. Squad depth meant we didn't need any ring ins or have to flog any of Gary's mob from the other side of the railway tracks and injuries were kept to a minimum.

Close results saw us just miss out on the rarefied air of the top 4 by goal difference, which was probably a good thing as in the bottom 5 we lost our first 3, finally rallying in the last fixture versus the Northern heathen and to finish the season with 4 wins, 2 draws and 6 losses with only one 5 goal blowout loss to the eventual champs and other losses being close.

We look forward to how 2021 looks, whether it's 45's or 50's as father time marches on for us all and thank all for their contribution and support especially our fan club of two, Nicky & Lisa.

Mr Wayne

JUNIOR CLUB REPORT
2020 the season that almost didn't happen!!! Plans for the season were put in place back in mid-January for the season ahead, regos opened in early February, Junior identification days were held in early March and we were just about set to go with our 29 Junior sides then BOOM!! Covid 19 hit, grinding everything to a sudden stop.

Finally after a lot of work from PV in June, things were underway for what was to be a quick season, now we are in Mid-October and having prizegiving. For some it has been a quick season, for others it's been long.....but unlike others at least we had a season!

To all our wonderful club Sponsors, Players, Parents, Grandparents and Caregivers, thank you for your ongoing support throughout 2020. To all our Coaches and Managers, as you all know, we are unable to put teams in place without you, so thank you all for your efforts this season. Renee Bacon, thank you for your support of the Coaches, helping out with the sides who reached out for your assistance and the fantastic work on the school holiday programs.

Ian Adamson and the Kavanagh boys, here every Friday night running 6th, 7th and 8th grade......massive effort lads well done on everything you have done this season!! PV, Angry from Taieri Rd, Landcrab, Potato, Mr Wayne, Chop, Richie and anyone else I've missed.....boys thanks for everything you have done this season you have earned a beer or three.

Congrats to Junior league winning teams, Youth, coached by Terry Hibbert, and 15th Stallions, coached by Foxy and Fallows.

Enjoy the summer
Dan Todd

SENIOR TROPHY WINNERS
Presidents Shield: 1888's
AJ Grant Shield: Teena Joyce
Madden Family Trophy: Mark Black
Mason Trophy: Rob Oram
Peter Ramage Memorial Trophy (Top Performing Team): 1888's
Mike Court Memorial Trophy: Hamish Philip
Sherman: Brian Taylor
Club Golden Boot - Men: Ben Williams-Davies, 24
Club Golden Boot - Ladies: Kate McBeth, 39
Club Goal Keeper of the year - Men: Dan Baker
Club Goal Keeper of the year - Ladies: Jade Todd
SD Watts Trophy (Men's Prem Team Player of the Year): Jak Stevenson
Martin Lawson Memorial (Men's Prem Players Player of the Year): Jak Stevenson
Watson Trophy (Men's Prem Most Ardent Player): Nathan Wilkie
Men's Prem Young Player of the Year: Jak Stevenson & Luke Williams
Men's Prem Most Improved Player: Curtis Day
Three Wise Men Trophy (Men's Prem Team Supporters Choice): Jak Stevenson
Fletcher Cup Player of the Year: Tom Bealin
Fletcher Cup Players Player of the Year: Sean Flett
Fletcher Cup Most Improved Player: Yun Sung Chang
Ladies Prems Players Player of the Year: Jordyn Walker
Van Gorp Cup (Ladies Prems Player of the Year): Holly White and Grace Cotter
Verwey Cup (Ladies Prems Young Player of the Year): Amelie East-Giles
Ladies Prems Team Most Improved Player: Neve Pryde
3rd's Player of the Year: Jack McFarlane
3rd's Players Player of the Year: Saeed Omidwar
Mustang's Player of the Year: Logan Herbert
Mustang's Players Player of the Year: Nathan Kennedy
Hotspurs Player of the Year: Roberto O'Shannessey
Hotspurs Players Player of the Year: Nick Shaw
1888's Player of the Year: Dom Madden
1888's Players Player of the Year: Damien Foster
Original's Player of the Year: Dave Casbolt
Original's Players Player of the Year: Sumanth Surendran
Colt's Player of the Year: Richard Johnston
Colt's Players Player of the Year: Mark McConville
Trojans Player of the Year: Joeseph Mundava
Trojans Players Player of the Year: Neil Lowden
Reserves Player of the Year: Amelia Newlands
Reserves Players Player of the Year: Susan MacKenzie
Reserves Most Valuable Player: Isy Parry
Fillies Player of the Year: Alex Maffey
Fillies Players Player of the Year: Alyssa Landrebe & Ella Cone
Shetlands Player of the Year: Tania Bell
Shetlands Players Player of the Year: Brie Barclay

WHAT'S ON DURING THE OFF SEASON

COASTAL SPIRIT U19 TOURNAMENT

RWAFC U19 GIRLS
This weekend see's the RWAFC U19 Girls travel to Linfield Park in Christchurch to compete in the Adidas Coastal Spirit U19 Tournament. With a fairly young squad with a couple of old heads in the mix it should be interesting. The team would like to thank the club for getting their support in behind this venture and of course all our sponsors who have made this trip possible......thank you.
The team is coached by TVG and managed by Dan Todd, Nicola Newlands will have plenty to do as team Physio and the travelling squad is: 1. Hayley Julian, 2. Jade Todd, 3. Sophie Wylie, 4. Paige van Gorp, 5. Grace Cotter, 6. Amelie East-Giles, 7. Morgan Trainor, 8. Jemma Wilson, 9. Amelia Newlands, 10. Paige Julian 11.Sam Grey 12.Crystal van Gorp, 13. Elly Tombs, 14. Juliette Lucas, 15. Isy Parry, 16. Sapphire Gallagher, 17. Grace Blackie.
See you in Christchurch if you haven't seen enough footy this season!! Giddy Up, Dan
RWAFC U19 BOYS
This weekend we are sending a very talented group of young Men to the Adidas Coastal Spirit U19 labour weekend tournament. The competition is played at Linfield Park over three days. We would like to thank the club and committee for getting behind this venture and supporting us, we would also like to thank the many sponsors for making this possible as well.
From the Mens U19 Thank you.
The travelling squad: Alex Boomer, Scott Glover, Jak Stevenson - Captain, Luke William's - Vice Captain, Angus Dagg, Angus Brett, Liam Kerr, Jack McFarlane, Zac Baird-Hodge, Fletcher Graham, Luka Mandich, Yun Sung Chang, Ben William's Davies, Shea Darwen, Dominic McPhee, Jaime le Compt, Rory Hibbert, Sam Cosgrove.
The Management team: Terry Boylan - Head Coach, Harley Rodeka - Assistant Coach, Robert Stewart - Team Manager/Assistant Coach, Michael Peterson - Physio
Regards
Terry
CLICK HERE FOR THE TOURNAMENT WEBSITE

RW STABLES TRUST UPDATE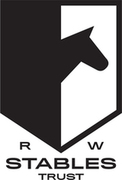 The Stables Trust was busy on Saturday with Dusty attending both the junior and senior prize-giving.
The Trust supports excellence within the club and this year we gave prizes to upcoming players. The junior recipients were
Rory Hibbert
and
Zara Pratley
while the senior recipients were
Josh Lucas
and
Amelia East-Giles
. Congratulations to all the recipients for 2020 and we wish them all the best in their footballing careers at Roslyn Wakari AFC.
RW STABLES TRUST SCHOLARSHIPS
RW STABLES TRUST GOLF TOURNAMENT
The team registrations for the upcoming Golf Tournament in November are increasing but there is still time to get a team in. The trust encourages all club members to ask friends and family to look at putting a team in. This is going be a great day for the club and if you wish to help out on the day please contact Dusty (dusty@backinmotion.co.nz) or Foxy (rwstablestrust@gmail.com). Fund raising at present is a difficult task but the Trust is committed to assisting the players in the club. Helping us helps them.
The RW Stables Trust Golf Tournament - 13th of November
HERE
.