A fine sunny day saw our teams enjoy their footy around the town. We continue to thank our many supporters, coaches, managers and sponsors in these interesting times and we treat every week on the pitch as a bonus as we move towards the end of the season.
We are greatly appreciative to the NZ sport community resiliency fund for the funds we recently applied for and received so as to assist the club through the lockdown financially.
Remember our annual club quiz night next Friday, 11th September. Get along and enter a team in this Under 19 tournament fundraiser for our mens and womens teams, it's always a fun night.

Giddy Up!
Wayne and Mark
Co-presidents

MEN'S PREMS
| Amalgamated Builders Limited: Southern Premier League
Played Dunedin Technical AFC at Ellis Park
LOSS 0 - 1

After a positive week previously against Queenstown we went into this game confident in our ability. And also maybe too confident in ourselves, the formation stayed as we had finished the previous week. And also a rewarded start for Yuni Sung Chang.
We played the first half second to most things and looking lethargic, Dunedin Technical as well weren't their normal self, so it was going to take a special opportunity to finish this game. We had a couple of chances as did Dunedin Technical. I asked the guys to play with energy and a drive to win most first balls, Technical wanted to try and expose us at the back with their pace and long ball game which our guys were upto.
The second half I asked for more and to be smart and make good decisions on the ball. Unfortunately we had a player sent off for violent misconduct, which I had no problem with, it was the missing off the yellow card which incensed the sending off. With the sending off the 10 players did well. But unfortunately for us the goal they scored was as Ash said a cross come shot who scored the goal, I know the boys were hurting from this result and that they do have higher standards than we put out onto the pitch. But the positive is we are still growing as a group and there are positives we just need to now take our learnings and transpose it to the game day scenarios..
We will get there.
Man of the match Luke Williams.

WOMEN'S PREMS
| Brandwell Moller: Women's Premier League
Played Green Island AFC at Ellis Park
WIN 7 - 0

The Roslyn Wakari Premier Women's team faced Green Island on a beautiful Dunedin day at Ellis. We were able to welcome back one of our GK Hayley and was needed at times. We came out flying, we were switched on from the get go. Our work rate off the ball and the use of both sides of field was key to us scoring 6 in the first half. Half time chat was positive and we aimed to maintain the standard for 2nd half. Second half seen GI step up, they created a few chances, we were able to keep a clean sheet though and net another to take the final score to 7-0. Goals, Amelia, Sammy and Renee with 5. Crystal played a good 90 today, Holly W showed great aggressiveness and the team as a whole should be happy with performance and shape. Z Energy Player of the Day going to Neve, the passion and work rate she has is massive. Next Friday night, Tech, Giddy Up.
POD - Neve

2ND'S
| Fluid Recruitment: Men's Division 1
Played Northern AFC at Brockville
LOSS 1 - 4

3RD'S
| Back In Motion: Men's Division 2
Played Northern AFC at The Turf
WIN 5 - 0

The Thirds unbeaten run during the second round continued this weekend with another strong performance beating Northern 3rds on the Turf 5-0. Northern were very one dimensional in their attack and failed to test us with anything but long shots in the first half. We quickly broke down their defence as they were unable to keep us out as we went ahead early through a well taken Ben Williams goal. We added another shortly after as a quick counter attack enabled Dom McPhee to slot home uncontested on the far post. Another goal close to the end of the half by Ben took us into halftime 3-0. Northern started the second half well but were unable to break us down. They were able to test our goal keeper Scott Glover, making his debut, who made several great saves to keep them out. A brilliant free kick by Alex Black was expertly brought down and controlled by Joe Staladi as he scored our fourth. We added a fifth late on through Shea Darwen giving us the 5-0 victory. Goals – Ben Williams 2, Dom McPhee, Joe Staladi, Shea Darwen.

POD - Scott Glover


1888's
| Aotea Electric Ltd: Men's Division 3
Requiring two more wins to take the Division 3 title, the 1888s made the trip across town to Tahuna Park to take on the Dunedin Tech 4ths who were coming off a good run of form. As the players arrived it was evident that there was significant gale blowing down the pitch which would provide a challenging first half if the toss did not go our way. Against all modern theories of statistical probability, we lost our 37th toss in a row and set-up to play into the wind.

Predictably, we struggled to get out of our half in the first 45 minutes and any passes longer than a few metres were easily cut out by Tech. The team defended well as a unit and limited Tech to a few chances, one of which was excellently saved by Andy in goals. Playing up top, Damo was ostracised by the rest of the team and found very little support on the few occasions that he found the ball at his feet. A 0-0 halftime score left us feeling positive going into the second half knowing we had the favourable weather conditions at our back.

We started the second half on the front foot and started to play the majority of the game down in Tech's half even though the wind seemed to recede. The breakthrough came after about 15 minutes when a 35-yard free kick from Matt sailed over the Tech keeper's head and into the back of the net. Not long after Sam weaved his way by a number of Tech defenders before placing a well-hit shot into the corner of the net. Towards the end of the game, Matt picked up his second of the game as the man-mountain in the tech goals parried his shot into the top locker. Cheers to Andy who filled in between the sticks at short notice.

Attention now moves to next week's rematch at Ellis against Northern, where a victory will see us claim the league title. After last year's disappointing finish to the season, the boys focussed on wrapping up the league with a couple of games to spare.

POD - Matt Hodgson

MUSTANGS
| Switchbuild: Men's Division 4
Played Al-Huda FC at Brockville
WIN 5 - 3

Another windy day up at Brockville providing us with an entertaining game. Talk about a game of two halves!

The game started off with us being 1-0 down within 2 minutes to give us a very big wake up call. Thankfully we took our chance 2 minutes later to equalise with a shot from Andy Lyndom. Unfortunately for us we struggled in the first half, we couldn't play the conditions and we got dragged out of position. We simply could not get the ball out of our half simply because it blew back at us.

At the half we were 3-1 down. I told the boys to relax they scored 3, we just go out and score more and that we did. With the wind on our backs it was our turn to dominate. Mustangs got a penalty for a handball which Andy converted, then 5 minutes later got his hattrick. The pressure didn't stop from us resulting in Andy getting a 4th and Nava slotting one in. Final whistle 5-3

POD - Patrick Adam

HOTSPURS
| Education Enterprises: Men's Division 4
Played Mosgiel AFC at Brockville
WIN 1 - 0

The Hotspurs took on top of the table Mosgiel at the high veldt of Brockville on Saturday, minus a few of our regulars. With only 12 players and yours truly as emergency cover on the bench things looked a bit dicey, especially since the Mosgiel men had been doing drills half an hour before we arrived.
We settled well into a possession game, nullifying their strength down the middle and mopping up any of their out wide moves. Two long range shots from us were nearly tapped in by our men following up but it took a well composed Asher Murphy lob over their keeper to put us 1 up by halftime with the wind at our backs.
The second half saw us hold onto the ball and be the more composed team and move to the top of the table after a game well reffed by Richie Roberts. Player of the day, nominated by the ref was our goalie Mitch Hohaia, second week in a row.

POD - Mitchell Hohaia


RESERVES
| David Browne Contracting Ltd: Women's Division 1
Played RWAFC Shetlands at Brockville
WIN 10 - 3

RWAFC RESERVES played the RWAFC Shetlands up at a very windy Curvature of the Earth (Brockville). 13 players this week and again big thanks to Mum Newlands for bringing daughter down from Oamaru to play.....appreciate it. We played the first half with a massive tail wind although we were a little slow out of the blocks we managed to turn at the half 8-2 up with goals to Kate 3, Newlands 3 and Paige J 2, 2nd half was a little tighter punching into the wind we added 2 more through Aimee and Sophie with a final score of 10-3. Player of the Day would go to our right fullback Morgan Trainor who also picked up the $25 Cableways voucher back at the clubrooms. Next week we enter the top 4 with a trip to Forrester Park to take on University.

POD - Morgan Trainor

FILLIES
| Hope & Sons: Women's Division 1
Played Mornington AFC at Mornington Park
WIN 1 - 4

SHETLANDS
| Southern Wide Real Estate: Women's Division 2
Played RWAFC Reserves at Brockville
LOSS 3 - 10

ORIGINALS
| Adams Plumbing & Electrical: Masters 35+
Played Northern AFC at Forrester Park
LOSS 4 - 1

We upset the Northern Relics at Forrester Park in our opening match of the season, so we knew the former champs would be out for revenge. Frustratingly the rematch was once again at the same venue - consecutive weeks of missing out on home matches.
Northern just about had the better of a tight first half, and led by a couple at the break including a penalty resulting from an unlucky handball. At halftime we knew that if we scored the next goal we were a big chance. And score we did, the hard-working Marcus scrapped his way through some vigorous tackling in the box to put the ball across for an ever preaesnt Nigel who calmly swept it past the keeper. But alas, an injury to Marcus and Northern scored a couple of late goals (including a worldie) to make the result look a little flattering after a good honest game of footy.

POD - Charlie

COLTS
| Downie Stewart Lawyers: Masters 45+
Played Green Island AFC Gold at Ellis Park
WIN 3 - 1

We started the game in 1st place against the GI Gold lads sitting in 3rd place, and we prevailed. Winning the match 3-1 was a huge reversal of our pervious encounter and it was down to finally putting out our strongest line-up for the season… so far J.
A pre-match row over the Reffing appointment sullied what was an otherwise enjoyable contest, and we must thank Hamish for taking on the job in the face of some very deplorable behaviour from the GI leadership members, thanks Hamish.
The return to football for two very highly regarded Roslyn men, Wal and Baz Still knitted into the attack and midfield perfectly. Goals from Wal, RJ and Dunc's, and the OG from Matt meant all goals were racked up by the Pack of Colts.

POD went to a very polished and influential contribution from Colin Thom


TROJANS
| Connor Consulting: Masters 45+
Played Grants Braes AFC at Ocean Grove
LOSS 4 - 0

A hamstrung Trojans team made the trek to Ocean Grove to take on the might of Grants Braes. Having 8 out injured/away/unavailable it was all hands to the pump with the bare 11 at kick off and the ploy of playing Pete Evans in goals failed as Chris Connor could'nt play out field.
Mr Wayne sloped in half way through first half, after Div 4 duties at Brockellis and Fast Tony fronted shortly afterwards after renovating his house, unaware of selection issues. 2 nil down at half time didn't get any better in the second half, even with Chris Connor taking the whistle and Pete Evans between the sticks as we lost 4 nil with an insiped display. Some stirling hunting down by Detective Neil couldn't halt the slide and the durable Graeme Lindsey at centre back snared the placades at the club speeches as POD as we limp towards the bye and team dinner next Saturday.

POD - Graeme Lindsey

ST. HILDAS 1st XI
| High School League Winners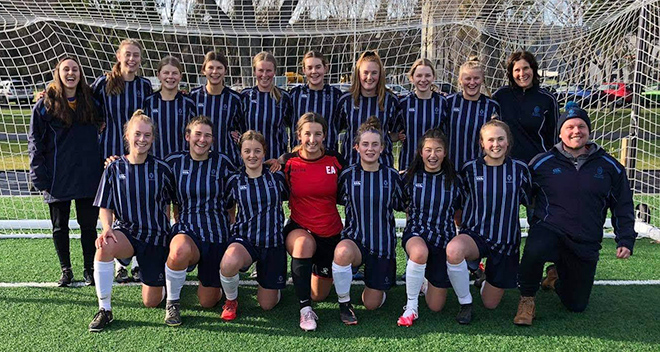 This year the St Hildas first XI went undefeated were able to win the local high school football league. Through the 3 top teams, St Hildas, Otago Girls and Columba there is a strong Roslyn Wakari feeling. Within our St Hildas team we have 7 of the 16 girls have played for Roslyn Wakari this season. The coaching staff is Roslyn Wakari as well, myself, Beth (Women's Premier player as asst coach) and Kate (Mother of a Roslyn/Hildas player as manager). The team would like to thank the club for letting us use Ellis Park to train at as well. An amazing season for all.
Giddy Up, Hamish

WHAT ELSE

FDO - HOLIDAY PROGRAMME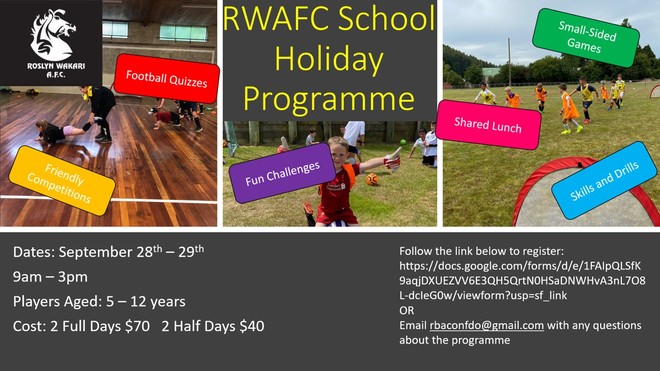 Term 3 Holiday Programme:
September 28-29

,

9am – 3pm
$70.00 for 2 full days or $40.00 for 2 half days
Players Aged: 5 – 12 years
REGISTER HERE
OR EMAIL
rbaconfdo@gmail.com

FDO - ROSLYN WAKARI ACADEMY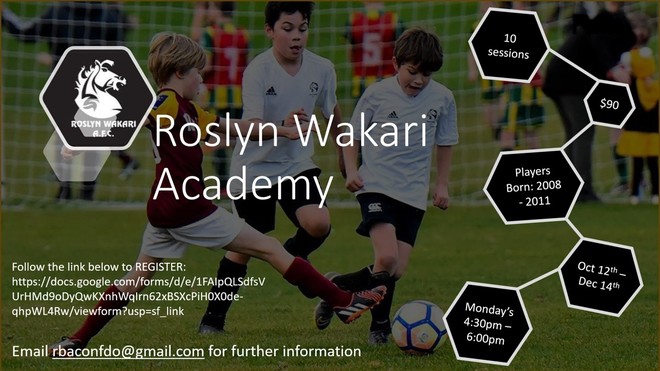 For players born 2008 - 2011
10 Sessions
Monday's 4.30pm - 6.00pm, October 12th - December 14th
$90.00
REGISTER HERE
OR Email
rbaconfdo@gmail.com

OFFICIAL RWAFC HISTORIAN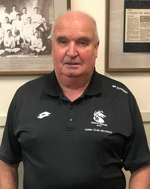 Norm McRobbie has recently been instilled at the club as our official club historian which is a very prestigious honour and well deserved.
Normy has a vast knowledge of all things Roslyn from yesteryear and recent times and always welcomes new info, statistics, photos, history, stories and scores so as to add to his dossier.
Norm is working on adding a history, statistics section to our club website so if you have anything to send to Norm please send it to nmcr57@hotmail.co.nz.
Thank you Normy you are a true Roslyn legend.

100 CLUB WINNERS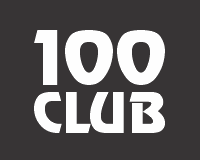 29 August 2020
Prize
Ticket Number
$100.00
14 - Dusty Quinn
$50.00
64 - Pierre Johns
$50.00
15 - Jordyn Walker
$25.00
70 - Stables Trust
$25.00
85 - Steve and Kim
$25.00
45 - Chris Aimes (Pat)
$25.00
94 - Keith Poole

RW STABLES TRUST GOLF TOURNAMENT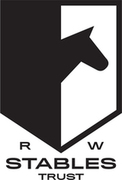 On Saturday Dusty officially launched the Stables Trust Golf Tournament. Already we could have up to 16 teams that have registered an interest. The registration form will be on line soon. Trust friend Rab Smith kindly gave us a mention on his website. This is going to be a great day for all. If you wish to help us with the organisation talk to any of the committee members.
The Trust plans to hand out grants to two junior and two senior players at prize giving later this year.
If you wish to contribute to the Trust go to our website:
HERE

SNONSOR HIGHLIGHT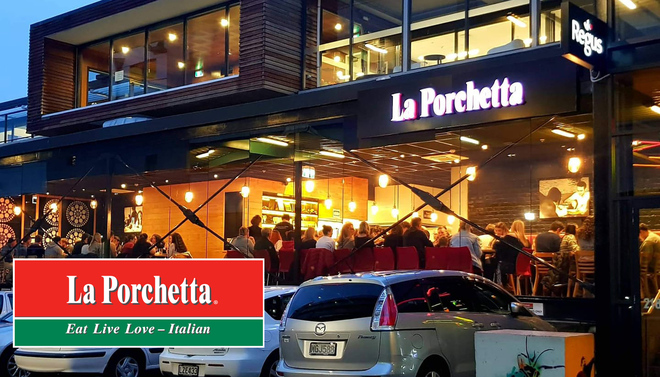 At La Porchetta we are delighted to be supporting the Roslyn Wakari AFC for the second year in a row by providing player awards for the junior teams and gift vouchers for the seniors. We love seeing the photos of the weekly junior winners and enjoy welcoming their smiling proud faces when they come to the restaurant to redeem their vouchers.
For your end of season team celebrations, we have some great options for group dining. For junior teams we can offer a pre-order selection of pizza, fries and wedges for as little as $10 per player. For adult teams these prices start from as low as $16 per player. We also offer fundraiser dinners which are ideal if you need to fundraiser for new gear, travel for out of town games, prizes or anything else that your teams might need. Fundraiser dinners raise $10 from every person that attends so they are a great way to raise funds while having a great night out. We are fully licenced, but also BYO.
For more information, contact us by calling on 974 8870, email us at
dunedin@laporchetta.co.nz
, message us on our
Facebook page
or pop in and see us at The Mall 218 at 218 George Street.