Another busy week for the club saw us having some teams train on the turf and full squads eager to play in all divisions.
It was indeed an honour to support our All Whites U17 trialists with the Affinity scholarships so as to support them in their ambitions in the sport on Saturday speeches.

Roof Repairs
The club has recently repaired our roof over the toilets, foyer and bar so as to protect our valuable clubrooms asset for the future.
Your subs, raffles, bar takings and sponsorship contributions make these ventures possible.
As well as our proposed new changing rooms project we are also investigating repairing our gym floor so as this lasts many years to come.

Wayne and Mark
Co-presidents

MEN'S PREMS
| Amalgamated Builders Limited: Southern Premier League
Played Otago University AFC at The Turf
LOSS 2 - 0

As a coach I have never really had the pleasure of an opposition Coach tell me that my players are thugs and shouldn't kick his players. That is what I had said to me by Darren Hart the University head coach, I was disappointed to hear that obviously and I protected the integrity of my players by saying that they have a hunger, a bite, a drive etc and that they are not thugs, they are desperate to win possession back quickly within the laws of the game. But then I remember back to the preseason chat that I had with the squad about teams not wanting to play us because we are more physical then them, we are not physical in the sense of hurting players just aggressive in wanting to win the ball back quickly when we lose the ball. As a team I'm hoping have those comments come back weekly about us! It means part of our plan is coming to fruition, wanting the players to want it more than the opposing team, to play and be hard to play against, as well as to have no easy ball played. The mantra of Train as you play..

Onto the game, the first half was a real great show of football, a real ding dong battle with no quarters shown or given from both sides. The first half ended with both teams having half chances but not putting them away from either poor finishing or great keeping. Our second half was about 15 minutes underway when our GK Zane Green got sent off for a stomp on a player, to make things harder I had to sub an outfield player, Curtis Day who had been preforming really well, to accommodate Tom Stevens coming on in goal for us. Tom's first play of the game was to face a penalty from the spot, that he promptly saved. We then had a couple of decisions go against us as we pushed to try and score. University scored 2 goals, how I'm unsure as I was probably discussing with the referee about some of his decisions. At the end of the day the Roslyn Wakari Premier mens team showed up today, this I'm thankful for... its been coming but I believe we did turn a corner today.

A lot of players were excellent for us, Tennessee showed a real want and drive, the backline of Jak, Josh, Luke, Michael were busy all day as were the midfield of Curtis, Shay, Nathan and Luke C, as were our attackers in James, and Tennessee. We also gave a Premier debut off the bench to Jaime le Compt who might not be the biggest player BUT he certainly makes up for it with his appetite and passion, his willingness to play is a lesson to all players. Our MOTM for me was Shay Thom who, playing in an unfamiliar role, was fantastic today. He won his tackles, stepped in when required to break up attacking play and set up some of our best opportunities to score.

Regards, Terry

POD - Shay Thom

WOMEN'S PREMS
| Brandwell Moller: Women's Premier League
Played Dunedin Technical AFC at Ellis Park
LOSS 2 - 3

The Roslyn Wakari Premier Women's team faced Tech at Ellis Park. First, thank you to all that came to watch, great club support. We knew we would be in for a hard fought battle and it was from the get go. A couple shaky moments early on, thankfully the girls kept their heads up. Sadly we would find ourselves a goal down at half time. We had created chances during the first half and took the physical battle to them. Both teams were keen to mix it. Second half saw a very strong start, a returning Sammy Murrell would find the back of the net. Tech would take the lead again a little later on, we would find our second goal with 10min to play via Juliette. Steve and I had discussed we had to go for the win, we went with a back 3 for the last 10 min, throwing the kitchen sink at the game. Both teams were going for it, sadly Tech would get a penalty with couple minutes left. They would score and take the final score to 3-2 in their favor. Really proud of the effort we put in today, working hard all around the field. Now we aim as a team to pick up the win next time, look to lift that performance as we do week to week. the backline was great today, midfield were put to the test and stepped up and the frontline worked all day. Z Energy players of the day went to Sam Grey and Juliette Lucas, two great young talents. Next Week Uni B, Giddy Up.

Z Energy POD - Sam Grey and Juliette Lucas

2ND'S
| Fluid Recruitment: Men's Division 1
Played Northern AFC at the Gardens
WIN 0 - 1

The season so far...
As it stands at the moment, the team has played 5 games and won 2, lost 3. Scored 11 conceded 10.

As a mix of experience and youth the squad members are in the throes of finding their feet with the new roles and responsibilities that have been asked of them by the club coaching staff. While Rob Oram and myself look after our group on a Saturday, through the week it is the duty of Terry and Andrew, Rob and myself and Rob Stewart with Terry (snr) to prepare the first 3 squads for matchday.

The last 2 weeks have seen a turn around in fortunes with a good win against a football playing Grants Braes side (7-0) and on Saturday a hard fought 1-0 win, against a well organised Northern side, in a game that was played on a less than ideal Gardens pitch. This was in contrast to the first 3 games where we played GI home and away, losing 2-0 in both games but playing substantially better at Sunnyvale (matchday 2) than we did on Matchday 1 at Ellis Park. Being punished in both games by silly errors. Matchday 3 saw a trip over the hill to play Mosgiel, last seasons champions. The game ended in a 6-3 loss but with Mosgiel being given 3 penalties overall we were pretty competitive. On behalf of both Rob and myself we invite everyone to come and watch.

At the moment I feel rejuvenated being involved with a programme that is focussed on Development. Judging by the players that are at the club, there is a lot of quality in both the Youth and the more experienced players, currently training with us. Its nice to be given the headache of "who do we leave out" rather than having to scratch a side together each week!

Yours in football
Steve Brook


3RD'S
| Back In Motion: Men's Division 2
Played Otago University AFC at Brockville
DRAW 1 - 1

It was a disappointing result for the thirds this weekend despite only drawing 1-1 with Otago Uni Cobras. A slow start and poor finishing cost us when in reality it should have been a comfortable win. We were 1-0 down thirty seconds after kick off. We then dominated the rest of the first half missing several good opportunities from in front before finally hitting one. A superb shot from just outside the box by Joey Staladi going in the top right corner bringing the scores level 1-1.

The second half was a different story, despite having the odd chance Uni dominated the play as we spent large periods of time in our own half defending. Credit to our defence for their strong play after the initial wobble. As a coach I have to put my hand up and accept responsibility for some of the changes I made not having the desired effect. On another day this could have cost us the game. This was a good learning opportunity for us as this was the first team we'd played all year who favoured playing possession football. We'll learn from this and grow as a squad.

POD - Fletcher Graham

1888's
| Aotea Electric Ltd: Men's Division 3
Played Northern AFC at Forrester Park
WIN 0 - 5

This week saw the 1888s travel to the heights of Forrester Park to play in gale force winds. A late night confirmation of an injury to our gk had me ringing around Friday. Andrew Lyndom, from the Mustangs, stepped up at late notice to help us, with Alex Black joining us as well James Barker traveling from Timaru we had a full squad and 6 subs which brings another sort of headache.

We started well and with Marks long throws causing them problems we eventually went ahead to a well worked goal with Damo cutting a ball across the box for Dom to lash in at the far post. 1 became 2 with a poachers goal from Damo after the ball bounced around the box. The third came just before half time with Midge popping up in the right place after the keeper dropped the ball from a corner, firing it into an empty net. This caused Northern to up the anti and get frustrated, with some dubious tackles more suited to a rugby pitch and a lot of complaining before the half ended at 3 - 0. Cue their ref who showed up to officiate in sandals and proceeded to ask for a whistle multiple times and was told firmly no due to the ongoing covid 19 pandemic. None of the other Northern teams in the area could provide a whistle either and we went into a half with a ref who didn't really know what he was doing and with no whistle.

The second half carried on as the first had with us cruising to the win. Some dubious calls were given against us, of the small number he called, but he did give us a stonewall penalty for Damo to finish. Damo then chipped the keeper to round off a 5 - 0 win in a pretty weird game. Pod went to Alex black who was composed at the back even with the aggressive Northern response. Special mention goes to Andy Lyndom who had a good game in goals and kept a clean sheet with some fine saves

Phil

POD - Alex Black

MUSTANGS
| Switchbuild: Men's Division 4
Played Mornington AFC at Brockville
WIN 6 - 0

It was a lovely day up in Brockville, sun shining and the spirits were high. The boys had a great warm up firing them up for the game. We started with fantastic football with Blaino rolling a nicely placed goal within 4 minutes. Mustangs off to a flyer, they never stopped! Soon after Andy Lyndom got a goal and later on securing a brace. He could of had 3/4/5 goals but to their keepers credit he pulled off some great saves. Bailey got a nice breakaway goal and placed a nice 1v1 on the keeper into the corner. Nava placed a nice ball into the net from outside the box and a debut goal for our cb Logan with a header off a corner to make it 6-0.

We kept it positive and fun going into the game and this reflected in our performance. We must maintain this energy into the next game and this will be a good turning point for us! Great football all round and an enjoyable game well done lads!

POD - Andrew Lyndom

HOTSPURS
| Education Enterprises: Men's Division 4
Played Grants Braes AFC at Brockville
DRAW 3 - 3

The Hotspurs travelled to Brockville for a clash against Grants Braes. It was a game of two halves with us dominating the first half and them the second. An inspired position change saw man of the match Asher Murphy score one goal and put on an assist for the second in the first half. We scored first from a corner to Max Dallow, then Asher brilliantly chipped an approaching keeper as he ran down the right wing. Asher then turned provider for captain Roberto O'Shannessey to slot the third and it all looked Oh so easy.

The second half saw a change in momentum and two sloppy defensive errors let Grants Braes get a sniff. A clumsy tackle out on the left wing saw a GB free kick sneak into the top left corner to set up a frantic last ten minutes and a 3 - 3 result. This was a good leveller for this unbeaten team and taught them valuable lessons about composure and maintaining a lead.

POD - Asher Murphy

RESERVES
| David Browne Contracting Ltd: Women's Division 1
Played Northern AFC at The Oval
WIN 11 - 1

RWAFC RESERVES played Northern on a Sun and Water drenched Oval. We lost Suz early in the morning to illness (hope you're on the mend). Big thanks again to Amelia and Paige making the trip South to play. Winning the toss Isy decided to play into the wind and sun, from the outset we piled on the pressure and the front 3 of Elly, Paige and Amelia started to cut them apart, Soph, Isy and Zoe controlled the play and tempo in the middle of the park, the back 4 of Crystal, PVG, Grace and EJ swept up everything and played the ball back though Jade on numerous occasions which just opened up the field for attacking footy. We had nothing but impact coming off the bench in Kate and Aimee to only add to our attacking powers. Unfortunatley 20mins in we lost Isy for the game (hopefully it's not to serious). Halftime 5-0, Fulltime 11-1. Goalscorers EJ 3, Amelia 2, Paige 2, Aimee 2, Kate 1 & Isy 1 (and Elly Tombs... for a total of 12?!...). Goal of the game...........Ronaldo Parry's free kick from outside the box over the wall and past the keeper!!!!!
POD Paige van Gorp.....aka PVG, Brian or Podge special mention to Soph who threw herself into everything and played some lovely through balls to unleash the front 3......next week Dunedin Tech Maroon!!

POD - Paige van Gorp (...PVG, Brian or Podge)

SHETLANDS
| Southern Wide Real Estate: Women's Division 2
Played Green Island AFC at Logan Park
LOSS 2 - 5

It has been a while since the team have experienced a loss, not since the first game last season!. That said it was a great game, although the Shetlands were competitive, we were beaten by a better team on the day. Logan park had contrasting goal boxes, one was a real swamp, the other was firm and green. We defended the swamp first half, GI attacked relentlessly for the first 10 minutes, and we unfortunately gave their strikers ball and space on the edge of the goal box where they took their chance and slotted 2 quick long-range goals to go up 2 nil. We fought back with a very assertive strike from Gabby to open her tally for the season. We conceded another 2 goals in much the same fashion, with our defence working hard against some skilful opposition, we shut down more opportunities than we let through but it was a difficult ask into the wind defending a pretty wet half, but the ladies did awesome. Brie managed a goal to equal her high standards shortly before the half. We turned at 4-2, not out of the game by any means. The second half was a better performance, we relaxed and started to enjoy the game which showed in the way we played. GI brought a very physical game which rattled the team a little although we held our own giving as good as we got, this style of game takes away from the football skill which is a shame as we probably perform better in a clean rubbish free environment. We tried very hard creating several opportunities but couldn't net any unfortunately. GI scored one more goal off the bar in the second half (thanks to some good honest sportsmanship from Kelly our substitute keeper) for a 5-2 full time score. There was lots to be proud of with as many positives to come out of the game as negatives, we need to learn from this and move our focus to next week now.

POD - Belinda Hunsche

FILLLIES
| Hope & Sons: Women's Division 1
Played Otago University AFC at Ellis Park
LOSS 0 - 6

A very light on numbers squad of 12 Fillies played Uni at home on Ellis # 3 and the task ahead looked very difficult with our young girls facing Uni students and it showed in the first half. We gave them too much room and too much respect and were down 4-0 at the half, but not all bad as a couple of their goals were opportunistic from our simple mistakes. The half time talk was all about not giving them so much room and the girls responded well to make the 2nd half a very tight game. Our organisation looked better and we had a good amount of ball, we conceded another 2 to lose 6-0, their last goal coming at the full time whistle making a very good 45 minute effort from our young ladies. POD Phillipa Maffey for answering the call up 2 weeks in a row.

POD - Phillipa Maffey

ORIGINALS
| Adams Plumbing & Electrical: Masters 35+
Played Highgate Hobbits at Brockville
DRAW 1 - 1

The Originals hosted the Highgate Hobbits at Brockville. We played magnificent football throughout the first half with a couple of new faces starring. We stroked it around the park and created chance after chance, yet didn't make things difficult enough for the Hobbits keeper who was in good form.
The pattern continued after the break until we were punished for a lapse in concentration on the hour mark - they pumped a long ball over our defence and their striker finished superbly from a sharp angle. Not long after though, we equalised after a handball resulted in a penalty, Fozz clinically slotting that before succumbing to injury soon after. We pushed hard but couldn't quite find a winner, so had to be content with a 1-1 draw despite our dominance. The game was played in excellent spirits which was helped by Smarty who was once again brilliant with the whistle. Debutant Robb was a beast so Morgan got POD purely for his recruitment efforts.

POD - Morgan Jarvis

COLTS
| Downie Stewart Lawyers: Masters 45+
Played Caversham AFC at Ellis Park
LOSS 1 - 6

Holy smoke Batman, did anyone see the bus that hit the Pack of Colts on Saturday? It's been a fair few pints since we've lost a game of footie, and it's been 30 years since I've been handed a hiding like the one Caversham gave us. Full credit to the South Dunedin lads, they were in excellent form and fully earned the 6-1 win. The silver linings are… we played our worst game of footie in years, so that's out the road, and we are no longer Favourites to win our third league title on the trot… but we will J

The only other bugger was the deteriorating condition of our beloved No4. Pitch, it's turned into a palace of bobbles and divots, not quite the home of football… to say the least. Our goal scorer was RJ and our Man of the Match award is given to Andy Duncan who was the best player on the field, for both teams.


POD - Andy Duncan

TROJANS
| Connor Consulting: Masters 45+
Played Mosgiel AFC Lions at Memorial Park
LOSS 4 - 2

The Trojans made the trek to Memorial Park to play Mosgiel. With a cast of 19 taking the stage Mike Shotter had a juggling act on his hands to accommodate the needs of many a star of yesteryear or the legends in their own lunchtime.

We absolutely dominated the first half with our best half of the season but only had a 1 nil advantage to show for it thanks to an unselfish pass back from Mike Wormald for Dave Hunter to blast into the top of the net. The second half just did not go well with sloppy passing and the bounce of the ball going against us and saw us go 2 1 down before Joseph Mundava slotted a nice penalty to tie things up. From there multiple substitutions saw us lose our shape and a 12 man Mosgiel settled better and took a 4 2 victory.

POD - Graeme Lindsay

YOUTH PREMS
| Complete Reinforcing: Youth 16-18 Div 1
Played Green Island AFC at Sunnyvale
WIN 0 - 10

The Youth Team travelled to a freezing Sunnyvale on Saturday to play Green Island Youth Prems. With Jack, Issac, and Corey unavailable the rolling subs were much easier to manage. It took us a while to get going but once we did we played some good football again and scored some good goals. The team is improving each time we play and it was good to see some players playing in much different positions. We played out from the back when it was on, moved the ball quickly, and created lots of chances. 0-4 at HT. Final score 0-10.

POD - Charlie Le Comte

WHAT ELSE

FDO UPDATE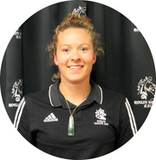 Kia Ora Roslyn Whanau, just an update on FDO things...
The season is off to a hiss and a roar with some great results and some awesome football being played.
Our girls only holiday programme in association with Football South was an absolute success; all the girls had a fabulous time and played a whole lot of football over three massive days. Big thank you to our senior players who helped out with coaching: Amelie East Giles, Emily Joyce, and Beth Fitchett, you guys were amazing and your help was greatly appreciated.
Over the holidays we also had small group sessions on offer for any players who wanted an extra kick around and to work on some skills. We had a few young players interested and each session was very enjoyable. If this is something you're interested in for the future please contact me to organise a time, 1-on-1 and small groups skills sessions are always on offer - rbaconfdo@gmail.com, 027 382 1817.
For any coaches who wish to get an external view on their sessions; maybe to help you keep your sessions upbeat and fresh, or to even see what you could improve on in your approach, please contact me and we can organise a good time.
Feel free to contact me via email at rbaconfdo@gmail.com on give me a text on 027 382 1817 if you have any questions or need a hand with anything Football related.
Giddy Up,
Renee Bacon - Roslyn FDO

FUTURE ALL WHITES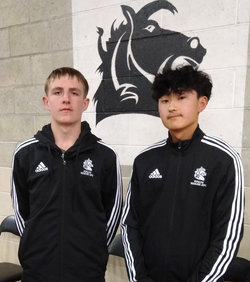 We would like to acknowledge Roslyn Youth players Corey Reid and Hwi Seong Chang who have been identified and selected for NZFs new Regional Training Centre Programme starting in August.
The two year programme is for players who are identified as showing potential to become future All Whites. The Regional Centres will be run by National team coaching staff and will be the primary environment from which the U17s National camps and squads will be selected.
Both players are hard working lads who take thier football seriously. The club wishes you all the best and good luck!
A special thanks to Affinity Mortgage Advisors who funded them for the Under 17 trail camps.

RW STABLES TRUST
The Stables Trust re-launched itself at the club on Saturday night. The lockdown stopped the plans for a black-tie dinner; however, the big news is that a we have arranged a fundraising golf tournament on November 13
th
, 2020. Start talking to your mates and getting your teams together. Further details to come.
TVG was our first Platinum Contributor to the Trust. On Saturday Dusty Quinn presented Tony with his exclusive scarf. The scarf bears the Club and Trust badges and is quickly becoming a well sought-after fashion accessory. Become a platinum member to receive a complementary scarf! Or for Trust members, you can purchase a scarf for $50.00. Receipts will be forwarded to contributors over the next few weeks.
All current trust members have received their Trust badges thanks to the skilful folk at Brandwell Moller. Visit our website and subscribe to find out more - www.rwstablestrust.co.nz/contact
The objectives of the Trust are:
development of players;
development of coaches, administrators and managers;
scholarships for players;
assist in funding improvements to club facilities;
assist in the funding of playing gear and equipment;
to provide funding to players whose families are unable to financially commit.

UPCOMING EVENTS
31 JUL: SPONSORS FUNCTION - Friday 7:30pm
7 AUG: RWAFC LEGENDS EVENING - Friday 7:30pm - Robbie Oram
22 AUG: INTERNATIONAL FESTIVAL - Saturday 7:30pm
11 SEP: QUIZ NIGHT - Friday 7:30pm
27 SEP: 100 CLUB DRAW - Sunday 2:00pm
10 OCT: PRIZEGIVING - Saturday 7:00pm
13 NOV: RW STABLES TRUST GOLF TOURNAMENT