It was great to see most results go our way on Saturday with all three top men's teams win with many of our ladies teams likewise. Thanks to the other teams who saved a presidents shout.
As always there was a great turnout at the club afterwards as we all settle back into life as normal as it can get.

Wayne and Mark
Co-presidents

MEN'S PREMS
| Amalgamated Builders Limited: Southern Premier League
Played Northern AFC at Ellis Park
WIN 5 - 2

This game was of significant importance for us as a group, three consecutive losses can deplete any team, these men who are turning up regularly challenging for playing positions are starting to learn and develop. This game against Northern was massive for three points and also the Stumpy Memorial.
We changed our personnel again and opted for a change of formation, which in the early parts of the game came to fruition in the eighth minute when we scored. We then got a wee bit relaxed and gave up a very soft goal to Northern, who, to their credit, did not stop trying all day.
The boys then knuckled down to score 3 more goals which gave us a 4-1 half time scoreline. The game finished 5-2 to us, with Luke Clissold getting 2 goals, Tennesse Kinghorn, Michael Sannum and Harley Rodeka with 1 a piece.
With a positive result under our belts, we now roll our sleeves up for this week's opponents Varsity at the Turf. I would like to congratulate Northern on their performance and give praise to Arran Wilkinson as well...he has a mammoth task ahead of him but I am sure he will do the right things for the team and the club.
To the Roslyn boys take the three points another lesson learnt and another positive day.

POD - Luke Clissold.
WOMEN'S PREMS
| Brandwell Moller: Women's Premier League
Played Green Island AFC at Sunnyvale
WIN 3 - 8

The Roslyn Wakari Premier Women's Team faced Green Island out at Sunnyvale. Started the game off well enough, Bacons cross-shot found the back of the net. Kate would get us a second, even though she can't remember it. Then we didn't adjust well to Green Island's forward play and the score went to 2 - 2. Thankfully this fired the girls up and by half time we lead 5-2. Neve was sporting what seems a broken finger but battled on. The second half saw massive efforts by the ladies. GI found the back of the net only for us to find it 3 more times. Great work rate by Jordyn during this game, gave it everything for 90min as did the whole backline. Renee lead extremely well. Midfield did what they do every week, raising the bar once again. Final score 8-3. A goal each for Emma, Kate and OG, a brace for Holly J and a hat trick to Renee. Z Energy Player of the Day going to Amelie for her endless work in the middle. Next week Tech, Giddy Up!

Z Energy POD - Amelie
2ND'S
| Fluid Recruitment: Men's Division 1
Played Grants Braes AFC at Ellis Park
WIN 7 - 0
3RD'S
| Back In Motion: Men's Division 2
Played Northern AFC at Forrester Park
WIN 3 - 4

The thirds were on the right side of the 4-3 result this weekend beating the Northern 3rds at Forrester Park. It was a game for spectators with the score going back and forth throughout the game. We went behind after Northern opened the scoring after twenty minutes. Their goal hit us on the counter-attack after we dominated most of the play. Ten minutes later we were awarded a dubious penalty by their ref after Zac Baird was conveniently brought down in the box. The resulting spot-kick was coolly converted by Dom McPhee. This was the final score of the half as we went into halftime 1-1.
The second half began with more dominant play by us as we opened the scoring after about ten minutes via Joey Staladi. Play then ebbed and flowed before two quick goals by Northern both over the top balls on the counter, left our defence struggling to keep up and our goalkeeper isolated, put us behind 3-2 with about twenty minutes to play. We again drew level after Chi Campbell was able to finish from an uncleared corner. We then scored again from a goalmouth scramble with Saeed Omidwar putting the ball in the back of the net. Northern had a chance to equalise late in the game but Dan Baker with a world-class save kept the score 4-3 in our favour enabling us to grab the away win.

POD - Jack McFarlane
1888's
| Aotea Electric Ltd: Men's Division 3
Played Dunedin Technical AFC at Ellis Park
WIN 9 - 0

After last weeks fiasco this week we actually had an opposition and with a depleted squad, we were lucky to be able to draft in a couple of new guys into the squad who made a big impact. The first goal was a goal-line scramble just turned in by Jez, this was followed by an absolute cracker by Dom and was a sign of things to come. Josh then made it 3 and lippy rounded the half off with a good finish. We were 4 up and cruising to be honest. I said to the boys at half time Tech aren't out of this and they had been playing well and we needed to keep the pressure on. Within minutes of the start, Damo slotted one and the game was out of sight. The goals kept on coming with Jez getting another, Matt getting 2 and Sammy rounding it off. It should have been more with 1 disallowed goal for "offside" and the other was apparently out. We didn't have it all our own way with the ball being cleared off the line with some last-ditch defence at times but our desire to win came through and gave Brad his first clean sheet, well done boys. POD was Dom Madden with a commanding performance in the centre of the park.

POD - Dom Madden
MUSTANGS
| Switchbuild: Men's Division 4
Played Al-Huda FC at Logan Park
DRAW 3 - 3

Down at Logan park to play Al-Huda, both team desperate to get a win. Mustangs started off strong, we got a goal from Liam, then later on getting a penalty which Pat converted! We were all over them and could/should have been 6/7 nil up but a few decisions didn't go our way. Half time 2-0 up, although that half did last 58 minutes which was interesting. We moved on from that but didn't really get going letting a goal slip past us. We had a wake-up call and we grafted on to get a goal from the corner which Pat scored for him to wrap up a brace. 15 minutes to go and I decided I'd have a run out to get my 50th Roslyn cap..... yes it, unfortunately, finished 3-3. Says it all! That's the way it goes still a much-needed point and we move into next week focusing on holding out and get a win.

POD - Blaine Clancy
HOTSPURS
| Education Enterprises: Men's Division 4
Played Mosgiel AFC at Memorial Park
WIN 1 - 3

The unbeaten Hotspurs took part in a top of the table clash and kept up their unbeaten start to the season with a gritty 3 -1 victory over the Mosgiel Brogues out on the plains on a nice sunny afternoon. It was a good hard game with 70% of the free kicks going our way and our composure was better than the opposition, which was a credit to the team. Our first goal came from an Anthony Meldrum Harris free-kick out on the far right, outside the box which floated over the keeper into the far corner for a 1 nil lead which we kept until half time.
Midway through the second half, a goal-line scramble akin to a pinball game saw Mosgiel equalise, the ref giving this from his vantage point on halfway, that VAR may or may not have given and caused the Hotspurs to calmly channel their frustrations into playing settled footy. From there, after a belated body check, saw us win a free kick on top of the box Anthony hit another stunner past an unprepared Mosgiel to give us the lead with ten to go. From there a fast break down the right saw Roberto O'Shannessey slot the last goal past the Mosgiel custodian for a well-deserved result.

POD - Anthony Meldrum Harris

RESERVES
| David Browne Contracting Ltd: Women's Division 1
Played Mornington AFC at Brockville
WIN 1 - 11

The RWAFC RESERVES played the late game this week at a very wet, slow and boggy Mornington Park against the Mornington Dragons. Being very light on numbers we started with the bare 11, a big thanks to EJ who played for the Fillies in the early game and arrived just after kickoff to give us 12 for the match. Also a special mention to Paige and Amelia for making the trip down to play....thank you.

We started slowly against a very physical side that was pushing us around a bit and after missing several attempts on goal we found ourselves 1-0 down and behind for the first time this season. From there we started to gain a little momentum and shots began to hit the target, we turned 5-1 at halftime and added 6 in the 2nd for a fulltime score of 11-1. You learn something new every game and today we discovered Lexi's throws are as good as corners when on attack!! Goalscorers were Paige Julian 4, Amelia Newlands 4 and Alexis Townsend 3.
POD Amelia Newlands who worked hard all game......Next week Northern.

POD - Amelia Newlands​
SHETLANDS
| Southern Wide Real Estate: Women's Division 2
Played Dunedin Technical AFC at De Carle Park
WIN 2 - 8

We were a bit light on numbers heading into the game with lots away and some late withdrawals but we had a solid 13 come game day. The ladies were a bit nervous for the game coming up against the first Division 1 team in the new combined competition. It was a shaky start with a flat warm-up and a panicked first 20 minutes. A very young and athletic looking Tech went up 1-0 early giving them confidence. However, after a few deep breaths and some self-belief, the girls regained their structure and got down to business. Kush was controlling things in the middle of the field supported well by Jenna playing out of position, putting through some stunning passes for Brie and Kim upfront who outpaced the young Tech girls for the chase and started racking up the goals. The team headed into the half-time break 5-2 up following a great supportive team performance. We won the second half 3-0 to take the game 8-2, it's fair to say Tech was unlucky not to pick up at least one goal in the second half as they had several opportunities, they played well and showed they are likely to get better as the season progresses. Every member of the team played really well contributing to the win, special mention to Anna who came back early from maternity break to play like she had never left, Keri for playing with some real confidence, and to Ginni our GK for putting her body on the line. Goal scorers were Brie and Kim with 4 each.

POD - Kim Fraser
FILLLIES
| Hope & Sons: Women's Division 1
Played Dunedin Technical AFC at Culling Park
LOSS 8 - 0

The Fillies played Tech on a sun-drenched Culling Park but the pitch surface didn't match the day unfortunately. This made it a tough run for the girls with only 12 players and most of them playing in unfamiliar positions, while Tech had the luxury of rolling 3-4 subs at a time. 3-0 down at the half and going down 8-0 at the full-time whistle. Still, the girls managed to play well and it wasn't all one-way traffic, in fact, the scoreline was a bit flattering to be fair.

POD - Tait Duncan
ORIGINALS
| Adams Plumbing & Electrical: Masters 35+
Played Harbourside AFC at Bayfield
LOSS 1 - 0

For the third week in a row, only one goal separated the Originals from their opponents at fulltime; unfortunately for the third time in a row, that meant a narrow loss for us. We faced Harbourside at Bayfield in good conditions, they're a handy side but we competed admirably, crowding them out in the middle of the park. We started to get a little complacent though and a defensive error was pounced upon right on the stroke of halftime. We had some chances to equalise (including Chopper going close with what would have undoubtedly won the FIFA Puskás Award) but it just wasn't our day. A big thanks to Joseph from the Trojans who answered the call for numbers, Sammy was once again in great form when called upon in goals, Nic was impressive on debut, Maff put in a good shift, and somehow Fozz picked up POD for the third week in a row.

POD - Fozz
COLTS
| Downie Stewart Lawyers: Masters 45+
Played Dunedin Technical AFC Lions at Culling Park
WIN 2 - 4

A relieved Pack of Colts got through another very challenging match against the Dun Tech Lions 4-2 up. The park surface over at Culling was a real tricky sticky wicket, acknowledgement to both teams for persisting with their passing games and in general, a good game of Football was had. We initially chased the game after the Tech boys successfully broke our offside trap on a few occasions, nevertheless, the Colts worked hard, especially in the midfield and upfront, pulling the game back in our favour. Another exemplary day on the whistle by Richard Roberts - as always it's a pleasure to have a ref of Richards quality monitoring us guileful old boys.

Goalscorers… A class penalty finish by Man of the Match RJ, (he deemed it was so good he left his shoes off after the game so we could all kiss his feet). Wing speedsters Sid and Billy P zipped in with one each and Midfield marvel Matt supplied the other. Commendations to Dunc's and Robo Ram who both had great games. A big thanks to Con for the side-line leadership while he recoups.

POD - RJ
TROJANS
| Connor Consulting: Masters 45+
BYE

WHAT ELSE

2020 SUBS DUE!
Subs are due for all players,
these funds are essential to run the club, pay our costs and meet our official obligations.
A reminder of the various subs are below:
$230 Senior men and women
$205 Tertiary students
$155 Men's/Women's Prems
$100 Youth
$40 Casual player
$40 Social member
If you are having any difficulty paying your subs or wish to set up a payment plan then let us know, we are here to help.
WELCOME TO NEW SPONSORS
RWAFC are pleased to announce the following new sponsors to the club:
Aotea Electric Ltd who is sponsoring the 1888's
David Browne Contracting Ltd who is a Silver sponsor and a sponsor of the Women's Reserves
Complete Reinforcing Ltd who is sponsoring the Youth Prems team
We thank these valued new sponsors and ask you to support them.
100 CLUB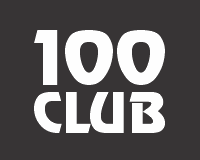 The club is looking to push on with the 100 Club this year. 100 x $100 tickets for a chance to
WIN THOUSANDS
.
The tickets need to be sold by the
end of July
with the first weekly draw on 1 August 2020 and the final draw Sunday 27 September 2020.
All enquiries to Merce - 027 281 5120.