This week we had teams travel far and wide to the regions for footy with both teams bringing back the 3 points.

It was great to see a good crowd at Friday's legends evening starring our one and only Robbie Oram and we look forward to next Saturday's international festival at the club where tickets are selling fast from the club and we don't want you to miss out.

Wayne and Mark
Co-presidents

MEN'S PREMS
| Amalgamated Builders Limited: Southern Premier League
BYE
WOMEN'S PREMS
| Brandwell Moller: Women's Premier League
Played Queenstown AFC in Queenstown
WIN 2 - 3

Roslyn Wakari Premier Women's team made the big trip to Queenstown to take them on for the second time this season. Numbers through our teams were bit tight this week, Qtown are always are tough game as well. We knew we had the team to win the game though. We started strong, Juliette would score a screamer, then she decided to score another screamer. Renee would place a penalty before half to give us 3 0 lead into half. Half time chat based around keeping ball on deck and matching up physically. Another strong half was had by us, Amelia would have a left foot screamer followed by Renee giving us a 5 - 1 win. Overall was a great performance from the team as we were worked hard, couple stand outs were Morgan in goal was dynamite, Jordyns hard work was endless and the team worked so hard for each other. Z Energy Player of the Day went to Holly Johnstone in the middle of the park, cool calm head. Next week Uni A at Ellis, Giddy Up!!

POD - Holly Johnstone
2ND'S
| Fluid Recruitment: Men's Division 1
Played Otago University AFC at Ellis Park
LOSS 1 - 2
3RD'S
| Back In Motion: Men's Division 2
Played University AFC at Brockville
LOSS 3 - 5

A disappointing result for the Thirds this weekend. After being 3-0 up after 55mins we looked to be on target for our third win in a row. That is until disaster struck. Uni came back with a vengeance scoring 5 goals in thirty minutes and taking the result. We opened the scoring in the first half after twenty minutes and quickly added another shortly after going into halftime 2-0 ahead. We talked about keeping our shape, nullifying Uni's obvious tactic which was to shift it left and right until they had a winger high and wide when they'd then hit it over the top to them, and finally not giving away silly fouls. We were still playing well in the second half going 3-0 up after a penalty when a Uni player handled in the box. That's when our fortunes changed. We continually have away silly fouls before conceding a number of corners that Uni, utilising the swirling Brockville wind, were able to capitalise on after we stop contesting balls in the air. We'll learn a lesson from this game and hopefully put things right midweek when we play bottom of the table Balclutha at the turf on Wednesday night.

A highlight from the game was a well taken hat trick by Ben Williams. Man of the match for his tireless effort in the middle of the park was Matt Fallows.

POD - Matt Fallows
1888's
| Aotea Electric Ltd: Men's Division 3
Played Green Island AFC at Sunnyvale
WIN 1 - 7

Heading into round two of the season's fixtures, the 1888s made the journey out to Sunnyvale for the return game against the Sharks. With a number of players unavailable or injured, we welcomed Sam who joined old-Sam in the centre of the park. Also, an appreciative nod to Andy who filled in between the sticks for the injured Brad.

Playing into a decent gale in the first half, we struggled to find our rhythm and we deserved to go a goal down after 20 minutes from a well-taken long-range strike by a young Sharks midfielder. This injected a bit of urgency into the team, which unfortunately just resulted in the loss of whatever composure we had left, and a bit frustration started to surface internally within the ranks. We eventually pulled even before the break, with some hard-yards from Damo down the right flank finding the not-insignificant beak of Baker at the far post.

A bit of self-reflection and stern words at half-time saw a revitalized team take the field in the second half. Goals to Damo (2), young Chiz, Matt, Dom, and someone else of no importance, sealed the 3 points in a game where we never really got going until Royce came on at right-back and somehow changed the game. Goal of the match went to Dom, who fired in a cracking volley from a scoop over the top of the Shark defensive line from New-Sam. The winning theme continued back in the clubhouse with Barker picking up his 500th meat raffle win just in time for Bowel Cancer Awareness Month.

Onwards and upwards and the focus now turns to Northern up at Fortress Forrester next week in what could be a season-defining fixture. Pod went to Ian Sawyer for commanding performance at cb

POD - Ian Sawyer
MUSTANGS
| Switchbuild: Men's Division 4
Played Green Island AFC at Brockville
WIN 5 - 4

Up at a blustery day at Brockville we had the honour of playing a strong GI Tippers team. Currently 2nd place. Mustangs had a good warm up which reflected onto the first 10 minutes of the game. Andy and Liam both getting a goal by 7 minutes of play. Not a bad start! GI got themselves back in it making it 2-1 bringing us back down to earth. Eventually we went 3-1 up, but they got one back 3-2, we then got a 4th but the 4th was ruled out because the Ref "thought" it went through the side net. Shame as it would of had Liam on a hattrick but don't worry, 5 minutes later he got it! He even made sure it went in as he took one for the team and slide through some dog poop! Typical brockville.

4-2 halftime we went back out but let slip to 4-4 due to set pieces but we kept digging and were awarded a set piece ourselves which led to a moment of magic. A high flying Liam with a spectacular bicycle kick to win us the game at 5-4. A well fought game and a well deserved 3 points. May long this continue. 2 hattricks in a row and 2 bicycle kick in 2 consecutive games. Rumours has it the coach is a happy man. Well done mustangs

POD- Liam Hardie
HOTSPURS
| Education Enterprises: Men's Division 4
Played Balclutha AFC in Balclutha
WIN 0 - 5

Mr Wayne took his newly adopted Hotspurs on the road to Balclutha for some art and culture south of the border. An excited crew were jovial in soaking up the sights of Waihola and Milton enroute to the bridged town and stories from management unfolded of the virtues of local women and pool cues, sometimes in the same sentence for these nieve young men. We took the blustery field with a squad of 13 willing Hotspurs and your co-prez as emergency cover on a paddock recently removed of sheep and other local love interests and ankle high grass in the goalbox.

We were slow out of the blocks as the travel fatigue set in and were only one nil up at the break after being guilty of trying to walk the ball into the goal and making the mistake of trying to go through the more sturdier Balclutha men. A motivational team talk at half time and myself reffing saw a more open game in the second half and the young lads fitness and enthusiasm shone through for a 5 nil win and us back to second place on the ladder. Goals to Max Dallow 2, George Miller, Ollie Benson and Roberto O'Shannessey closed out the game and Mr Wayne's 5 minute cameo was fruitless.
Our boat racing skills were atrocious against the well oiled local machine and POD Ollie Benson could only glug his stubbie like a babies bottle as the lads awaited the after match fare with glee.

The trip home saw a nervous bunch return to the scene of the crime of the pool cue incident and a quick jug was consumed at this venue. A compulsory club tradition of POD doing a streak over the Balclutha bridge saw the volume in the bus explode and luckily the gates were locked at the Waihola rest area as the captains tradition of a swim in the lake was put off for another day for Roberto. The lads conducted themselves well at the various night spots of Blaclutha, Milton and Waihola and were under strict instructions not to get too close to the local femme fatales who would have been excited to see some fresh blood. See you all at the derby rematch this Saturday in our quest for a push at the title.

POD - Ollie Benson

RESERVES
| David Browne Contracting Ltd: Women's Division 1
Played Dunedin Technical AFC at Culling Park
LOSS 2 - 1

RWAFC RESERVES took on the Tech 2nds on a wind swept Culling Park. Short on numbers we would turn to our Youth Policy and Phil Maffey would answer an SOS call at 10am to take the bench, we would also pick up ex Uni 2nds player Jada Mataroa who due to prior commitments could only play the first 45mins but at that point we would take anyone and prevented Tony from shaving his legs and being entered as 'Toni' on the team card so we needed to start her. Newlands and Sophie would jet in from the Tropics with their new tanned look.........or was it something to do with the St Hilda's formal the previous night? With a strong wind at our backs and a few new players it took us a while to get going and we would eventually take the lead when Paige Julian would nod one home at about the 35min mark. A 1-0 lead at the break and having to play into a strong southerly wind in the 2nd was going to be tough, a TVG rejig to the formation to try and close them out was the plan, as Tech pretty much scored from kickoff it was going to be a big ask but the girls dug in, they would nod in a corner mid way through to take a 2-1 lead, we didn't go without our chances in a great game of end to end football and Paige was unlucky not to equalise off a cracking Newlands corner just nodding it wide with 10 to go. Final score 2-1 down but a great game that everyone should be proud of!! Back at the club POD was given to everyone that fronted up today and gave us 110% it was a team effort but Phil Maffey would take the free drink for answering our SOS call.
SHETLANDS
| Southern Wide Real Estate: Women's Division 2
Played Green Island AFC at Sunnyvale
LOSS 6 - 5

A frustrating aspect of this season is the actions of other teams on the team sheet to stack the odds, Saturday was the second time this year GI have done this, playing and recording more than the 5 reserves, even after it was pointed out to them at kick off. It's not to say any of these situations would have created a different outcome, but it makes it a tough ask against fresher, often younger legs.

All the politics aside, this game was the usual ding-dong battle we have become used to against a pretty evenly matched side. Goals were exchanged throughout the first half with GI heading into the sheds at half time 3-2 up. The second half carried on much the same with GI up 6-4 late in the game. We managed to pull back to 6-5, and was pressuring the GI goal with multiple shots late in the game, but just could not net one unfortunately. Goals were 3 to Kim, and 2 to Brie.

Although it was the usual physical encounter against this old foe, the game was played in reasonably good spirits with a friendly handshake and liquid de-brief to follow.

POD - Brie and Kim
FILLIES
| Hope & Sons: Women's Division 1
Played Mosgiel AFC at Memorial
LOSS 3 - 0
ORIGINALS
| Adams Plumbing & Electrical: Masters 35+
Played Grants Braes AFC at Ocean Grove
WIN 2 - 7

Unfortunately for the Originals this week there is no well written write-up from Morgan as it seems he forgot that football is every Saturday during the season and did not make it out to Ocean Grove. All that can be remembered is a well taken oggie by Creedy, Maff scored four, Charlie got on the pitch for the first time in a couple of years and somehow Chopper was on the receiving end of a penalty worthy tackle... twice! Needless to say the whisky went down a treat at the end of an enjoyable game.

POD - Maff
COLTS
| Downie Stewart Lawyers: Masters 45+
Played Mosgiel AFC at Ellis Park
WIN 3 - 1

The pack of Colts are back on their winning horse, getting up on the Mosgiel lads 3-1. Not all plain sailing after going down early in the first half to a spottie that was converted by our former team mate Gerry. As usual the wee stamping ground no4 was not the easiest of pitch's however the boys had a better day coping with the bobbles and tiny boundaries than the Plainsmen.. who are obviously more at home on decent footie fields. RJ and Con with 2 were the scorers and RJ collected our PoD award for another cracker performance leading the attack up front. Big thanks to Honk for reffing the match, he was class and no wonder he's in demand in the higher grades.

POD - RJ
TROJANS
| Connor Consulting: Masters 45+
Played Caversham AFC at Tonga Park
LOSS 5 - 0

On a bone chilling wind swept Tonga Park, the mighty Trojans faced top of the table Cavvy, Having been delayed on the way by a hells angel funeral procession, I arrived quite nervy. We don't have things like that in Balclutha. As the guvnor was absent in Balclutha overseeing his adopted div 4 side, we were convinced we were able to win. A few other marked absentees, gave us quite a struggle. I did give the guv a sort of wave as we passed somewhere near Waihola, but he was fixated on the task in hand.
A minutes silence was observed at the outset, for the sad death of Joseph Mundava's sister in the early hours of Saturday morning. Our heartfelt thoughts go out to Joseph and his family at this time. We had decided before k.o. to play against the wind first Half, but PJ lost the toss, and Cavvy pounced on the opportunity. It was at least a 2 goal wind.

The first half we played with the wind, and things were going well, only being down 1-0 at the HT break, we frustrated Cavvy well, and they squandered numerous opportunities due to the wind, hindered by a playing surface that resembled lego in places. The second half, the wind and cold got to us, and Cavvy finally discovered how to finish, some fine fingertip saves from Chris Connor kept us in it, but we folded to the pressure and let in four more. Daws had to limp off injured, due to overdoing it on the rowing machine during the week.
Doug, (The dog) was quite concerned from the side-line at his master (PJ) falling over on the pitch. He was quite prepared to run on and save him despite his small stature. We resorted to 4-4-2 from 4-5-1 and had a few opportunities, but were unable to put them away.
Final result loss 5-0, on the upside we didn't loose as much as the Colts did to them. It wasn't a great day at the office, but we can put that one behind us and look forward to Friday night's game on the Turf against bottom of the table northern. Cavvy have obviously learnt their lesson, and refrained from playing any underage players, or people that had played at a higher division earlier in the day, realistically a protest was the only way we were going to get the points. Generally the match was better tempered than some of our recent encounters.
Man of the match was a three way tie between Jose, Graham Musgrave who had an outstanding game and Chris Connor in goal. I believe Jose came out on top as overall M.O.M. Doug was also in contention for D.O.M. (Dog of the match.) His tenacious attitude we could all learn from.

I would like to take this opportunity to thank everyone for making me feel so welcome at the club. Giddy up, David Hunter RWAFC Trojans.

POD - Jose

WHAT ELSE

FDO UPDATE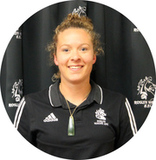 Kia Ora Roslyn Whanau, another update on FDO things:
The GIRLS ONLY Twilight league has started off extremely well! We have an U11/U12 team entered this year and they are having an absolute blast while playing some super fun football. Supporting this league is a number of dedicated Roslyn female coaches including, Aliya Drake, Caity Butson, Brooke Wrigley, Emily Joyce, Isy Parry, Amelie East Giles, and Bella Gilmore. These girls put in a lot of effort each week to ensure that the young girls in Dunedin have great experiences with football that will set them up for a future of loving football – this league would not happen without their support and efforts, so thank you for getting out there with our shining Roslyn Badge.
There have been a good number of teams that are making the most of the coaching support lately, which is great to see. It was also awesome to see six budding young goal keepers get a good run around last week with a small session to work on some things that often get missed out on in full team trainings. If you've got a GK that needs some work please contact me so that we can tee up a training session! We've got plenty of great GK coaches at our club.
​
And finally, congratulations to all of our Roslyn Wakari teams who competed in the GI 7's tournament recently, there have been some great reviews from our coaches about the way that these teams played so well done.
Feel free to contact me via email at
rbaconfdo@gmail.com
on give me a text on 0273821817 if you have any questions or need a hand with anything Football related.
Giddy Up,
Renee Bacon - Roslyn FDO
ROSLYN WAKARI STABLES TRUST UPDATE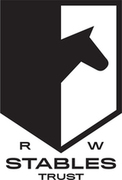 The funds in the Trust continue to slowly increase. There is much activity around the organising of the golf tournament on the 13
th
November, with a big turn out of Roslyn golf players and corporates is expected. The details are currently being finalised and already we have managed to bag a marquee prize.
Dusty is encouraging every senior player to email the link for the Stables Trust to an ex-player with the emphasis that they also send on the website link. This way we can reach out to a large number of ex-players and administrators - www.rwstablestrust.co.
nz/contact
Applications for funding towards coaching courses, tournaments and hardship grants are open. Please send a letter outlining your intentions to
rwstablestrust@gmail.com
or contact us through the website.
Paul Buckner won the fortnightly draw and he is off to Cableways for a feed. The draw is done fortnightly for Trust members. Thanks to Cableways for assisting us.
LEGENDS NIGHT: ROBBIE ORAM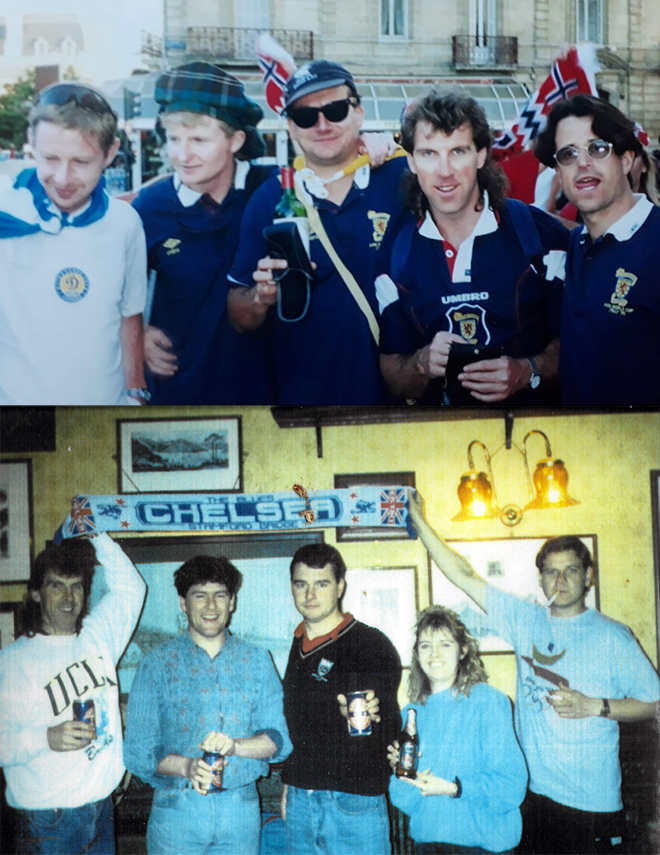 BITS & BOBS
Bar Bookings / Functions Contact
Our new contact for functions etc. at the club, Mark Black, bar@roslynwakari.co.nz

International Festival
The tickets for next Saturday's international festival are flying out the door so be in quick to get yours from the club. Mark Glover, Tom Stevens, Blackie and the organising team have some new countries on board so look out for some unique food samples from these countries, country quizzes and great prizes. See you there as it's always a good night.

U19 Tournament
As part of our clubs strategic direction and focus on football we are this year entering both an U19 mens and womens team into the Coastal Spirit tournament at Labour weekend. More details to follow in the near future.
SNONSOR HIGHLIGHT

South Pacific Fire Protection Group specialises in design, installation and testing of Fire Protection Sprinkler and Alarm systems . Founded in Otago in 1998, the Group is owned by its employees, and is now one of the largest fire protection companies in New Zealand, with nationwide operations.
In Otago, we have offices in Dunedin, Queenstown and Invercargill, to meet our customers design, installation, testing and servicing needs for their Fire Protection systems.
Contact Us
enquiries@southpacificfire.co.
nz
Toll free 0800 434 883
Postal Address
P.O. Box 12946 Auckland 1642
www.southpacificfire.co.nz