We had a fantastic prize giving evening where our award winners and those that have contributed to the club were recognised.

We thank everybody for their involvement and look forward to a productive 2022.

See you at the AGM!

Giddy up
Mr Wayne


2022 Women's Prems Coach
| Arnon Tapp
The club is pleased to announce Arnon Tapp as our new Women's Prems coach from 2022.

Arnon has been coaching the Otago University Women's 2nds over the last 3 years, is currently the Southern Utd Development Women's squad coach, the Southern Utd Women's Futsal national league coach, the Football South U17 Women's national age group tournament assistant coach and the Football South U19 Women's Futsal NAGT coach. On top of this Arnon is a primary school teacher at St Mary's School, Mosgiel.

Arnon will be running an information evening sometime in the near future to share his plans. Details to follow.


THANK YOU
| Hamish Philip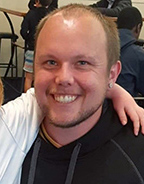 The club wishes to acknowledge Hamish Philip's commitment and passion for the women's prems team and our women's football programme over recent years and appreciate his efforts and tireless drive in coaching our young ladies during this time.
We wish Hamish all the best in his footballing future and have truly appreciated what he has done for our club.

Changing Sheds Project
| Update
This week we had a pre-consent meeting with the DCC about our changing sheds project.

The next steps is to ascertain how the creek and storm water will be affected and to figure out exactly where we can build in relation to these obstacles. We can then lodge the consent, rejig the plans and apply for funding. From there we will start this project in 2022!

We will also be meeting with the DCC to discuss what can be done regarding adding showers and changing sheds to the softballers rooms, which will assist our final plans on our changing rooms project.

So far we have nearly 6 figures in the bank for this project after many years of saving, donations and hard work from many club members.


RWAFC Football
| The Future
FDO
The club is in discussion with local footy legend Neil McKenzie in reviving this project for 2022. More work is to be done but it looks promising and a grant has been applied for.

Football Strategy Group
The club is setting up a football strategy group with the aim of shaping our football direction for the future.

We have instilled some key footballing figures in this group and they are looking at adding more of our footballing brains and knowledge to this group in the near future.

Stay by your phone, you might get a call!



Sponsors Night
Last Friday we held a successful end of season sponsors night at the club where Dave Lamont regaled us with some very interesting stories about his footballing exploits on and off the field.
We thank our valued sponsors for their support this year and look forward to seeing them back next year.

2021 PRIZEGIVING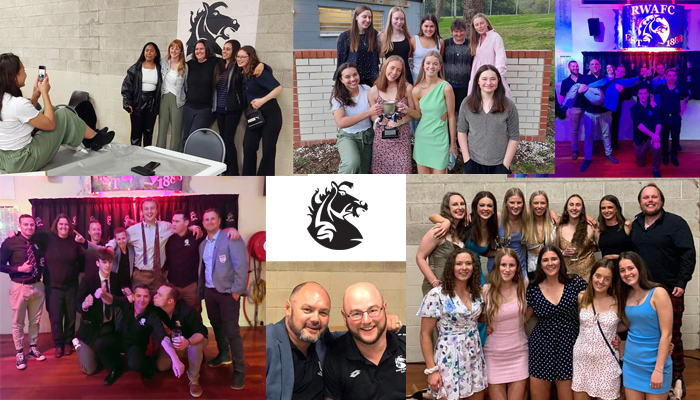 Men's Premier
Player of the Year - SD Watts
Harley Rodeka
Players Player - Martin Lawson Memorial
Sam Cosgrove
Most Ardent - Watson Trophy
Luke Williams & Mitchell Gray
Young Player
Jak Stevenson & Sam Cosgrove
Most Improved
Jack McFarlane
Supporters Choice - Three Wise Men Trophy
Harley Rodeka
Stables Trust - Most Promising Young Player
Jack McFarlane
Stables Trust - Most Promising Senior Player
Sam Grey
Fletcher Cup
Player of the Year
Michael Sweet
Players Player
Curtis Day
Most Improved
Joseph Woods
3rds
Player of the Year
Scott Glover
Players Player
Dom McPhee
3rd Blacks
Player of the Year
Oscar Black
Players Player
Dom Madden
Mustangs
Player of the Year
James van Gop
Players Player
Haydn Holdsworth
Originals
Player of the Year
Sumanth Surendan
Players Player
Dan Todd
Colts
Player of the Year
Gerard DeCourcy
Players Player
Paul Jamison
Trojans
Player of the Year
Aaron Miller
Players Player
Brian Cox
Women's Premier
Player of the Year - van Gorp Cup
Juliette Lucas
Players Player
Holly White
Young Player - Verwey Cup
Sam Grey
Most Dedicated Player - Walker Cup
Amelie East-Giles
Most Improved
Kate MacBeth
Women's Black
Player of the Year
Ayesha Horley
Players Player
Amelia Newlands
Women's White
Player of the Year
Meaghan Watts
Players Player
Tyla Adams
Golden Boot - Mens
Damian Foster - 22
Golden Boot - Womens
Brie Barclay - 42
Keep it Clean GK - Mens
Tom Stevens
Keep it Clean GK - Women's
Emily Potter
Mason Trophy
Belinda Hunsche
AJ Grant Shield
Dennis Landrebe
Madden Family Trophy
Richard Johston
Presidents Shield
Originals
Peter Ramage Memorial Trophy
- best performing team
Womens Black
Court Trophy
- Female contribution to the club
Zoe Miller