We wish all of our members, supporters and sponsors a safe and prosperous festive season and look forward to seeing you all in the new year and at the masters games.

Giddy up
Mr Wayne


GROUNDS MAINTENANCE
We are thankful to the DCC for the work they have been doing on our grounds of late and look forward to some more TLC before the 2022 season.

The training field/junior pitch next to the club rooms has been re-turfed, more sowing and seeding is planned and goalmouths and hard worn areas will be repaired in the new year while pre-season training is predominantly held on our other training fields in the near vicinity.


AGM
Our AGM was held recently and an update was tabled about our changing rooms and a brief report was given from our newly formed football strategy group.

Office bearers elected were as follows:
President: Wayne Facer
Secretary: Peter Verwey
Treasurer: TBC
Male club captain: Colin Thom
Female club captain: Kushla Glover
Committee: Chris Aimers (events), Gary McConville (sponsorship), Tom Stevens (social media), Dennis Landrebe (kit & gear), Emily Joyce.


CLUB BBQ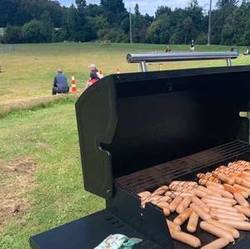 The club will be putting on a barbeque after kicks this Thursday from 7:00pm (kick-around starts at 6:00pm if you're keen).
Come down to Ellis Park for a sausage and a Christmas beverage - the bar will be open!

MISSING TOPS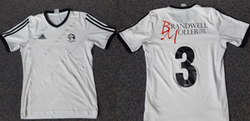 We are missing a few tops from the Women's Whites team coached by Una. We are looking for 5 tops: numbers 2, 4, 14, 17, 18.
This is the ex Prems kit with Brandwell Moller on the back, please contact the club or Dennis on 027 4422 039.
The return of the tops would be much appreciated.

SPONSOR HIGHLIGHT
ABL is once again very pleased to be part of the Roslyn community. Team Performance is our company slogan and this fits well with how things work at Roslyn.
Keep us in mind for any of your commercial building needs anywhere in the South Island.
Richard Johnston
E: richard.johnston@abl.co.nz | W: www.abl.co.nz

SPONSOR HIGHLIGHT

Hugh Madden Limited has been a proud sponsor of Roslyn Wakari for two decades and continues to support the club, in particular the women's football programme and the Men's 3rd Blacks.
For all your brick, block, solid plastering and tiling needs contact Una at Hugh Madden Limited. We offer quality licensed tradesmen for your home extensions, retaining walls, bathroom renovations, veneer repairs and all your other masonry needs.
Contact us today to quote your build.
Email: hugh@hughmadden.co.nz
Or call either: 027 354 3842 or 03 455 6054