As the season draws to an end we can crown another league winning team, our Div 4 Hotspurs after their win on Saturday and thanks to our Mustangs beating the 2nd place Mosgiel. All this helps our clubs push towards the coveted Hanlin Shield adorning our clubrooms.

We look forward to seeing you all at this weekend's international food festival at the club and there are a few tickets left for purchase on Saturday and door sales, potentially, but don't leave your run too late as this is one of our pinnacle nights of the year. A big thank you also to Pat for running another successful quiz night last Friday.

Giddy Up!
Wayne and Mark
Co-presidents

MEN'S PREMS
| Amalgamated Builders Limited: Southern Premier League
This weeks game for us was a game of two halfs! The first half was very poor with us conceding 3 goals from long throws, the decision making from all players was disappointing to say the least, our other goal conceded was from another mistake on our left hand side, instead of players taking responsibility and making decisions we panic then start blaming each other? The first of our goals was in the first half from the penalty spot to draw it up to 1-1 it was a dubious penalty but one that we will take as decisions have gone against us, Nathan Wilkie ably tucked it away. Half time we went in with the score line being 4-1 down.
We changed things up shape wise and also our mindset wise! We had to chase the game and be the next team to score which we did by scoring two good goals, but lacked that last one to come away with a draw. Scorers were Tennessee Kinghorn and Luke Clissold.
Not to take anything away from Caversham they were definitely the better team on the day and there first half display I'm sure if they had played like that all season they would have been in the top four. My honest reflection on this game was how disappointed I was with my players, it's a common occurrence that our training to match play has not been good enough. Once again it's my younger brigade of players that keep on working and out passioning some of our older players, something the older players need to take on board, the younger players are about team ethos not individual!
The positive was promoting two more younger players onto the bench this week. The progression from the third team to the Premier team is evident with Jack McFarlane and Zac Baird-Hodge earning their right.
Zac came on and made his debut and did very well, Jack unfortunately had an injury from the Fletcher Cup game which deterred him from getting on.
Man of the match Jak Stevenson
Honourable mentions : Luke William's, Harley Rodeka, Yuni Sung Chang and Nathan Wilkie and Zac Baird-Hodge.
Regards
Terry.
WOMEN'S PREMS
| Brandwell Moller: Women's Premier League
Played Otago University AFC at Ellis Park
WIN 7 - 2

The Roslyn Wakari Premier Women's team faced Uni B in our final league game of the season at Ellis. We got off to a flyer in this game, a first half that seen 8 goals, thankfully 6 in our favor. Uni brought a physical game to us and as the game went on we got better at it. Jemma was dynamite down the wing today, never stopped running and battled through a knock. Second half was just as good if not better football by both teams, we could only find the net once this half, Emma would put it top bins though. Really good alround performance by the team and extremely proud of the effort they all put in. Playing out of the back was at a high standard. Congratulations to Fillies player Kendall Walker on her debut, looked dangerous up top, only about 180 games to catch your sister now. Final score today, 7-2, goals to Renee, Emma, Jordyn and a sly 4 to Amelia. Special mention to Emma for award for the Otago Sparks best Bowler. Z Energy Player of Day was split between two players today, both looking classy and leading our playing of the back, Beth and Grace. Next week a friendly vs Southern U16 Girls. Thank you to all the supporters this season, GIDDY UP!!

POD - Beth and Grace
2ND'S
| Fluid Recruitment: Men's Division 1
Played Caversham AFC at Hancock Park
LOSS 1 - 4
3RD'S
| Back In Motion: Men's Division 2
Played Green Island AFC at Brockville
WIN 4 - 0
1888's CHAMPIONS!!!
| Aotea Electric Ltd: Men's Division 3
Played Dunedin Technical AFC at Culling Park
WIN 3 - 4

With two games remaining, the 88's turned up to Culling Park to give the footballing world what they demanded, the return fixture against the well-supported Tech Weasels. As our players casually arrived whenever they desired, we were met with an intimidating number of Weasels warm-up cones on Culling #2 that sent a clear message that the Weasels were not there to make up the numbers against the newly crowned Cableways Division 3 Champions.

With a few filling in across town in earlier games and Chiz absconding to add some flair to the over 45's, we had a bare eleven at kick-off and it would be generous to describe our warm-up as casual. At this point, it is also worth noting that both Chiz's son and wife both elected to attend the 88's game rather than watch Chiz.

About 10 minutes into the first half, the realisation hit that if we played the ball to new-Sam's feet then he would do pretty much everything else required. Two quick goals from old-Sam and Damo came about halfway through the half after some dazzling possession-based football focussed around new-Sam in the middle of the park. Greg has really has earnt his laundry whip-around money this year with the scouting and signing of new-Sam and we will be doing well to keep him (Sam, not Greg) under-contract for 2021.

The possession-based game was all going well until just before half time when the Weasels weaselled their way through the offside trap and slotted one passed Andy in goals to make it 2-1 at the break.

After the break, the two-goal margin was reinstated as Damo typically polished off a goalmouth scramble from a corner. A fourth was added not long after as Andy knocked in a well-deserved goal from the penalty spot. It was about at his point that Dr Midge prescribed a dose of footballing lessons on a young Weasel who took exception and who soon found his way into the Hamish's book.

The Weasels grabbed two late goals that were enough to tighten Phil's sphincter and get him agitated just enough in the dugout. However, the lads were never at risk at losing this banker and the game soon ended 4-3 to extend this season's winning streak to 13 from 13. Thanks to Andy and Adam for filling in and to Hamish for officiating the game. Roll on next week's finale against Uni.
MUSTANGS
| Switchbuild: Men's Division 4
Played Mosgiel AFC at Brockville
WIN 3 - 0

Up against a strong Mosgiel side we wanted to put the first fixture loss against them right! with a limited squad I was beginning to doubt but I still believed. I asked the boys to give it their all, play with pride heart and soul. They did exactly what I asked.

It was a very tight affair first 45 minutes, hard tackles, fast physical game and many chances from both sides but no goals. Adam had a great half in nets managing to keep us in the game. Halftime we came in and we sensed we had goals coming. We went out with fire in our belly and played our hearts out. 10 minutes in we got rewarded a goal from Liam and he added to the tally 5 minutes later. Mustangs began to dominate and soon enough Nathan broke free only to be taken down in the box and awarded the penalty. Unfortunately for Liam he couldn't convert it for his hattrick as it crushed the bar. Thankfully he kept his head up and got the hattrick. Full time 3-0

A great win for us and for the club as the Hotspurs took out the league. Big congratulations to them well deserved.

POD - Logan
HOTSPURS CHAMPIONS!!!
| Education Enterprises: Men's Division 4
Played Green Island AFC at Brockville
WIN 5 - 1

The Hotspurs took on Green Island Tippers on Saturday at Brockvegas with the title going their way after a 5-1 reversal win (we lost 5-1 last time) and Matt McCann's mob duly knocking off our closest rivals Mosgiel. A 35 yard moving shot by Nick Shaw started the celebrations with Nick following up his penalty for 2 on the day, Tom Vorias scoring from a corner, Roberto tapping in off the post and Max Dallow heading in from a corner rounded off a 5-1 win after being 2 nil up at the break. The team will be envoking promotion for 2021 and the after game celebrations were a treat to see and the squad have enjoyed getting more involved in the club as the season has progressed and they have felt the warmth.
The last game is against winless Al Huda on the turf 12:30 this Saturday with numerous positional changes on the cards.

RESERVES
| David Browne Contracting Ltd: Women's Division 1
Played Green Island AFC at The Turf
WIN 5 - 0

A mid week switch from the curvature of the earth to the picture perfect Turf in a must win game to keep the season hopes alive. A late email Friday night from Football South to let us know our allocated changing rooms were at the Caledonian?? We still rocked up to Turf to discover the reason behind all this is that University Womans Prems need 2 changing rooms, 1 for the team and 1 for their Physios!!, that didn't sit too well as we only needed it for 5mins to get changed but Uni held strong on their needs, big thanks to Lynn King from GI who let us share theres!! Suz would arrive with the tunes for the shed blasting out Queens 'We are the Champions', Sophie decided her boots were dirty and decided it was best to clean them in the door way........don't worry Soph i'll clean it up. On to the warm up and this was calm and relaxed, that relaxed in fact that 10mins out from kickoff the teams main talking point was if Sophie could 'plank' across 3 footballs......FYI she was close but we will call it a fail.
Game time and thanks to Stu Macbeth for taking the whistle for the game, the girls piled on the pressure from the start and it was all 1 way traffic, Kate would open the scoring at about the 25min mark and Newlands would add 1 10mins later for a halftime lead of 2-0, in the 2nd it was more of the same with 3 more added through Paige, Kate and Elly for a full time score of 5-0. Couple of low points were the Injury to Lexi who has badly damaged her ankle essentially ending her season and a late head clash between Paige J and a Green Island player who was left in a bad way and it was decided to call the game off early to allow the GI player to be attened to. POD would go to the workhorse in the middle Suz who worked hard all game.
Next week Dunedin Tech.

POD - Suz
FILLIES
| Hope & Sons: Women's Division 1
Played Green Island AFC at Sunnyvale
LOSS 15 - 1
SHETLANDS
| Southern Wide Real Estate: Women's Division 2
Played Dunedin Technical AFC at Logan Park
WIN 6 - 3
ORIGINALS
| Adams Plumbing & Electrical: Masters 35+
Played Highgate Hobbits at The Oval
DRAW 2 - 2
COLTS
| Downie Stewart Lawyers: Masters 45+
Played Dunedin Technical AFC at De Carle Park
WIN 0 - 3
TROJANS
| Connor Consulting: Masters 45+
Played Green Island AFC at Ellis Park
LOSS 0 - 2

A depleted Trojans took on an in-form Green Island at Ellis Park with GI taking a well deserved 2 nil win. Since we beat them 1 nil in the last corresponding fixture they had reached their nadir and pulled off six straight (boom, boom) wins I mean. We were a bit off the pace and struggled to construct a good passing game and GI did. A highlight of the game was seeing goalie Chris Connor heading off his 6 yard line from a Mr Wayne wayward clearing header as he thought it was a back pass on the same co-prez calmly letting a swerving corner hit his near post as he lifted his leg at the last second with perfect judgement, or sheer luck.
Daws had a stormer and generally broke bodies and took the POD spoils. We will regroup for the last game next week at the hallowed Postage Stamp.

POD - Daws

WHAT ELSE

INTERNATIONAL FESTIVAL - THIS SATURDAY 7PM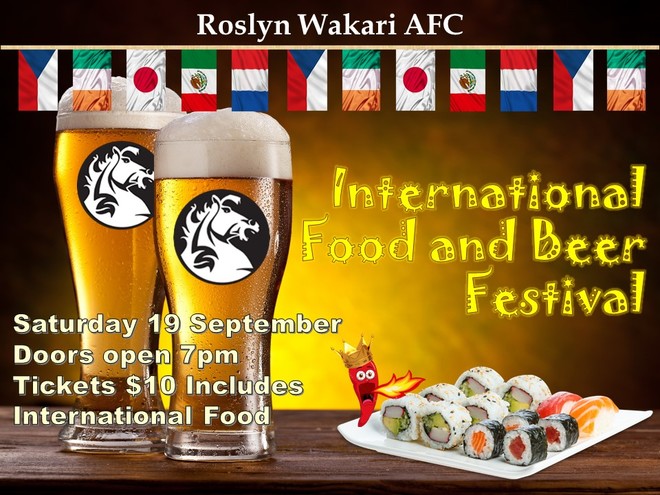 Tickets are available on Saturday after games, door sales will only be avaiable if there are tickets left.

TICKETS: $10

100 CLUB WINNERS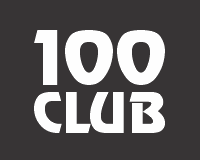 12 September 2020
Prize
Ticket Number
$100.00
39 - Evelyn Facer
$50.00
35 - Rab Smith
$50.00
21 - Wayne Facer
$25.00
68 - Big
$25.00
8 - James Baker
$25.00
98 - Paul Buckner
$25.00
85 - Steve and Kim
RW STABLES TRUST GOLF TOURNAMENT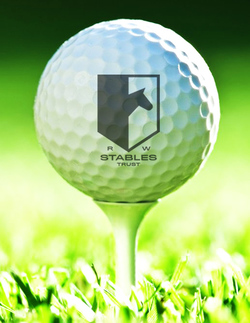 The RW Stables Trust is taking registrations for its Golf Tournament on the 13th of November
For more information and to register:
HERE
.
SPONSOR HIGHLIGHT - BACK IN MOTION

Back In Motion has been involved with football in Dunedin since 1998. For nearly 10 years Back In Motion (BIM) has been a contributor to Roslyn Wakari AFC. Dusty coached for 10 years at the club and he is now the Stables Trust chairperson. Over this time there have been several physiotherapists that have worked for BIM and they have also been involved in the club. One physio even played for the Premier team.
BIM have been involved in many community projects over the years as that is part of their mission. Being a successful business and being a part of the Dunedin community go hand in hand. Many RWAFC players have use the products at BIM. They include massage, physiotherapy, concussion assessment, breathing assessment and dizziness issues.
Michael Patterson is the current club physiotherapist and his contribution as an employee and physiotherapist to the club has been immense. The club have welcomed him, and he enjoys being involved with such an active group of people.
Now that summer is not far away please look after yourself. Accidents in the garden are common so be careful. If you hurt your back pulling in that large trout and you need assistance call
4749400
or
book online
. Have a great summer and we hope to catch up next year.
www.backinmotion.co.nz | 4749400