The full season launch was on Saturday and it was great to see all of our teams in action.

Thanks to Pat for organising the 2nd shirt day. This raised over $200 towards the gym floor replacement and there was some good banter between rivals and a variety of shirts on display.

Giddy up!
Wayne

WRITE-UPS - 30 April
MEN'S PREMS
| Amalgamated Builders Limited: Southern Premiership
Played Otago University AFC at The Turf
LOSS 2 - 1

1. Tom Stevens, 2. Mike Sannum, 3. Taku Maviza, 5. Luke Williams. (VC), 7. Shay Thom. (C), 9. Sam Cosgrove, 10. Finn Bielski-Cook, 11. Scott Casey-Wooldridge, 12. Jack McFarlane, 13. Shamal Bhorik, 14. Nathan Wilkie, 16. Zac Baird-Hodge, 17. Harley Rodeka, 18. Josh Lucas, 19. Luke Clissold, 21. Kavindu Bhagya.

Today's game wasn't exactly what we had initially trained for all week. Our Biggest losses for us going into this game were as follows. Firstly - last weeks MOTM Oscar Black unavailable through a prior commitment already pre-planned. Secondly - Sam Mepham confined to his house self isolating with Covid. Lastly - our leading goalscorer in Max Johnston out with a hamstring injury. Three huge losses from the get go. We had a plan going into this game but the honest truth is too many of my players are more concerned about themselves as opposed to team before self.

To the game. We scored a goal but it was disallowed through one of our players being off side. University scored a well executed counter attacking goal which catches us out at the back. Half time 1-0 down. We go back out with a simple game plan for the second half.

We need a bit more urgency and a bit more desire which unfortunately was a little too late for us. University score a well executed second goal which puts us onto the back foot. We make a couple of changes trying to spark a bit of energy, which unfortunately didn't occur until Harley Rodeka was introduced. A lot of individual errors creep in with one of these costing us a Red card and a real shot at getting a valuable point out of this fixture. We had a couple of chances which were close, but not close enough. When we do manage to get a goal back it is through Nathan Wilkie who has worked tirelessly all day and earned his reward through some good follow up play.

Players of note: Michael Sannum who played well all day along with Luke Clissold and Nathan Wilkie and Luke Williams. When he came on, Harley Rodeka epitomized and showed a few of the lads for his 13 minute cameo that class is permanent. Man of the match was Jack McFarlane in an unfamiliar position of centre back - he was excellent, another young man with the right intentions as a player who puts team before self - something a lot of our more established senior players need to start thinking about.

I apologize to our supporters for our performance - the buck stops with me and I can assure you there are no excuses we were just poor today and I can guarantee it won't happen again!

Regards
Terry

WOMEN'S PREMS
| Affinity Mortgage Advisors: Southern Premiership
Played Otago University AFC at The Turf
LOSS 2 - 1

Squad: 1 - Kate Hannay, 3 - Sophie Wylie, 4 - Jemma Wilson, 5 Francesca Traini, 6 - Holly White, 7 - Amelia Newlands, 8 - Alex Maffey, 9 - Jasmine Prince, 10 - Emma Black, 11 - Sam Grey, 12 - Kate Watson, 13 - Zara Pratley, 14 - Beth Fitchett, 15 - Abbey Neilson, 17 - Rebecca Johnstone

The game got off to a strong start with both sides playing a physical, highly intense game. The ball was being moved around quickly resulting in fast football which set the standard for both teams. Uni striker Amy Hislop was a constant threat for us but was shut down throughout the game by Sam Grey who held her own and stopped Amy from scoring on many occasions. Our midfield 3 of Holly White, Emma Black and Frankie Traini worked well together constantly shutting Uni down and creating chances by feeding our wingers or striker. Jasmine Prince had a very close shot that hit the crossbar but unfortunately we weren't able to finish it off. After a well contested half we went into the changing rooms 0-0.

Both teams came back out on the pitch firing and ready to score. We had some fresh legs coming onto the field in the early second half such as Rebecca Johnstone, Sophie Wylie, Alex Maffey and Amelia Newlands. The intensity of the game was still very high but neither team was yet to score. Jasmine Prince pressed well up top, gaining possession of the ball back on multiple occasions. Abbey Neilson had some good runs down the right wing creating chances in the final third of the pitch. Uni pressured us on the ball well and utilized their fullbacks bombing forward. In the 67th minute Amy Hislop slipped through our center backs placing the ball in the bottom right corner of the goal. We were disappointed to concede but kept the intensity high in hopes of getting one back. Shortly after, in the 73rd minute, Jasmine Prince pressured the goalie and centre backs up top, winning the ball and scoring.

With a 1-1 scoreline, both teams started getting rougher and this resulted in Uni getting 2 yellow cards in the span of a minute. Amy Hislop receiving one in the 77th minute and Sam Woolley in the 78th minute. The game became more and more physical as both teams were hungry to score goals. Emma Black was unlucky to get a yellow card in the 92nd minute which allowed Uni to have a free kick from a wee way out the box. Uni midfielder Katie Mawdesley stepped up and had a shot at goal which bounced off the crossbar onto the ground where Amy Hislop tapped it in. With only 3 minutes to play we gave it our all but couldn't score to equalize the game. We were unlucky in the end to come away with a 2-1 loss but we were proud of our performance and the high quality of football we played.

Sam and Jasmine were our players of the day both having outstanding performances. Sam did well shutting down Amy Hislop through the middle of the park by stopping her from having time on the ball and not letting her shoot. Jasmine was a constant threat up top, pressing every ball and winning back possession many times. These girls both had an outstanding performance.

Report by Zara Pratley

2ND'S
| Fluid Recruitment: Men's Division 1
Played Otago University AFC at Ellis Park
WIN 5 - 4

3RD'S
| Back In Motion: Men's Division 2
Played Northern AFC at Forrester Park
LOSS 5 - 2

Not a great start to the season for the Thirds but entirely understandable after the disruptions in preparation for the first game of the season. With players coming back from Covid, other players being called up, and some new additions to the squad it was a cobbled together side that took the field. We had seven debutants playing their first game for the club and several players meeting each other for the first time.

The first half went as well as was to be expected and we found ourselves down four nil at the break and looking very much like a team of strangers playing our first game together. We were unlucky to not be given a penalty after a clear foul in the box but at four nil down that was academic. We spoke at half-time about playing football as I reiterated the point that we had a team of people all capable of playing football. Despite conceding another goal we were able to score two ourselves through JJ Weston, and Jake Gilchrist. A much better second half and a lot of positives to work with.

Any defeat is undesirable but a philosophical outlook and a commitment to be better was the lesson of the day. We'll go again next weekend as we travel to Balclutha.

Thank you to Scott Mason for refereeing.

Player of the day – JJ Weston

BRUMBIES
| Education Enterprises: Men's Division 3
Played Northern AFC at Forrester Park
WIN 0 - 6

The first round of the season for the Brumbies came against a Northern side who had completed the double over us last season, meaning that the boys were fizzing to get some redemption at Forrester Park. Suiting up in the usual 4-3-3, the boys showed a lot of desire from kick off and bagged two early goals courtesy of Chris Tremlett and new recruit, Ben Reeve. The Brumbies controlled the game from start to finish which ultimately resulted in a 6-0 hammering of the Northern FC Sherpas. Chris Tremlett managed to complete a hat trick, another new recruit, William Lusk got on the score sheet with a screamer from distance, and finally, Roberto O'Shannessy put the nail in the coffin with a well composed finish. Overall a convincing start to the season from the Brumbies.

MUSTANGS
| Switchbuild: Men's Division 4
Played Al-Huda FC at Logan Park
DRAW 0 - 0

Its that time again to dust the cobwebs off the boots and kick off the 2022 season. Mustangs were over at Logan park to play our friends Al Huda. With having had a couple of pre-season games we stuck to our usual game plan. It was no surprise that Al Huda were a strong side and this proved to be the case. They were fast, fit and linked up well, but so did the Mustangs! The first half we were up against it, they pressed us but we defended very well and Adam had some great saves to keep it nil nil. The long ball pass got through for us to have a couple of cracks on goal, but unfortunately weren't getting a clear chance to convert a goal. Seeing things out to the half-time at 0-0 we changed our setup to add more options in midfield. This worked to a point. Making the plays up the wings and through the middle better but we just couldn't get a breakaway goal. Al Huda had a few chances that were wasted thankfully to see out a quite boring 0-0 game. Both sides played good fast football and both great defensive plays, draw pretty much reflective of the game and a well deserved point.

Big thanks to PV for his efforts as ref and running a very smooth game.

POD - Adam Ryland

COWBOYS
| Men's Division 4
Played Green Island AFC at Sunnyvale
WIN 3 - 4

The Cowboys took on the Green Island Tippers out at Sunnyvale. It was the first run out for the fellas who started off in high spirits. We had a solid first half going 1-0 up with a goal from Nick Cooke. We then had a good burst of energy in the second half going 2-0 with a goal from fill in Liam Clouth and an awesome celebration to get the boys excited.

The team then dropped off in energy and fatigue started to take its toll. Green Island scored 3 goals in quick succession, with a tough patch in the middle of the second half the team started to get a second wind to finish off the game. A pen scored by Jack Healy put the score at 3-3. In about the 85th, fill-in Alex, scored an outstanding header off a corner from James McConchie to give us our first win of the season (4-3). Player of the day goes to Will Hausmann for making some terrific saves in goal.

RESERVES
| David Browne Contracting Ltd: Women's Division 1
Played Dunedin City Royals FC at Brockville
WIN 5 - 2

Finally, after a long pre-season, we got our season underway up at Brockville vs a new Dunedin City Royals Reserves team, the majority of whom are ex Roslyn Wakari ladies moved on to pastures new. Our team this year has a number of new faces including in a mix of young players ranging from 14 to 23yrs, and a new coach and manager combo.

After mostly dominating the first half we conceded two goals against the run of play to go in at the break 1 - 2 down. We gathered ourselves and continued in the same vane in the second half, scoring 4 unanswered goals to win 5 - 2. Fantastic team performance.
Goals to Neve x2, Charli x2 and Rata x1. POD to Mel Burt for a dominant role in defensive midfield, and also the dedication to drive back from Wanaka to make an early kick off.

SHETLANDS
| Property Brokers: Women's Division 1
Played Green Island AFC at Sunnyvale
LOSS 6 - 4

The Shetlands took on Green Island Green at Sunnyvale on Saturday. It was a big start to the season coming up against our nemesis in the first game of the year, but on a beautiful warm afternoon, it ended up being probably the best spirited game against this team the Shetlands have played. Both teams have had their fair share of issues with Covid, and even though the GI team had at least one Prem player to bolster their ranks, it was an equal match up.

Our girls came out strong and had some real chances early in the game before Kushla opened the scoring with a deliberate and confident shot from out front. We were soon out to 2 Nil when Kim joined Kush on the scoresheet soon followed by another. The Shetlands took the foot off the gas a bit midway through the first half with the fast pace start to the game taking its toll on the pre-season fitness levels. GI gained some confidence with the ball, and with some skilful play and pace levelled the score to go into half-time with a 3-3 score line.

GI continued to dominate the scoring in the second half pulling away to a 6-3 score line, although Kim managed to complete her hat-trick late in the second half to complete the 6-4 final score. It was a great first hit out, with some really promising signs for the season, and even though GI had some help, the Shetlands were totally capable of taking the game with enough chances to do so that just didn't quite come off. We are very happy to welcome our new players, Mel, Abby and Emily to the ranks with all playing well on Saturday, and a special mention to Brie who is out for the season with injury, but who we know is with us in spirit until she can come and yell for us on the sideline. A positive start to an exciting season ahead.

POD - Kushla Glover

ORIGINALS
| Hope & Sons: Masters 35+
Played Mosgiel AFC at Brockville
WIN 8 - 2

The Hope and Sons Originals did Maff proud by burying a bunch of Geriatrics in style, 8-2. The late unavailability of marquee signings Brownie and Damo sent shockwaves through the team and the betting world. Thankfully the beers and whiskey were sorted, meaning the lads could rest easy, and once The Fozz named the team, 3 points looked as inevitable as Ian losing his car keys.

A couple of injuries in the warm ups meant James got a few more minutes than planned but once the lads clicked into gear the Chatswood select had no answer. Morgan was Barasi-esque meaning Sauce could do what does best, score headers. With the midfield dominant, Richie, Andy and Bakes were unstoppable, but it was the latter two that were clinical in front of goal with Andy slotting three for a satisfying hat-trick. On this form the media will be wondering what value Damo will add but his whiskey contribution alone will warrant his place in the team. Wisely Fozz chucked in a couple of goals to keep the lads grounded with tougher games to come.

POD went to the flying fullback Mark Lee, who looked like Trent Alexander-Arnold flying up and occasionally down the wing. Big thanks to the Flying Man for Stella job with whistle.

COLTS
| Downie Stewart Lawyers: Masters 45+
Played Northern AFC at Ellis Park
WIN 5 - 1

The pack of Colts took on the Northern boys on Ellis Number four. It was great to be back amongst the boys and there was a cheery buzz emanating as we assembled at the clubrooms for the season opener. The No4 pitch was in the best condition ever seen, cut like a cricket green and rolled to a flattish surface from several Masters pre-season training nights, it's still tiny but in beaut condition.

We would like to welcome Dennis Landrebe, Marcus Glover and now full time Lance Woods to the Pack and also celebrate the return of Barry Still. In fact it was Barry who opened the scoring for the season, a well taken goal while sitting on his butt (not sure if he was knocked over or just resting). As always the first goal settled the boys into a nice passing groove and more goals followed from Richard Johnston, Mark McConville, Andrew Duncan and Matthew Blakely. Big Matty gave a pure midfield display in the middle of the park alongside Con, his resumption of goalscoring put him in contention for player of the day. However that accolade goes to newcomer Dennis Landrebe, a spring Colt in an ageing herd, Den settled in to the vibe straight away. We can look forward to Mr Gloves return from Covidtown, he'll add more zest and flavour to an already tasty brew.

Here's to an injury free and enjoyable 2022 campaign for the Pack, and we'd like to wish all the best to our Roslyn Wakari brothers and sisters for their 2022 season as well.

Goals - Bazza, RJ, Con, Dunc's and Matty (x1 each)
POD - Dennis Landrebe

TROJANS
| Connor Consulting: Masters 45+
Played Grants Braes AFC Teckle at Ocean Grove
DRAW 1 - 1

The 2022 Trojans took on last years runners up, Grants Braes Teckle, out at the Sandpit at Ocean Grove. With a number of new signings things looked promising on Saturday with an evenly matched game throughout and us being unlucky not to be ahead at half time.

Unfortunately on the half hour we conceded when one of the Teckle team basically scored off his shin to take a 1 nil lead into the break. We regrouped in the second half and started strongly and earnt a well deserved penalty with about 10 to go after a double hand ball that our new signing Alan calmly stroked into the net. Everyone contributed well and we were actually unlucky not to win.

POD - Alan

Also of note is that Graham Musgrave is playing his 60th year of senior footy and 20th year at Roslyn at the ripe old age of 74, with no sign of slowing down and nearly scoring on Saturday too.

DRAW for 7 May
Men's Prems:
2.45pm vs Wanaka AFC at Ellis Park
Women's Prems:
BYE
2nds:
12.30pm vs Northern AFC at Forrester Park
3rds:
2.45pm vs Balclutha AFC at Balclutha
Brumbies:
2.45pm vs Green Island AFC at Ellis Park
Mustangs:
12.30pm vs Northern AFC Lawnmowers at Ellis Park
Cowboys:
12.30pm vs Northern AFC Southerners at Brockville
Reserves:
12.30pm vs Otago University AFC at Logan Park
Shetlands:
2.45pm vs Dunedin City Royals FC at Ellis Park
Originals:
2.45pm vs Mornington AFC at Brockville
Colts:
2.45pm vs Grants Braes AFC 45+ at Ocean Grove
Trojans:
2.45pm vs Dunedin City Royals FC at Ellis Park
Please note the draw is subject to change.
You can find the official draws here:
PREMIERSHIP - SENIORS - JUNIOR/YOUTH
Brumbies vs GI at Sunnyvale. Started the season off with a good 6-3 win.
Goals to Matthew who opened the scoring, 2 to Zack and a hat-trick to Jayson capping off an all around great team performance.
Player of the Day was Zack on his Roslyn Debut!


BITS & BOBS

JUNIOR WRITE-UPS - SEND 'EM IN!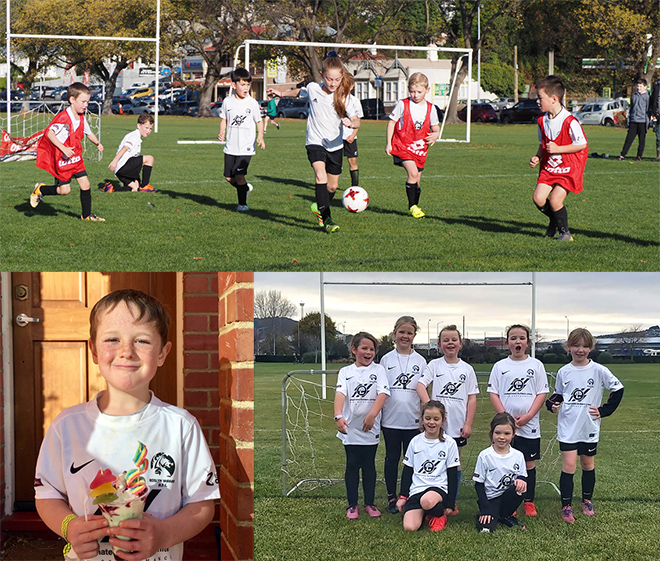 Would you like to see your junior team included in our weekly newsletter?
We'd love to see some photos of our junior teams enjoying themselves on the pitch and/or hear about how their game went on Saturday.
If you've got something you'd like to share email it to Richard Fyfe - rdfyfe@gmail.com - and he'll make sure it's included in that weeks newsletter.
100 CLUB FUNDRAISER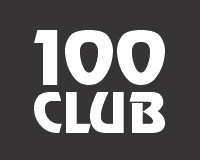 This is a fundraising exercise but with a chance of winning. There are 100 x $100 tickets. Each ticket is in EVERY draw, there being 91 draws in total.
There are
9 Weekly Draws
for: 4 x $25, 2 x $50 and 1 x $100.
There is then a
Final Sunday Draw
of: 12 x $25, 10 x $50, 5 x $100 and 1 x $1000.
For a Total Prize Pool of $5000.00.
The first draw is expected to be on 2 July 2022 and the final draw on Sunday 3 September 2022 (2pm). Weekly draws occur at the club after Player-of-the-Day speeches. Afternoon tea is supplied, and the bar will be open, at the final Sunday draw.
All proceeds go back to the club – this year to contribute to the cost of a new gym floor.
For tickets, see Grant Mercer, or text 027 281 5120 if interested.
HOLIDAY PROGRAMME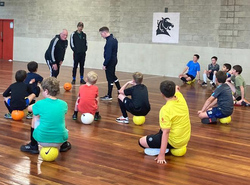 It was great to see so many young footballers at our holiday programme, run by Neil MacKenzie and some our senior Men's and Women's coaches and players.
Plenty of smiles and skills were on display throughout the week!
CLUB MERCHANDISE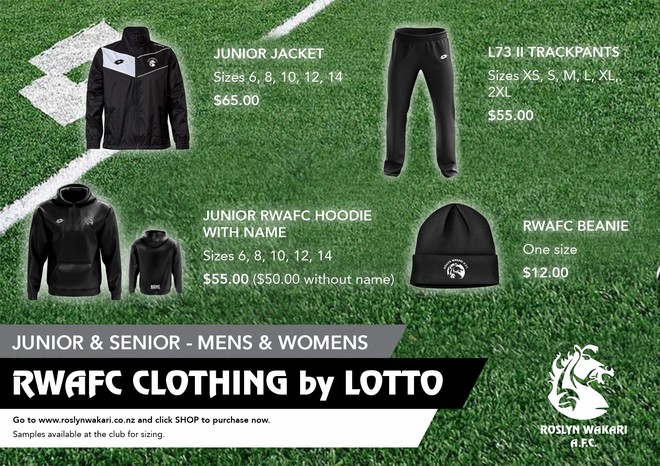 Don't forget, you can purchase official RWAFC merchandise directly from our shop on the Lotto website
Off the field: hoodies, sweaters, training and polo shirts, track pants, jackets, caps and beanies.
On the field: playing shorts, socks, shin guards and stays and balls.
Ranging from junior to senior sizing.
Check it out HERE
SPONSOR HIGHLIGHT - FLUID RECRUITMENT

Established in Dunedin in 2009, FLUID Recruitment is a boutique Dunedin agency that specialises in professional level recruitment. With satellite offices in Wanaka, Christchurch and Sydney we have a nationwide presence while focusing on the local Otago market. We are proud to sponsor and support a number of local organisations and sporting associations across Dunedin including Roslyn Wakari AFC.
Each of our Consultants specialise in one of the following areas, ensuring both clients and candidates receive market insight and specialist advice.
Accounting & Finance
Legal
Engineering
Information Technology
Sales & Marketing
Planning & Surveying
We utilise a combination of advanced search tool and good old fashioned relationships to keep informed of candidates coming into the market and clients with potential opportunities. If you would like to work in partnership, either as a candidate or a client, please contact
Tom Stevens on 03 467 7227
or say hello at the club on a Saturday afternoon and he will point you in the right direction.
www.fluidrecruitment.co.nz
www.linkedin.com/company/3343007
www.facebook.com/fluidrecruitment
Regards,
Tom Stevens