Another busy week at the club saw most teams get a result and nearly threatened a president's shout so thank god for a derby and a narrow loss to the Fletcher Cup mob. A big thank you to Mark Glover for sorting the international food and beer festival on Saturday night which was a good closure to most team's seasons with only the pack of Colts (Ellis Park, 2.45pm), 3rds (The Turf, 12.30pm) and the Reserves (Forsyth Barr Stadium, 12.30pm) playing next Saturday.

Our changing sheds project is gaining momentum again with the committee putting in a proposal to the Otago Polytechnic with our existing changing rooms to be rejigged. We are nearly at $75K with this project and revised plans will be less than the initial $300K estimate with the intention being us having this project completed by the start of 2022.

A reminder the 100 Club draw is on Sunday at 1.30pm and our prizegiving is Saturday October 17 (more information below).

Giddy Up!
Wayne and Mark
Co-presidents
MEN'S PREMS - 7TH PLACE
| Amalgamated Builders Limited: Southern Premier League
Played Northern AFC at Ellis Park
WIN 4 - 0

Well what a way to finish the domestic season, this game was full of goals, excitement, bookings, a sending off and our team playing with 10 men and totally dominated the game from that point. Our philosophy for this game was to play with 3 target men and attack Northern with 2 midfielders and our fullbacks to join in and support the wide players.

Northern looked a completely different team to the last time we played them, they looked organized defensively from the front and had a deep block, we created a couple of good scoring opportunities which we didnt convert through good goalkeeping and defending. We did score a goal with Luke Clissold getting onto a loose ball in the box which made the first half 1-0 to us. The half time talk was around being more ruthless and more direct, and to play wide as soon as possible, which when we did it went really well, when we started getting into the game we had a breakaway with Tennessee getting away but the tackle that hit him caught him and did hurt him as he got to his feet one of the Northern players verbally said some silly words to Ten, who in turn reacted and kicked out at the player which in turn was an instant Red card, we were down to 10 men with 34 minutes to go.

We kept our shape with only having 2 up top. Nathan Wilkie and Yuni Sung Chang were quality, they chased everything. We scored 3 good goals in that 34 minutes to show how good we really were, Yuni through his endeavour scored a great opportunistic goal, he harried the defender into a mistake and went and finished his goal, we brought on Matthew Cordelle for Yuni who also scored a great goal with his pressure and perseverance. Our last goal was a direct free kick from Luke Clissold who had one of his better games for the season. I am really pleased that the guys not only conducted themselves with Mana and Ihi.. They really wanted to prove how good we have been progressing this season. Another highlight was young Jack McFarlane getting his debut. The man of the match could have been anyone, everybody did their respective jobs but I had to go for Yuni Sung Chang as he ran himself into the ground for the team and showed that our ethos has been about team not self!

I would like to thank Harley and Jak for your leadership this season I couldnt ask for better men to lead this group, also to Wayne and Mark the co presidents as well as Peter Verwey thank you for your efforts. Also all off my coaching staff who have been immense this season I really appreciate all the hard work that you have done this season I know thank you might not be enough but THANK YOU..also to the players it has been a hard year, but we persevere and learn from this season and build to next year! And also to my Wife Deborah if I didnt have her support and understanding none of this would be possible, she sacrifices so much for me to pursue my dreams and do what I love..also in that are my 3 children Riley, Niko and Kiri along with our combined families parents. Now we concentrate on the u19 tournament in Christchurch on Queens birthday weekend, which we have a very exciting young group of Men competing in this and the best thing is they are all from Roslyn Wakari AFC.
Thanks everyone ka kite ano.
Giddy up
Regards Terry.

WOMEN'S PREMS - 3RD PLACE
| Brandwell Moller: Women's Premier League
BYE

2ND'S - 6TH PLACE
| Fluid Recruitment: Men's Division 1
Played Otago University AFC at The Turf
DRAW 2 - 2

3RD'S - 2ND PLACE
| Back In Motion: Men's Division 2
Played Mosgiel AFC at Ellis Park
DRAW 2 - 2

A tough 2-2 draw with Mosgiel this weekend was enough to secure second place for the season. The thirds backing up from a midweek win vs Dunedin Tech played a very determined Mosgiel side with us only needing a point to secure second while Mosgiel needed the win and other results to go their way next week to take the silver.

Unfortunately for us we played some of our worst football of the season in the first half. Tired legs and frustration evident as we battled both ourselves and a direct Mosgiel side but still managed to hold on and go into halftime 1-1.
A change of formation and attitude meant we were a much better side in the second half and despite going down 2-1 early we spent the next forty minutes or so camped in the Mosgiel half and constantly peppering their goal with shot after shot. A missed penalty from us had me wondering whether we'd get anything from the game as despite our constant pressure we were unable to gain the equaliser. We eventually equalised and looked good to grab the win but the Mosgiel defence and keeper had other ideas fighting bravely to keep the score 2-2.

My congratulations to the lads getting second place was a good achievement and something we can look back on with pride. We have one last game this weekend vs the champion Uni 5th's.

Player of the day - Angus Dagg
Goals - Ben Williams 2 goals.

1888's CHAMPIONS!!!
| Aotea Electric Ltd: Men's Division 3
Played Otago University AFC at Brockville
WIN 3 - 2

The 1888s travelled to the highveld of Brockville for the last game of the season. Chasing a perfect season and with rumours that the 1888s name might end this year the boys wanted to go out with a bang against a uni side who we never know what team is playing. Another casual start to the warm up and then the game saw us go 1 behind after 15 minutes. After a rejig in positions this seemed to wake the boys up and we hit back straight away with a well taken goal by Dom. Uni used the wind well and caused us problems with the long ball into the corner but couldnt convert the chances into goals with the defence standing firm. 1-1 at the break and everyone was confident if we played football we were better than uni and would get the result. It was one way traffic after the break as uni struggled to create much with the long ball outlet into the pocket stifled by the wind and no other real outlet it was no surprise we took the lead with another goal from Dom after sustained pressure. It was looking like Sauce's 38th failure in a row at the toss was finally bearing fruit. A great individual goal by Sam pouncing on mistakes by uni defense made it 3 1 and we were cruising and comfortable. A little too comfortable as uni hit back after the defense fell asleep making it 3 2. This woke us up but we couldn't quite kill the game off with Hayden Baker unlucky not to pick up a hat trick it didnt matter in the end with a 3 2 win enough to complete a perfect season. Player of the day was the ever popular Jez who was a man mountain in defense putting in some solid tackles. Well done boys not many teams win a league with a perfect season and good luck for next year
Phil

POD - Jez

MUSTANGS
| Switchbuild: Men's Division 4
Played Grants Braes AFC at Ocean Grove
DRAW 1 - 1

Last game of the season we ventured out to Ocean Grove to play Grants Brae. Conditions were tough and we had only 13 players so we knew it was going to physically tough. Like the first round it was a stalemate. They passed and moved the ball well but we were getting good through balls and long balls. Unfortunately they got a counter attack to go 1 up at the half. 2nd half with the wind against us we put it all on the line and got rewarded by a goal from Adam down the right side, kissing the inside of the post and scored a very important equaliser. Due to our keeper Adam who had another great game! leaving 15min early, our boy "Concrete Pete" put his hand up to do keeper for us. What a hero he was, out of nowhere pulled an unreal save and kept us in the game legend! Our LB Keiran had a standout performance as well, keep the energy, talk and gave it his all, well done boys!

Few thank yous, big thanks to the club for the support this year, to the guys who refereed for me, to Phil Lyndom who countless times helped me out to bulk up my squad! To Mr. WVG the legend himself who helped me coach the boys, gave me advice, feedback and listened to my nonsense all year thank you! But lastly to my lovely Mrs Aimee who watched every game, supported us, washed our kit and let me have the time to do football.

To my lads. Great team this year boys, great attitudes, great respect and we gave it our all! couldnt of asked for any better, well done to Liam for golden boot with 13 goals! Thank you!

POD - Keiran Beck & Peter Bowler

HOTSPURS CHAMPIONS!!!
| Education Enterprises: Men's Division 4
Played Al-Huda FC at The Turf
WIN 3 - 5

The Hotspurs travelled to the Turf to take on Al-Huda and after numerous positional and personnel changes we quickly found ourselves 2 nil down against a tenacious Al-Huda. Normality restored itself in the second half as the team realised their failings and the usual team and positions brought home a 5-3 result with goals to Roberto, James Hanlon, George Burston and someone else.
POD went to Tom Vorias who had a mountain of a game in the backline.


RESERVES
| David Browne Contracting Ltd: Women's Division 1
Played Dunedin Technical AFC at Culling Park
DRAW 1 - 1

Had we not been there done that before this season? Tech White, Culling Park, Blowing a Southerly!! Except this time we drew! Playing with a stiff breeze at our back we were all over them for the first 45mins and we tried but just couldn't score which was a credit to their defence which held strong. Isy P would slot in at Right Fullback......is there anywhere she can't play?? Izzy Sander ran on to receive a Yellow card from the match official before even touching the ball....or play had resumed. Into the second and Tech would go 1 up halfway through, not to be out done the Reserves dug in deep playing into a strong breeze and Kate would eventually equalise for a fulltime score of 1-1. Sometimes in football its either your day or it isn't and to our credit the girls played really well and again were really proud of the effort put in. POD today could of gone to anyone that pulled on the Roslyn Shirt!! But back at the Club speeches it was given to Jade, Podge and Crystal.......the rest of you only have to deal with the 'Grumpy old Buggers' a couple of times a week these girls deal with us alot more!! Next week we do it all again for the Kiwi-Panda Cup inside the Novelty oversized Glasshouse known as Forsyth Barr Stadium!!

POD - Jade, Podge and Crystal

DERBY MATCH!!! FILLIES vs SHETLANDS
| Hope & Sons & Southern Wide Real Estate: Women's Division 2: Women's Division 1
Played at Brockville
SHETLANDS WIN 4 - 8

ORIGINALS
| Adams Plumbing & Electrical: Masters 35+
Played Mornington AFC at The Turf
DRAW 1 - 1

The final match of the O35s season saw us face Mornington on the glorious turf. We dominated proceedings early on, with Rich getting closer and closer with some long-range efforts before pulling a stunning save out of their keeper. We struggled to create genuine chances though, and Mornington took advantage from a rare corner; a bit of pinball and a possible handball before it was smacked home by their defender. Suddenly, we were having to play catch-up, and probably lacked a bit of patience as the turf seemingly got quicker and quicker throughout the match…
It was midway through the second half before we finally found a leveller, when a superb through ball from Maff set-up Dan Todd who found the net clinically. Unfortunately we couldn't quite find a winner so had to settle for a 1-1 draw. It was an enjoyable match played in good spirits, and once again we were lucky to have Smarty doing a great job with the whistle. This season has really just been a warm-up for the upcoming Toilet Seat game and of course the Alex 7s, so watch this space…

POD - Dan

COLTS
| Downie Stewart Lawyers: Masters 45+
Played Green Island AFC at Sunnyvale
WIN 1 - 2

TROJANS
| Connor Consulting: Masters 45+
Played Northern AFC at Ellis Park
WIN 4 - 2

Our last game of the season saw us step up after 3 off weeks in the bottom 5. A 4-2 win, after being 1 all was a fitting way to end a much improved season. A fine run by Dave Hunter took us to 1 nil up and after the home ref not giving what looked for all money a penalty against us the Northern mob deservedly drew level with Chris Connor parrying the ball into his own net. The second half saw a 30 yard screamer to PJ Turnbull, then a cross, come shot by Tall Tony looped in for his first goal in 5 years as a forward. Joseph Mundava slotted a penalty and the Zambucca did not need to hide in my garage over the summer as the sweet taste of success was shared. Farewell to Fast Tony who shifts back to Auckland and Jose Valdez who heads to the bright lights of Methven.
WHAT ELSE
PRIZEGIVING

WHAT: The 2020 RWAFC Prize-giving
WHEN: S
aturday 17 October,
doors open 3pm, kick-off at 4pm, sit down meal at 6pm
WHERE: RWAFC Clubrooms
TICKETS: $50.00 a head (partners welcome)
Tickets can be purchased from Mark Preston - 0274331018.
Payments can be made in person or online to Roslyn Wakari AFC: 03 0883 0020178 000, use your Name and Team as a reference, please.

100 CLUB WINNERS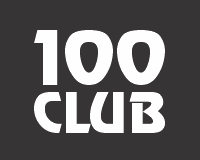 19 September 2020
Prize
Ticket Number
$100.00
91 - Gaz and Loz
$50.00
44 - Wayne Thomson
$50.00
79 - Hugh Madden
$25.00
45 Chris A (Pat)
$25.00
6 - Dave Midgley
$25.00
65 - Hugh Madden
$25.00
19 - Dave Johnstone
Don't forget 100 Club draw is on this Sunday at the clubrooms, doors open at 1.30pm.

RW STABLES TRUST GOLF TOURNAMENT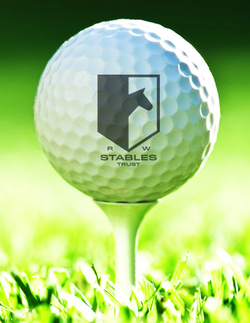 The RW Stables Trust is taking registrations for its Golf Tournament on the 13th of November
For more information and to register:
HERE
.

SPONSOR HIGHLIGHT - HUGH MADDEN LTD

Hugh Madden established his business in Dunedin in 1993, specialising in bricklaying, blocklaying and stonemasonry.
Over the years the team of skilled tradesmen has grown and the range of services offered now includes solid plastering, tiling and concrete pumping.
Hugh and his team are committed to providing the highest standard of work in all facets of these trades.
The company has been involved in many award-winning projects, notably the J.J. Oskam-built house which won the Supreme House of the Year award in 2007.
Hugh Madden Ltd will work directly for a client and also provides subcontracting services for a number of well-respected builders.
The company is based in Dunedin but travels throughout the lower South Island.
Call us on (03) 455 6054