Welcome to our clubs weekly newsletter.

Once again we had a packed club house on Saturday celebrating games and it was good to have two 13th grade teams in as well.

Many teams have the weekend off as it is Queens Birthday weekend but we host both Queenstown and Timaru at Ellis Park this Saturday for back to back Prems games. So if you are in town get along and support them. On top of this we have a Chatham Cup game with Mosgiel on Monday.

The club would like to take this opportunity to thank our many senior and junior coaches and managers who give up their time to support our teams at the club. Teams could not take the field and get their football buzz without your sacrifice and commitment. Your contribution is valued and much appreciated.

Junior Co-ordinator needed for 2023: After a huge effort over the last 2 years our junior co-ordinator Belinda Hunche is moving onto other aspects of her life. Hence we are looking for someone to take over this leadership role, with the support of the others on the junior committee. If we are not able to find a volunteer we will have to consider employing such a person which would see all subs go up for all juniors. If you are keen to commit and support the club in such a role let us know. Belinda and her team have set up a range of systems to make the role as easy as possible.

Subs: Subs need to be paid, or an arrangement made with our treasurer Ian Sawyer rwafc.nz@gmail.com. If subs are not paid, or an arrangement made a late fee will be charged. See below for subs rates.

Giddy Up!
Wayne Facer
Club President


WRITE-UPS - 28 MAY

MEN'S PREMS
| Amalgamated Builders Limited: Southern Premiership
Played Northern AFC at Ellis Park
WIN 5 - 1

1. Tom Stevens. 2. Michael Sannum. 3. Ben Sinnott. 5. Luke Williams. 6. Sam Mepham. 7. Shay Thom. (C) 9. Sam Cosgrove. 10. Finn Bielski-Cook. 11. Arnon Tapp. 12. Jack McFarlane. 14. Nathan Wilkie. 17. Harley Rodeka. 18. Josh Lucas. 19. Luke Clissold. 20. Oscar Black. 21. Kavindu Bhagya.

This weeks focus was about MOMENTS, meaning, our home game, our 3 points, a DERBY game, and most importantly our club! Preparation was good this week, the same situations to deal with, being injuries and covid and this new flu or virus that is going around. A few tweaks in our team shape and personal for this weeks game.

The game itself starts really well for us scoring after 3 minutes through a great set piece play that Josh Lucas finishes with a scintillating strike. Our second isn't very far behind either through another very good set piece with Sam Mephams persistent pressure with winning the second phase ball and scoring in the roof of the net. Josh Lucas gets his second and our teams third from another well executed set piece, his goal is headed brilliantly into the goal. Our fourth is through our other midfielder in Shay Thom pressing and harrowing the opposition he is rewarded with a good goal. Northern were awarded a Penalty through a trip in the box, Tom Stevens makes a fantastic save which gives us that much needed boost for the boys to kick on and be confident before half time.

Half time message was simple keep it simple press on and continue playing the same way. Our fifth and final goal which was in the second half was a great reward for Sam Cosgrove with Wilkie squaring the ball for him to score. Today we scored four goals from set pieces that were expertly executed, Nathan Wilkies throw-ins were sublime and the delivery off our corners and free kicks through Luke Clissold and Michael Sannum were brilliant. For me today all players involved were Excellent, the commitment to our style of play and attitude was excellent, it was definitely hard to single out anybody in particular for doing well so all players get a mention.

Tom Stevens was brilliant saving a penalty in the first half when we were on top, that save was game changing at that time. The back four of Jack, Oscar, Josh and Michael were absolutely spot on, stopping the attacks at will and very well organized. The Midfield of Luke C, Sam M, Shay and Sam C were brilliant, the balance and positional play was excellent. The top two of Nathan and Finn were busy and industrious all day they were hard working and fought for everything. The subs of Arnon, Ben S, Luke W, and Kavindu were just as good when coming on and keeping our standards high. The only Downer was conceding a goal!

MOTM this was hard but it was given to Sam Mepham and Michael Sannum for me they have been really consistent week in and week out today they were just a cut above others. We prepare for a double header with both games being at home, Firstly Northern Hearts from Timaru on Saturday and old foes Mosgiel in the Chatham Cup. Another good week's preparation will hold us in good stead.

I would like to acknowledge our supporters for your positive feedback and consistent support it has been really appreciated by our players and Management teams so Thank you!

Regards
Terry.


WOMEN'S PREMS
| Affinity Mortgage Advisors: Kate Sheppard Cup
Played Dunedin City Royals FC at The Turf
LOSS 4 - 0


2ND'S
| Fluid Recruitment: Men's Division 1
Played Dunedin City Royals FC at Tahuna Park
LOSS 1 - 5

Roslyn played the Royals on Tahuna Park in nice sunny conditions. The first 30 minutes was the best the team had played all year. They moved the ball well, dominated possession and scored through Flynn. Unfortunately after that individual mistakes cost the team 5 cheap goals. A lack of composure and not being able to retain possession led to the Royals taking advantage of our sloppy play. Our first loss of the season will enable the players to show some resilience and personal pride at training and in next week's game. This week will all be about heads down and hard work and regaining the high standards they have shown in the first 5 games.
There were some players who kept their personal pride with good performances - Irish, Dom Madden, Reid and Joe showed guts and determination to never give up. Player of the Day was Joe who was aggressive and controlled at centre back.
We look forward to putting things right next week against University.
Lance.
Fletcher Cup Coach


3RD'S
| Back In Motion: Men's Division 2
Played Otago University AFC Cobras at Brockville
LOSS 2 - 8

Despite being the fifth round, this was only our third game of the season due to continued disruption. I was able to select a team of players that was a mix of those available, some who trained with us and some who were unable to. I was fortunate enough to be able to call upon the highly experienced albeit Covid affected Steve Brown who led the line for us and absolutely run himself into the ground scoring a goal and being highly influential supporting our other. Well taken and finished by Luke Salisbury.

We did however concede eight.

The match went like this. We scored early through Luke Salisbury in the 6th minute. We then go behind 2-1 after Uni dominate play and we're unable to stop them score a quick double. We then equalise after a sustained period of play through Steve Brown. It was at this point I had to start making changes due to injuries, and exertion. Uni score three more before halftime in the next ten minutes. At 5-2 down at halftime I talked to the boys about pride and trying to build on what was working for us, but most of all tighten up.

We weather the storm for twenty minutes or so before our keeper is kicked in the head and must leave the game for treatment. He was unable to return. With no other keeper available Luke Salisbury stepped up to put on the gloves. He made several saves including a quick double save (the second one with his face). Uni score another three as we fall to pieces in the last twenty minutes.

All in all, a lot still to work on. There were a lot of positive periods and passages of play but a lack of fitness and forced changes have made it harder to play the way we want to consistently over the whole ninety minutes. We will continue to work hard to play at a level I know this team is capable of.

Man of the Match – JJ Weston; run all game, played in several positions throughout the match, never stopped trying.


BRUMBIES
| Education Enterprises: Men's Division 3
No game


MUSTANGS
| Switchbuild: Men's Division 4
Played Grants Braes AFC at Ellis Park
WIN 4 - 1


COWBOYS
| Switchbuild: Men's Division 4
No game


RESERVES
| David Browne Contracting Ltd: Women's Division 1
Played Otago University AFC at Logan Park
WIN 0 - 1

The Women's Reserves had a top of the table clash with Uni 2nds on Logan Park 4. A somewhat depleted squad due to sickness and other reasons faced up to what was going to be a tough challenge. The girls put pressure on Uni right from the start, and about 10mins in, were rewarded with the lead. Zara got on the end of a whipped in cross from the left, controlling it and tucking it home. Her first goal of the season. We had at least 3 more decent chances to score in the first half, but Uni's keeper was having a great game and shut us out.

The second half was more end to end exciting play with both teams making chances. Strong defences from both teams however, ensured there were no more goals to be had. It finished 1 nill to us, and a very important 3 points were gained. POD went to Alyssa for a solid performance in central defence, showing great concentration and communication to rally the back line to a second clean sheet for the season.

Well done to all the girls, couldn't be prouder of their efforts. Roll on round 2.


SHETLANDS
| Property Brokers: Women's Division 1
Played Northern AFC at Forrester Park
WIN 4 - 7


ORIGINALS
| Hope & Sons: Masters 35+
Played Grants Braes AFC Teckle at Ocean Grove
WIN 2 - 3

The Originals travelled out to tropical sun-baked Ocean Grove to take on a Teckle team nipping at our heals on the table. After picking a prime spot on the beach for Sammy the Cat's deckchair we got stuck into an absolute slobberknocker of a game! Going end to end and tit for tat in the opening minutes, with Hayds finally breaking the deadlock, sinking one over the keeper from out by the sand dunes, followed shortly by Sauce forcing an uncleared corner home with is feet (who knew that was a thing). The GBees were not without their chances at the other end but were unable to find the back of the net, perhaps this was the reason that saw them demanding the removal of a keeper, not through any foul play but for sitting too close behind the goal!

2-0 up at the half and after the sunscreen was reapplied, we set about trying to secure the 3 points. Damo picked up a 3rd goal to keep the pressure on but unfortunately this seemed to up the determination of the home team, sending wave after wave of attacks forward only to be rebuffed, including having a Pen shout denied for actually being a legitimate tackle and then a pretty damn good free-kick tipped over the bar. Then with time running out and the sun setting on the Andy Bay hills they finally penetrated the Originals defence, beating the offside trap and chipping our advancing keeper, with 5 minutes to go they gave themselves a lifeline poking home from close range making the scores 3-2 with 5mins of squeaky-bum time left which we then saw out with calm cool heads.

Thanks to Alan for once again taking the whistle and dealing with the critics. Buz also unveiled a new tradition the 'who ate all the PIE-layer' of the day going to the Dave. Phil then took over speeches to award GK Fozz player of the day, much to Fozz'z disagreement. Now looking forward to a break week before getting back to our title chase.


COLTS
| Downie Stewart Lawyers 45+
Played Mosgiel AFC at Ellis Park
WIN 5 - 1

Woohoo, the same score line as our mighty 1sts…. a 5-1 win. At the start of the week it looked likely that we weren't gonna get a game, the Mosgiel lads have been decimated by the Covvie but by Wednesday they had gathered enough ringins to muster a team, Ellis number 4 could now host the Plainsmen. A bit of a worry when they mentioned one of their ringins is on the waiting list for a new kidney. The Mosgiel troops made a good game of it and we were very happy to take the win, our goals came from Marcus Glover x2, Benno x2 and Barry Still notching up another one to his handsome 2022 tally.

Best decision of the day went to midfield maestro Steve McCabe, due to a car crashing into his garage he had to catch the bus to the game, he could only manage to lug either his kit bag or the beer bag, he chose wisely…. good on ya mate. Our player of the day was presented to Marcus Glover, the lad has settled in to the Colts very nicely and displayed excellent midfield connectivity, the addition of his two goals rounded out an honourable days effort.

Next weekend off for the Queen's Birthday, happy birthday Betty,

Giddly diddly up the pack of Colts.


TROJANS
| Connor Consulting: Masters 45+
Played Dunedin City Royals FC at Tonga Park
LOSS 9 - 0

An understrength and undermanned Trojans took on the slick Cavvy boys on Tonga Park. Against such a team you need a deep bench but a few late withdrawals from some fairweather footballers saw us start with 13. New signing Aaron Morgan found the right ground midway through the 2nd half and thanks to Nigel Benn for a belated call up who worked tirelessly for his second half cameo.

A tough day at the office saw us nil all by midway through the first half and 4 nil down by half time. Some concerted efforts, dour defence and committed bodies kept it under the pre planned double figures and the game finished 9-0 to the lads in red. Full credit to Pete Read who put his body on the line on numerous occasions and who took a point blank block to the ribs to deny them once again. Luckily he had the bulk to absorb it. Ever dependable Crossy was the POD. Well done to the lads who fronted for a game we all knew would be tough and damage control.

We look forward to having the long weekend to regroup and plan for our annual wooden spoon game versus the lads from Northern for our next game.


Played Maori Hill AFC Country at Brockville
LOSS 2 - 4

12th Brumbies played at altitude against Maori Hill Country having been beaten by the out of towners 5-1 in the first round the boys were ready for the challenge of the kids from Blueskin Bay. Going into the second half with a 1-0 lead and playing good football spirits were high, unfortunately the resistance lasted about 12 minutes with the physical Maori Hill style wearing down the boys and clawing their way back into the game then smothering our attacks. The final score a 1 - 4 loss, but much improved on the last game. PoD going to Keeper Felix the cat for numerous saves to keep us in the game.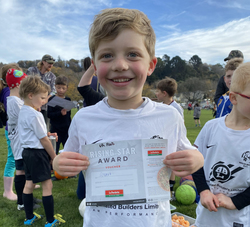 Albert got overall player of the day for the Foals with some amazing goals and great team work.
Well done Albert and the Foals!!!

GAMES THIS WEEKEND
SATURDAY
Men's Prems 2:45pm vs Northern Hearts FC at Ellis Park

Women's Prems 12:30pm vs Queenstown AFC at Ellis Park

Fletcher Cup 12:30pm vs Otago University AFC at The Turf
MONDAY
Chatham Cup - 2:00pm vs Mosgiel AFC at Ellis Park

Kate Shepherd Cup - 2:30pm vs Dunedin City Royals FC at Tahuna Park

BITS & BOBS
2022 SUBS

Senior Men and Women - $297.00
Students and Unwaged - $264.00
Youth / School - $121.00
* Social member - $40.00
Payments can be made in instalments or in full. To arrange instalments please contact club Treasurer Ian Sawyer at
rwafc.nz@gmail.com
Please pay via direct debit: 03 0883 0020178 000 referencing your name and team.
* Social Members
Just a reminder that for licensing requirements we need all of our supporters to be a social member of the club, similar to an RSA, working mans club etc. The cost of this is $40 per season so please help us out by paying this early on so as we can serve you a beverage.

UPCOMING EVENTS

Saturday 2 July - 7:30pm Local 'Refreshment' Festival

Saturday 16 July - 2pm Old Boys/Girls day

Friday 19 August - 7:30 Annual quiz night

Saturday 24 September - 5pm Prizegiving

Friday 25 November - Annual Alumni Golf Tournament


WANAKA HOLIDAY OFFER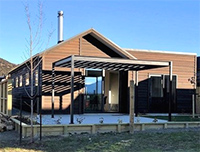 Wanaka holiday home offer to RWAFC club members and supporters.
RWAFC President Wayne Facer is giving back to the club $50.00 per night when club members stay at his holiday home in Northlake Wanaka that is managed through Wanaka Holiday Homes.
This money will go towards the changing rooms redevelopment project. Use the link below to book and make sure you use 'RWAFC' as a reference.
~ BOOK NOW ~

SPONSOR HIGHLIGHT
We encourage you all to support the friendly crew at Cableways as they support us in a variety of ways.
Dave and Murray always love seeing us so make sure you pop into either their bottle store, restaurant or bars and support them as they continue to support us.
Also, support their pokie room as we have been generously supported over the years through the kind people at the Bendigo Trust.