Even though it is the off-season things have been busy at the club.

If you are still wanting your footy fix then turn up for a kick around Thursday 6pm at Ellis Park and come in for a refreshment afterwards.

Below are some recent and upcoming happenings at the club.

2021 PREMS COACHES
The club is pleased to announce that Terry Boylan and Hamish Philip will be back coaching the Mens and Womens prems teams respectively.
Both coaches are now putting together their coaching and management teams in earnest in preparation for pre-season training and the fast-approaching season.

This Sunday 13th of December at 10am we are having a working bee at the club to tidy things up before Christmas and look at various maintenance issues.

A job list will be constructed for this working bee and willing helpers will be allocated accordingly. Our club relies on volunteer help to keep it running so please if you have time pop down and lend a hand.

CHRISTMAS PARTY
Sat 19 Dec 12PM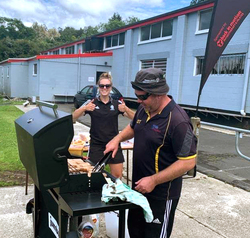 All club members and supporters are welcome to attend our fun family Christmas Party.
WHEN: Saturday 19th December at 12PM
WHERE: Ellis Park Clubrooms
WHAT: Fun games, a BBQ and a nice catch up as we farewell 2020 and look forward to 2021!

2020 AGM
Our AGM was held recently and a positive year was highlighted both financially and playing-wise with grand efforts celebrated and future plans tabled. $22K was added to the bottom line which was truly remarkable in these challenging times and gives us many options going forward.

Office bearers for 2021 are b as follows - Co-presidents: Wayne Facer & Mark Preston, Secretary: Rt Hon Peter Verwey (one last year apparently), Treasurer: Mark Kliegl, Committee: Emily Joyce, Dan Todd, Chris "Pat" Aimers, Grant Mercer, Robbie Oram, Tom Stevens, Jordyn Walker, Renee Bacon, Gary McConville

Some special nominations to note - our new Club Captain: Scott Lippers, and our new Patron: Rab Smith.
Thank you, Robbie Oram, for being our Men's Club Captain for many years, Robbie will still be MC on a Saturday and of course, will still grace the field for those pack of Colts.

A big thank you to those committee members moving on, Nigel Benn, Teena Joyce & Sam Cameron. Your efforts have been appreciated and we are sure you will still contribute to the club one way or another.

Farewell Larry Markham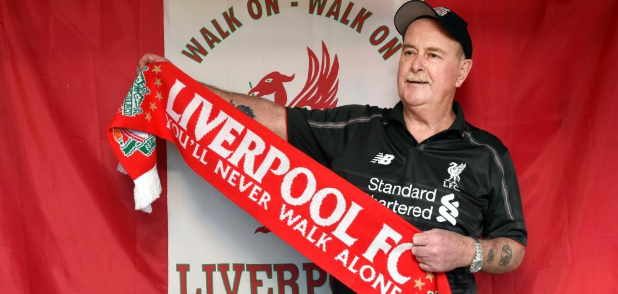 We recently farewelled our much-respected patron, friend and loyal club supporter Larry Markham at a moving tribute at the club with family and friends.
It was a fitting way to celebrate Larry's life and thanks to the wider Markham family and Robbie Oram for organising a fond farewell.
It was great to see a huge turnout which truly reflected the respect Larry had built up in footballing circles over many years. The many eulogies and memories were heartfelt and memorable and Larry will truly never walk alone.

RESERVES - David Browne Contracting Ltd
| Women's Division 1 WINNERS!
Congratulations to our Women's Reserves team who have finally been awarded the Women's Division 1 title after a protracted dispute and a successful appeal to New Zealand Football.

Well done to Dan Todd and TVG for marshalling the troops to glory.

WHAT ELSE

UPCOMING EVENTS
Thursday 10th Dec 7:30pm - Junior Sub-committee Set-up Meeting
Sunday 13th Dec 10am - Working Bee
Wed 16th Dec 7pm - Committee Meeting
Sat 19th Dec 12pm - Christmas Party

WANAKA HOLIDAY OFFER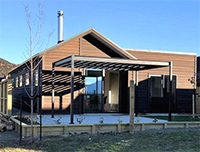 Wanaka holiday home offer to RWAFC club members and supporters.

Wayne Facer, RWAFC co-president is giving back to the club 20% per night when club members stay at his Wanaka holiday home in Northlake Wanaka that is managed through Wanaka Holiday Homes.

The 20% will go towards the changing rooms redevelopment project.

Use the link below to book and make sure you use 'RWAFC' as a reference.