The season is nearing a close and many teams are in the hunt for titles and top 3 finishes which will all contribute to our Hanlin Shield push. Congratulations to our 1888's who exorcised the demons of last seasons heartbreak by winning the title on Saturday without kicking a ball.

We look forward to seeing you all at our annual quiz night this Friday night 7:30pm which is a fundraiser for our mens and womens U19 teams tournament. There are great raffles so make sure you bring a few bucks to support these teams.

Giddy Up!
Wayne and Mark
Co-presidents

MEN'S PREMS
| Amalgamated Builders Limited: Southern Premier League
BYE

WOMEN'S PREMS
| Brandwell Moller: Women's Premier League
Played Dunedin Technical AFC at the Turf
LOSS 10 - 0

Roslyn Wakari Premier Women's team faced Tech on the Turf on Friday night. An early onslaught of goals from Tech really punished us. We were able to create several chances in the first half, sadly no rewards. We were not able to hold the posession like we would other weeks and it cost us. Half time 7 down, we all took responsibility for, we were all ready to go out and be better in 2nd half. Tech found another 3 goals this half, a far better half for us though. The girls focused on getting basics right, we created more chances in front of goal, for first time this season we were held scoreless. Well done to the girls of Tech and more importantly well done to our girls for never giving up and fighting on. Hayley was extremely brave in goal, Neve battled so hard, Z Energy Player of the Day going to Amelia the work rate she put in when up top or on wing was great. Hey let's Giddy Up for next week vs Uni B.

POD - Amelia

2ND'S
| Fluid Recruitment: Men's Division 1
Played Dunedin Technical AFC at the Caledonian
DRAW 3 - 3

3RD'S
| Back In Motion: Men's Division 2
Played Otago University AFC at Forrester Park
LOSS 3 - 1

A disappointing result for the thirds this weekend losing to Uni Cobras 3-1. Both teams had plenty of opportunities in the first half. Uni scored first after about twenty minutes but we answered back quickly through a well taken goal by Ben Williams. The rest of the first half was back and forth with both teams having chances but neither being able to add to the score line.

After halftime Uni were the stronger of the two teams. They, taking advantage of the leniency of the ref, were more aggressive and hungrier essentially taking the opportunity to not only dominate us physically but kick us every chance they got. An injury after about ten minutes in the second half to one of our wingers the result of a robust challenge killed off the willingness to fight as we then quickly conceded two more goals. I, sensing a possible rout, changed tactics and personnel in an attempt to stem the flow. While successful in stopping us from conceding anymore it was always going to make it harder to score ourselves and the score remained 3-1 in Uni's favour.

To sum up we weren't good enough this weekend. There were elements of our play that were good but many facets that weren't. We're still in the hunt for the top three and that remains our goal. Four games left in the season over the next three weeks our fate is still in our own hands.

POD - Jack McFarlane


1888's CHAMPIONS!!!
| Aotea Electric Ltd: Men's Division 3
Northern AFC DEFAULTED
WIN 3 - 0

MUSTANGS
| Switchbuild: Men's Division 4
Played Mornington AFC at Bayfield
LOSS 4 - 1

It was a lovely day at Bayfeild park to play against Mornignton Misfits. Unfortunately for us this wasnt the side that we beat 6-0. We knew within the first 15mins we were up against it. The game was physical and they played their midfield far better than us. It looked like we would go into the half 0-0 but unfortunately they slipped a goal in. Few changes made at halftime and a good talk we went out hunting for an equaliser! That was very short lived. They got their 2nd within 5 minutes and that was that. 2 became 3 and then a 4th. Once again my boys kept going and the last 15 minutes we actually were pressing the keeper and thankfully Nathan took that clean sheet off them. Great finish in the box to end it 4-1. Throughout the game Adam our keeper had a busy day and pulled of some great saves it could of been alot worse. The lads gave it their all but wasnt our day. Bit gutted by the result but the better team won and we accept that! Onto mosgiel next week.

POD - Adam Ryland

HOTSPURS
| Education Enterprises: Men's Division 4
Played Grants Braes AFC at Ocean Grove
WIN 1 - 2

The Hotspurs kept their title run alive with a hard fought 2 1 win out at the Sandpit against a fired up Grants Braes outfit. We were a bit scratchy in the first half and Roberto settled the nerves with a calmly rolled in goal just before half time so as to calm the nerves. Your co-prez took the whistle in the second half and things amped up. We won a penalty which was duly missed and the sea monsters equalised. Roberto then slotted his 16th of the season mid way through the second half to calm the nerves and then it was all hands to the pump to hold onto the win. Grants Braes played well and we only just held on and are still 1 point clear with 2 games to go.

POD - Roberto O'Shannessey


RESERVES
| David Browne Contracting Ltd: Women's Division 1
Played Otago University AFC at Forrester Park
DRAW 1 - 1

RWAFC RESERVES made the trip to Forrester Park to take on a very good University side on a beautiful warm sunny day. 14 players available this week and a few carrying injuries from school footy duties during the week it was set to be a great day out. Firstly big thanks to 'G' for taking the whistle for the game, the Uni girls would be on you for the entire game! End to end action right from the start, there were periods where either side would dominate for 10min periods, eventually Uni would open the scoring and go into halftime 1-0 up, second half and we came out firing and would dominate the first 25mins eventually sneaking 1 back through Kate to end the game 1-1. Great effort by all involved today were proud of all your efforts!! POD would go to Sophie for her work rate in the middle, she was out on her feet with 10 to go but managed to keep on running, well done Frodo!! Next week Green Island.

POD - Sophie

FILLIES
| Hope & Sons: Women's Division 1
Played Dunedin Technical AFC at De Carle Park
LOSS 4 - 2

SHETLANDS
| Southern Wide Real Estate: Women's Division 2
Played Green Island AFC at Brockville
LOSS 2 - 7

ORIGINALS
| Adams Plumbing & Electrical: Masters 35+
Played Harbourside AFC at Ellis Park
WIN 7 - 1

After a very close first round away loss to Harbourside the Originals were keen to set the record straight in the return leg on Ellis Park. With neither team relishing the idea of playing on The Postage Stamp, we were thankful when 2.45 rolled around and the 1888's opponents Northern were nowhere to be seen, leaving the expansive bumps of the No 1 pitch free. This was to be to our advantage as we started strong passing the ball and keeping possession well and it wasn't long until captain of the day Fozz hit the back of the net, from there a stream of goals from Al Gray, Rich, Den, Nigel x2 and Maff took us to the heady heights of a 7 - 0 lead. It wasn't surprising to any of those spectating however when we let one in late in the match to end the game 7 - 1.

Thanks to Al for coming along to help out it was great to catch up with you again, also to Scott, Hayden and Matt from the 1888's always a pleasure and our appreciation to Hamish for doing a good job with the whistle. Player of the day Steve, aka Brutus, was outstanding on the wing whipping in a number of pinpoint crosses and was unlucky not to score on a couple of occasions.

POD - Steve Hamilton

COLTS
| Downie Stewart Lawyers: Masters 45+
Played Caversham AFC at Hancock Park
LOSS 5 - 0

Yip that was not fun… the Cavey boys transferred the game to the Hancock Beach links and instantly circled like Sharks. We restricted and battled them for all of 20 mins but after 3 lads went off with injuries the blood in the water just set them off. The final result of 0-5 reflected the game, however we will meet them again, refreshed and repaired and it will be on the landlocked haven of number 04. The boys in the Defence had a very, very, very tough day but never stopped competing, hats off to Scotty, Robo, Doc, Gerard and me.
We're still sitting in second and winning the last 3 games will see us right!

POD to Pat, and he was delighted…………… GD – we need to talk.



TROJANS
| Connor Consulting: Masters 45+
BYE

WHAT ELSE

QUIZ NIGHT - THIS FRIDAY!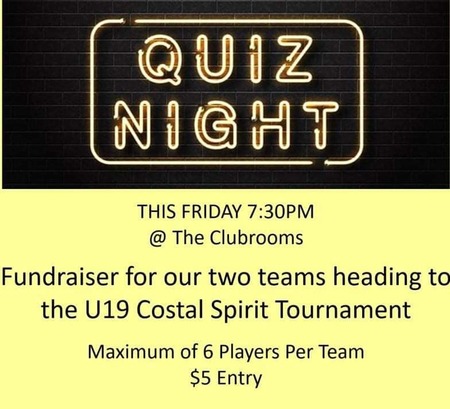 Doors open at 7.00PM this Friday for our Annual Quiz Night!!
Fundraiser for our U19 teams! Raffles will be available
Run by Chris Aimers and Mark Glover

100 CLUB WINNERS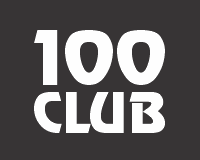 5 September 2020
Prize
Ticket Number
$100.00
36 - Nicky Algae
$50.00
80 - Ernst Westeneng
$50.00
29 - TVG and WVG
$25.00
61 - Gerard DeCourcy
$25.00
19 - Dave Johnstone
$25.00
6 - Dave Midgley
$25.00
71 - Rob Oram

RW STABLES TRUST GOLF TOURNAMENT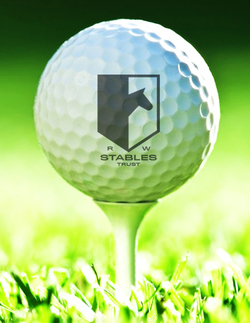 The RW Stables Trust is taking registrations for its Golf Tournament on the 13th of November
For more information and to register:
HERE
.

UNDER 19's TOURNAMENT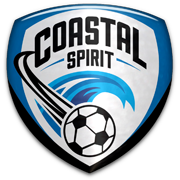 This is a very important and exciting time for us at Roslyn Wakari, with us getting a chance to send a very talented young team to this prestigious South Island tournament for the best under 19 players not only from Dunedin but most importantly from Roslyn Wakari AFC.
The carrot had been dangled at the start of the season to players who were eligible for this under 19 team to be rewarded with a spot in this travelling squad. We have a lot of young Men available for this tournament from the top 3 teams in the Premier team, the Fletcher Cup and the Thirds with also some from the youth grade team that won their respective competition. Our philosophy of a clear pathway for our younger players has been evident with the players being rewarded for the following attributes good training habits, by learning from your mistakes, bringing a consistency from the training pitch into actual competition games played, along with a constant reinforce ment of high standards.
It has been awesome to see this eventuate amongst all squads this season. Players that are involved in this are going to grow and learn more by playing players close to there own age, and hopefully from there season there own development as individuals and also as players. We are lucky enough to have all players from our own club which is a positive going forward for the future.
The Management team is as follows.
Terry Boylan - Head Coach
Robert Stewart - Assistant Coach/Team Manager.
Harley Rodeka - Assistant Coach
Michael Peterson - Physio
Tom Steven's GK - Coach
We are all looking forward to the further development of these young Men in a challenging and enjoyable environment with a good prize at the end of it.
Regards
Terry

SPONSOR HIGHLIGHT - FLUID RECRIUTMENT

Established in Dunedin in 2009, FLUID Recruitment is a boutique Dunedin agency that specialises in professional level recruitment. With satellite offices in Wanaka, Christchurch and Sydney we have a nationwide presence while focusing on the local Otago market. We are proud to sponsor and support a number of local organisations and sporting associations across Dunedin including Roslyn Wakari AFC.
Each of our Consultants specialise in one of the following areas, ensuring both clients and candidates receive market insight and specialist advice.
Accounting & Finance
Legal
Engineering
Information Technology
Sales & Marketing
Planning & Surveying
We utilise a combination of advanced search tool and good old fashioned relationships to keep informed of candidates coming into the market and clients with potential opportunities.
If you would like to work in partnership, either as a candidate or a client, please
contact Tom Stevens on 03 467 7227
or say hello to me at the club on a Saturday afternoon and I'll point you in the right direction.
Regards,
Tom
www.fluidrecruitment.co.nz
www.linkedin.com/company/
3343007
www.facebook.com/
fluidrecruitment