The last competitive games of the season concluded on Saturday with a heartbreaking penalty shoot out loss at the stadium for our women's reserves, another win by the Div 2 3rds to take 2nd place and the Masters Colts losing their do or die game against Cavvy to finish second.

All focus now goes on the upcoming community tournaments and the U19 mens and womens teams playing in the Coastal Spirit tournament in Christchurch at Labour Weekend. Remember to get in and get your prize giving tickets fast before they sell out for Sat 17 Oct, note the earlier start (3pm doors open).

Giddy Up!
Wayne and Mark
Co-presidents


3RD'S - 2ND PLACE
| Back In Motion: Men's Division 2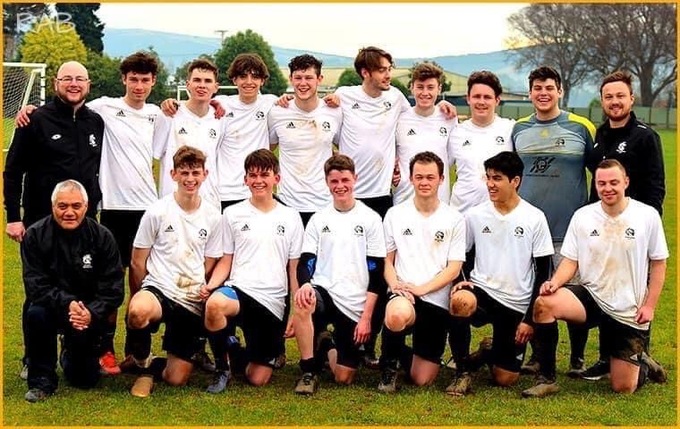 Played Otago University AFC at The Turf
WIN 2 - 3
A fantastic come from behind victory vs the Division II champion Uni 5ths this weekend for the the 3rds. Uni started the game strongly and were rewarded for their near constant pressure by scoring two goals in the first half. They were able to move us around the park as we struggled to match their fast tempo and quick passing style. I asked men's head coach Terry Boylan to assist me this weekend so he could take a closer look at the potential U19 tournament players in the thirds. His halftime talk sparked a resurgence in the lads as we hit the ground running in the second half. Three quick goals by Ben Williams after the break was enough for us to grab the win. It was that old cliche game of two halves this weekend but I was absolutely stoked to grab the win vs the already crowned champions.
Goals - Ben Williams-Davies - 3
POD - Zac Baird-Hodge
A second place finish for us this year was a good achievement. This was my first year as a coach in men's football and while I didn't always get it right I'm proud of what we've accomplished. Some notable achievements were:
Ben Williams-Davies scored four hat tricks this season and finished with over twenty goals.
Patrick Burtenshaw, El Capitan, played every minute of every game.
Jack McFarlane and Zac Baird-Hodge both debuted for the prems this year.
Dan Baker playing the season in goals for us and was one of if not the best keeper in the division. He also saved at least two penalties this season.
A big thank you to Patrick who as captain this year you've conducted yourself as a professional and reliable leader. I appreciate your support and loyalty. A huge thanks to Terry Senior who was an ever present and very supportive Assistant Coach. Also thanks to Dusty, Rob McFarlane, Mercer, and Chop for reffing for us this year. Also thanks to Rob for sponsoring the GK caps. And last but not least a massive thank you to Terry Boylan who has been a great mentor for me this year. His advice and supervision were a huge part of why we were so successful this year. I couldn't have done it without him.
Cheers Rob

COLTS - 2ND PLACE
| Downie Stewart Lawyers: Masters 45+
Played Caversham AFC at Ellis Park
LOSS 1 - 2

Well that was that…. all but the billy goat as they say J
The last game of a rather mixed up season saw us narrowly miss winning the league for the third season in a row. Coming down to the wire, last match, sudden death and all that was fun…. and the Cavy lads deserved the title, they are the best team in the Over 45's league and the 1-2 result a fair reflection of a close and contested game.
POD went to Jabbo, and the whole team really. Go well for the Summer everyone that's reading this, safe safe…

Giddy up you Pack of Colts.


WHAT ELSE

SENIOR PRIZEGIVING
WHAT: The 2020 RWAFC Prize-giving
WHEN: Saturday 17 October, doors open 3pm, kick-off at 4pm, sit down meal at 6pm
WHERE: RWAFC Clubrooms
TICKETS: $50.00 a head (partners welcome)

Tickets can be purchased and collected from Mark Preston - 027 433 1018 or from the club on Thursday nights from 7:30pm.
Payments can be made in person or online to Roslyn Wakari AFC: 03 0883 0020178 000, use your Name and Team as a reference, please.

JUNIOR PRIZEGIVING
Junior Prizegiving will be held at the clubrooms on
Saturday 17 October
.
6th - 10th Grade: 9.30am sharp
11th Grade - Youth: 11am
Team photos will be distributed by the coaches and could all players please return their playing tops on arrival and any other Roslyn gear you have.
Coaches please bring all balls, bags and bibs etc as well please.
Cheers Dan

RW STABLES TRUST UPDATE
There is much work behind the scene on the forthcoming golf tournament. The good old boys of Downey Stewart Law and Affinity Mortgage Advisors are the main sponsors. The main sponsors wish to thanks them for their contribution.
The committee is busy signing up teams and they are slowly coming in. Thanks to the 1888s for being the first team to register. It would be great if every senior team could enter a golf team in. So see if there are players in your team or you can get people associated with the team to play, put in a team. Get your team represented in the tournament. The Colts are rumoured to be putting in a team of quality players. If you have any ideas for prizes contact TVG or Gary.
There continues to be a steady stream of contributors and we may have our third platinum trust member (> $1000). The $100 club winners are also donating their winnings to the Trust. A massive thanks to everyone for contributing. Have a think of people who have been involved with the club and send them a copy of the link to the website. If every current player could send out a message to an ex-player then our exposure increases significantly.
Paul Buckner, Foxy and Dusty are working on the IRD and NZ business number. This will allow online payment in the future. Richard Fyfe of OutreachCRMhas been instrumental in sorting out the website to allow this to happen.
There will be a presentation at the junior and senior prize giving. The Trust will award a prize to the Most promising male and female players, at youth and senior grade. The Trust wants to support excellence in the club and award players for their efforts.
Good luck to the University players in the forthcoming exams. Also, the committee hope the NCEA preparations for the year 12 and 13 kids go well.

RW STABLES TRUST GOLF TOURNAMENT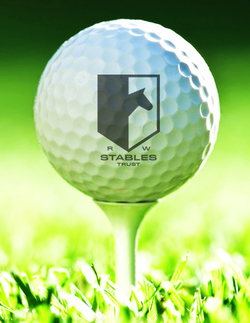 The RW Stables Trust is taking registrations for its Golf Tournament on the 13th of November
For more information and to register:
HERE
.

100 CLUB WINNERS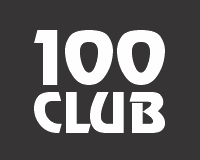 26 September 2020
$100.00:
21 - Mr Wayne
$50.00:
95 - Bill Porteous, 23 - Charlie P
$25.00:
99 - Paul Buckner, 9 - Norm + BVG, 39 - Evelyn Facer, 8 - James Baker
27 September 2020 - FINAL DRAW
$1000.00: 91 - Gaz and Loz!
$100.00:
53 - Hugh Madden, 30 - Sheryl Walker, 43 - Buzz, 22 - Scott Lippers, 3 - Hugh Madden
$50.00:
85 - Steve + Kim, 8 - James Baker, 83 - Lyall + Amanda, 64 - Pierre John, 62 - Pryde Welding, 89 - Nick Hart, 68 - Big, 85 - Steve + Kim, 73 - Rob McFarlane, 90 - Pryde Welding
$25.00:
29 - TVG + WVG, 76 - Pryde Welding, 22 - Scott Lippers, 89 - Nick Hart, 36 - Nicky Algie, 22 - Scott Lippers, 12 - Dave Hunter, 9 - Norm + BVG, 42 - Merce, 85 - Steve + Kim, 5 - Mark Black, 27 - Nigel/Dan/TVG
A huge thank you to Grant Mercer for running this successful venture again that makes the club $4K+ and a successful conclusion on Sunday.

THANK YOU!
A big thank you to Teena Joyce and EJ Joyce for running the meat raffles this year at the club. Your efforts are truly appreciated.

Thank you to Steve Fleming at the Mad Butcher for suppliying the meat for these raffles on a regular basis.

BOWLS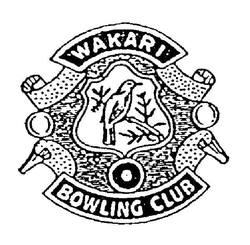 Our annual pilgrimage to the Wakari Bowling Club for intermingled games with their players is this Saturday at 1pm with a lovely spread afterwards.
If you wish to attend please let Norm McRobbie know (for catering purposes) at:
nmcr57@hotmail.co.nz
.
The more the merrier!