Welcome to all the Roslyn Wakari faithful after the summer break as we look forward to an exciting 2021 season as our senior Mens team have the opportunity to qualify for the NZF revised national league at the end of the season.

SEASON START DATES
The men's prems season will start on 20 March with two full rounds locally, so as to give time for the local top three to play a full round against the Christchurch top five in a one-round South Island league. The top two from there will represent the South Island in the new NZ Football national league in October/November. We have suggested to Football South that...


JUNIOR REGISTRATION DATES & INFO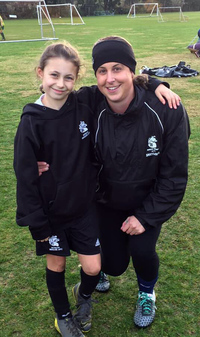 The 2021 Junior season kicks off on the
1st of May
, and the upcoming registration days will be held at Ellis Park on:
Saturday, 13 February 1 - 3pm
Tuesday, 16 February 5.30 - 8pm
Keep your eye out on
Facebook
for more information.
Some information from our new Junior co-ordinator Belinda Hunsche
This season the juniors will be organised with the help of Grade Team Leaders. The Grade Team Leaders are there to help organise the teams, trials (where needed), hand out kit and find coaches. In order for the junior club to run and be successful, we rely on...

2021 SUBS
Senior men, women and masters: $270
Men's and women's prems: $180
Students/unemployed: $240
Youth/school pupils: $110 (half subs if you coach a junior team)
Midgets: $50
Social members: $40
Casual players: $20 per game
Subs are
due by June 1
and will increase by $25 after this date. You will not be allowed to play after this date and this will be strictly adhered to. Payment plans can be arranged.
Subs can be paid to Roslyn Wakari AFC - 03 0883 0020178 000. Use your name and team name as details, please.
If you wish to be invoiced for tax reasons e.g. your business to pay, please let our treasurer Mark Kliegl know on
rwafc.nz@gmail.com

PRE-SEASON TRAINING

WOMEN'S PREMS, RESERVES AND DEVELOPMENT SQUAD:
Sundays @ 10:00am & Wednesdays @ 6:00pm, Ellis Park. Starting Sunday 31st Jan
Contact Hamish Philip: 027 843 7573
MEN'S PREMS, RESERVES AND THIRDS:
Tuesdays and Thursdays @ 6:00pm, Ellis Park. Started Tuesday 19th Jan
Contact Terry Boylan: 027 434 6809
ALL INTERESTED PLAYERS WELCOME
MASTERS & LOWER GRADES
At this stage, pre-season kick around is at Ellis Park every Thursday from 6pm. This will change when other venues are prepped and ready for football and when venues change this will be posted on the club's
Facebook
page. Contact Dennis Landrebe on 027 442 2039 for any enquiries.

FOOTBALL DEVELOPMENT OFFICER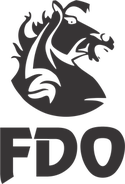 We are looking for someone to replace our FDO Renee Bacon who now has a full-time job with Otago Netball. The club wishes to thank Renee for her passion, enthusiasm and drive to make this role work and set up all the systems so as it is sustainable in the future.
We are now looking for a new FDO for 10-15 hours a week who can build on the first year of this initiative and the positive work Renee has completed. The key focus will be in...

2021 PREMS COACHING TEAMS
Senior Women's Coaching Group
Women's Prems - Head Coach: Hamish Philip, Assistant Coach: Steve Fleming, Manager: Amelia Jones.
Women's Reserves - Head Coach: Richard Kerr-Bell, Assistant Coach: TBC, Manager: Sarah Michelle.
Fillies: TBC

Senior Men's Coaching Group
Men's Prems - Head Coach: Terry Boylan, Assistant Coach: Andy Brook.
Fletcher Cup - Head Coach: Lance Woods.
3rds - Head Coach: Rob Stewart.

FACILITY UPGRADES

During the off-season and into this year we will continue to upgrade our facilities in a variety of ways.
With the softballers now being situated at Hancock Park, Ellis Park has not had the usual foot traffic over it during the summer which has given the DCC the opportunity to undersow and core our fields in preparation for the upcoming season. On top of this, we have...

WHAT ELSE

BITS & PIECES
NZ FEMALE MAORI REPRESENTATIVE HONOURS
A big congratulations to our Maori female players who were away in Rotorua last week:
Renee Bacon - Ki Te Tonga Wahine (Maori South Island)
Alyssa Landrebe, Hannah Langsbury, Neve Darlington - Ki Te Tonga Hine (Maori U16 South Island women)
Isaac Adams - Ki Te Tamatane (Maori U16 South Island men)
SATURDAY AFTERNOON FOOD
The club is working with LaPorchetta to have pizza and pasta food options available on each Saturday matchday. As well as this we will look at a monthly subsidised meal on the last Thursday of each month starting in April.
FREE COACHING COURSES
Football South has some upcoming free coaching courses if you are interested in learning some new drills. They also have a Football development officer that we can utilise from 9th - 12th Grade, they offer Coach education and support, and skills support.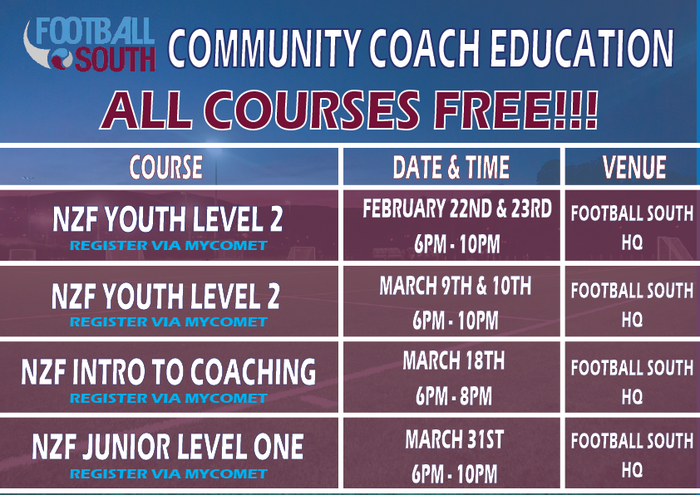 SPONSORED PLAYERS INITIATIVE
This year we are supporting our men's and women's prems teams by offering sponsors/individuals and groups the opportunity to sponsor a men's and women's player for a combined cost of $1000 + GST per playing number. The funds will cover equipment, apparel and incidentals for each player and the sponsors will get their logo on each players polo shirt and shorts, plus further sponsors profile on social media etc.
If you are keen to sponsor a playing number please let club co-president Wayne Facer know on 027 354 6077
wayne@educationenterprises.co.nz
So far we have 10 of the 16 spots filled.

CLUB MERCHANDISE
Don't forget, you can purchase official RWAFC merchandise directly from our shop on the Lotto website

Off the field: hoodies, sweaters, training and polo shirts, track pants, rain, bomber and managers jackets, caps and beanies.
On the field: playing shorts, socks, shin guards and stays and balls.
Ranging from junior to senior sizing.

Check it out - https://www.lottosports.co.nz/catalog/roslyn-wakari-afc-101878.htmx

NEW SPONSOR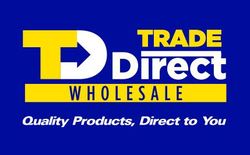 We welcome Trade Direct Wholesale to our sponsorship stable who come in at the silver level.
Please support John Fisher and the team at 22A Bridgman Road, Kensington, Dunedin, just between the VW up the pole and the army hall.
A big thank you to Hugh Madden for procuring this deal.
www.tradedirect.nz